The Mid Group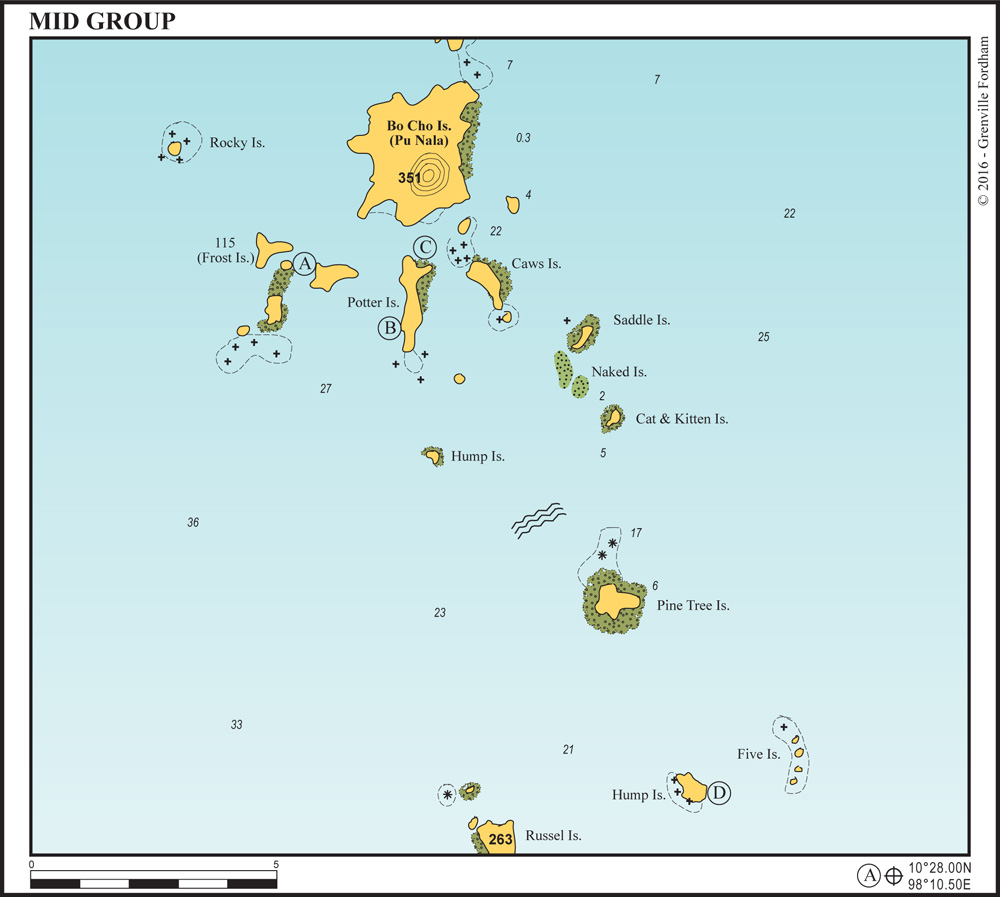 The islands to the south of Bo Cho Island (Pu Nala) offer a wide variety of day and overnight anchorages.
We have chosen only some of the prettiest spots in this group, although you can spend days here exploring all the smaller rocky islands and hidden coves and beaches
115 (FROST ISLAND)
46 miles from Kawthaung
FROST ISLAND. 10°28.000N, 98°100E
The Frost brothers of South East Asia Liveaboards (SEAL) discovered this jewel anchorage. Anchor in 12-15 metres off the white sand beach. The all-tide, sandy beach here is breathtaking, and the fringing coral reef provides excellent snorkelling. There are uncharted rocks to the south and west of this anchorage.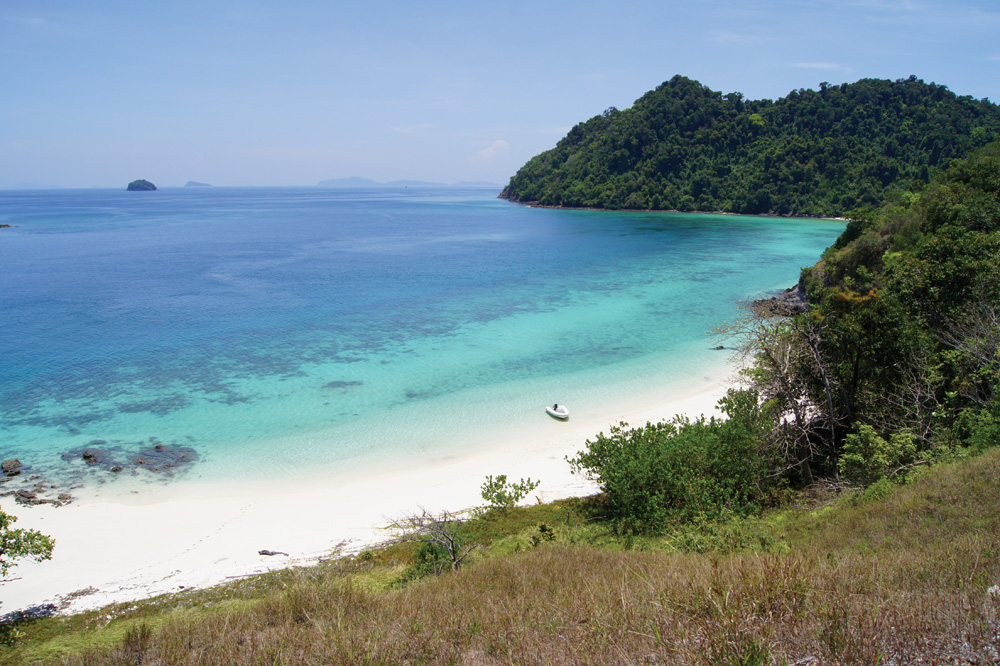 POTTER ISLAND SOUTH
44 miles from Kawthaung
POTTER ISLAND SOUTH. 10°26.291N, 98°12.691E
Fantastic overnight anchorage with a white sand beach and a small spring ashore. Heading north from this anchorage there are several uncharted rocks along the coast of Potter Island.
POTTER ISLAND NORTH
45 miles from Kawthaung
POTTER ISLAND NORTH. 10°28.101N, 98°13.176E
Another idyllic overnight anchorage with a spectacular white sand beach ashore. There are a variety of unusual trees along this beach, including one of the biggest fig trees ever.
Every evening the local hornbills congregate in this tree to squabble and squawk over delicacies.
SOUTH EAST HUMP
28 miles from Kawthaung
SOUTHEAST HUMP. 10°16.013N, 98°19.311E
This imaginatively named island is a perfect lunchtime stop en-route to Kawthaung. Anchor in 12-15 metres on white sand, clear of the fringing reef.
There is excellent snorkelling here with good coral, blue spotted rays and small black tip reef sharks.