Southeast Asia Pilot 6th Edition (2019)
The definitive cruising guide to Southeast Asia - and beyond
INFORMATION FOR ADVERTISERS
Area covered
Andaman Sea • Gulf of Thailand • Malacca Straits • Thailand • Singapore • Malaysia • Darwin to Singapore • Indonesia & Palau • Andaman Islands • Mergui Archipelago
PLUS... introductions to Cairns • Vanuatu • The Solomon Islands • Papua New Guinea • The Philippines • Cambodia • Vietnam • Hong Kong
ADVERTISERS IN PREVIOUS EDITIONS
Ao Po Grand Marina
ASAP Marine
Asia Marine
Asia Pacific Superyachts
B&G
Boat Lagoon Yachting
Boat Yacht Charters
C&C Marine
DaVinci
East Marine
Electrical Marine
Elite Yachting
Fragola
Gulfcraft
Harwood Marine Group
Kata Rocks
Lee Marine
Marine Solutions
Marine Supplies Asia
Montazure
Multihull Solutions
Ocean Marina
OnBoard Marine
Pen Marine
Phuket Raceweek
PIMEX – Phuket Boatshow
Port Takola Marina
Princess Yachts
Rocna Anchors
Rolly Tasker Sails
Royal Phuket Marina
Sevenstar
Siam Royal View
Silolona Sojourns, Bali
Simpson Marine
SIMRAD
Solar Energy
Sunsail
Superyacht Global
Tez Tour
The Sponsorship Experts
Tourism Authority of Thailand (TAT)
Vetus / Maxwell
Watchara Marine
Yacht Services Thailand
Yacht Solutions

SOUTHEAST ASIA PILOT DISTRIBUTION
10,000 COPIES DISTRIBUTED WORLDWIDE TO YOUR TARGET MARKET
Southeast Asia Pilot is found on practically every superyacht visiting the Indian Ocean and adjacent waters.
An essential part of the equipment for all yachts cruising anywhere from Australia to Indonesia to the Andaman Islands.
Bought and used by most yacht charter guests visiting the area and is found on board most charter yachts.
Used as a reference by an increasing number of charter companies' websites.
Essential reading for expats and local nationals buying and keeping yachts in SE Asian waters.
Thailand retail sales & advertisers' copies
2,500 copies of the 5th Edition were distributed throughout Thailand via:
Bookshops
Regional marinas
Southeast Asia Pilot advertisers.
A wide variety of marine outlets.
Charter operators, some of whom offer complimentary copies to charter clients.
International retail sales - 5th Edition
2,350 copies distributed worldwide through Boat Books (Australia & New Zealand), Motion Smith (Singapore), Imray & Laurie (UK & Europe) as well as through yacht clubs and marinas throughout the region.
Internet sales - 5th Edition
5,100 copies distributed worldwide via internet mail order.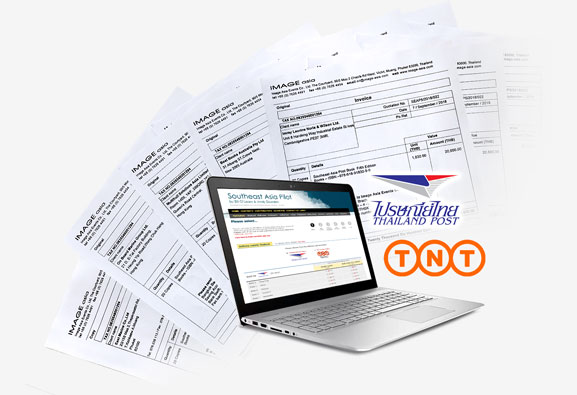 Complimentary copies - 5th Edition
50 complimentary copies distributed for marketing purposes and book reviews.
6th Edition distribution
Demand for new editions remains strong. 10,000 copies will be printed and distributed through an expanding network of distribution outlets.
Since the release of the first edition in 2005, Southeast Asia Pilot has gained increasing recognition worldwide as the definitive cruising guide to the ever-expanding region it covers.