AO BANG BAO (KOH CHANG)
12 miles from Ao Khlong Son
AO BANG BAO. 11°57.939N, 102°19.004E
Anchor just west of the bustling stilted jetty in 3-5 metres on a muddy bottom near the lighthouse. This spot is sheltered in both seasons and is an interesting mix of local fishing activity, ferries and marine tourism.
The 1-km jetty is lined with an eclectic range of shops and restaurants on a complete range of fare. Head for "Mr T's" for live music and local curries.
This is the main departure point for tour and dive boats and ferries to the southern islands; it's a hive of activity. There's a dinghy dock at Buddha View Restaurant on the pier's north side. Don't take your dinghy to the beach because it's soft sticky mud at low tide.
Click to view Thailand photo gallery.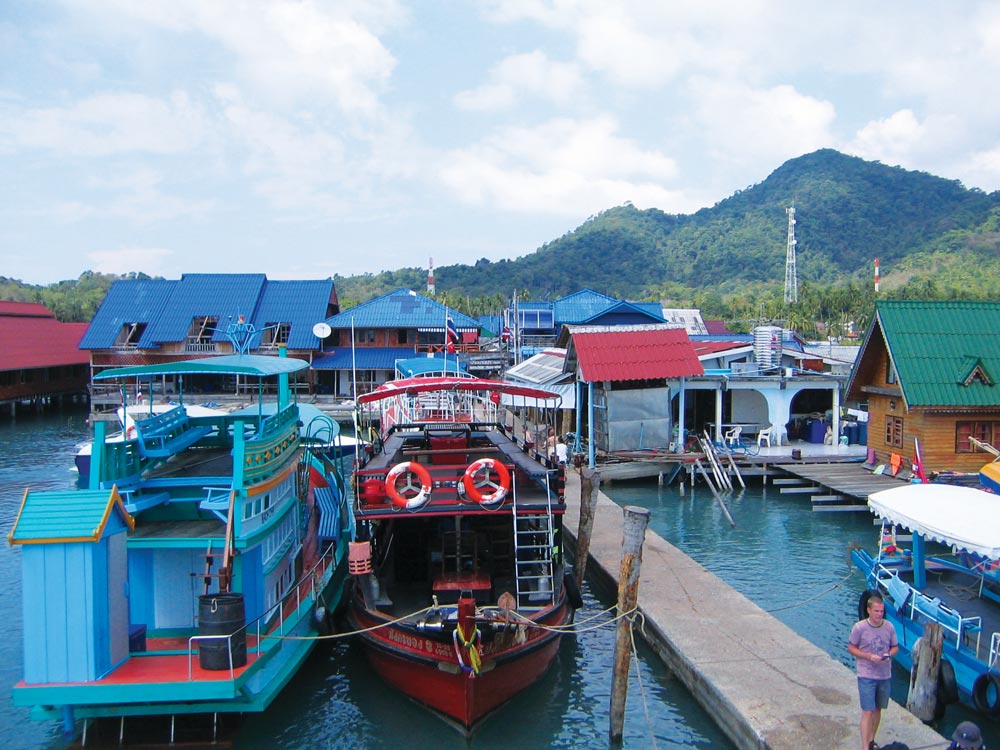 Rocks in the water
Beware of the two submerged rocks to the southeast of the western point of Ao Salak Phet. Keep outside the 12 metre contour when navigating between Ao Bang Bao and Ao Salak Phet.