Central Region

The central region lies generally between the 3rd and 7th parallels. Our port of entry is Ambon south of greater Ceram Island. This region contains the historically significant Spice Islands of the Banda Sea and the lesser-known Kai, Wakatobie and Gorong groups. Further east is central Papua, home of the fantastic Asmat coastal tribes. Cruising west from Ambon are the Selayar group of southern Sulawasi, Bira the home of traditional wooden boat building, Makassa the ancient sea port and the entire south coast of Southern Kalimantan. Again we only list a few of our favourite stops amongst the many hundreds of anchorages on offer here.
The Kai Islands
The Tayandu group to the west is the highlight of this small cluster of atolls, all boasting spectacular silica white sand beaches. The Kai islands are sparsely populated and many cruising superyachts have enjoyed this spectacular area for much longer than a week.
South Papua
South Papua's coast is vast low, flat land as opposed to the mountainous rain forests of the remaining interior of the province.
This coastal region is home to the Asmat tribes, who fiercely hold onto their traditional culture. They have been able to do so because much of this area is phenomenally remote and completely unexplored. Its massive size and inhospitable boggy landscape dictate that its primitive semi-nomadic peoples depend entirely on vast networks of rivers and creeks for food and transport.
Until recently headhunting was the norm for avenging the death of a family member. Strong and dignified, the Asmat peoples accept visitors entirely on their own terms. The livelihoods in this region are fishing and farming as opposed to the multinational mining and logging in the interior mountains.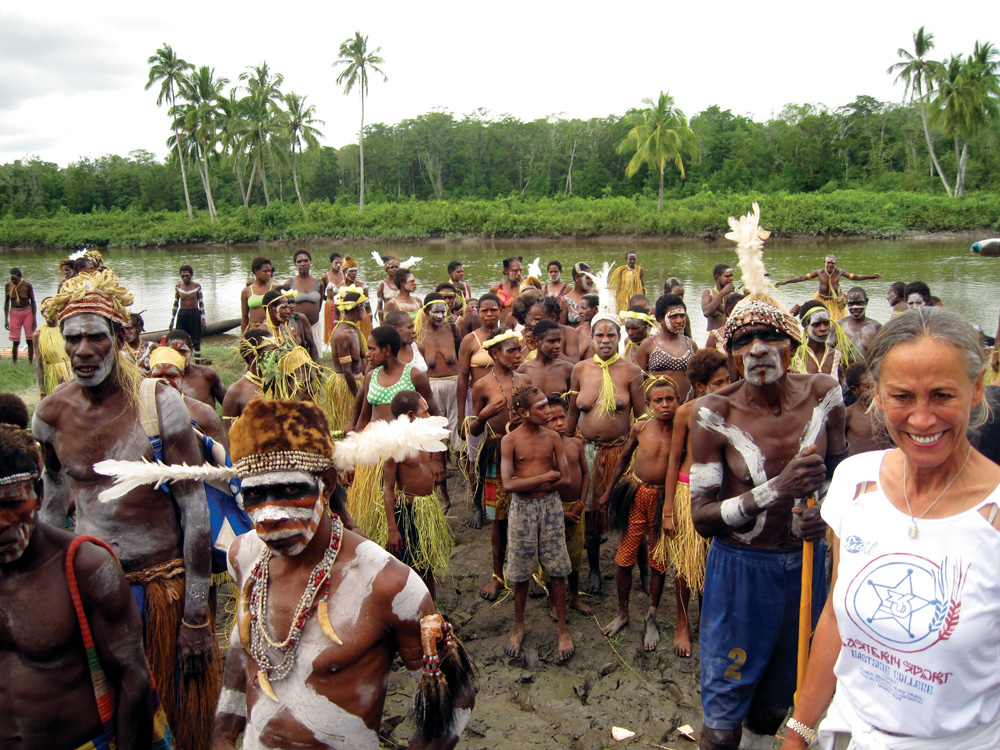 South Sulawesi
This area is the gateway to Toraja to the north in the central highlands. Sulawesi Island is a mountainous region dominated by terraced rice paddies and features local village funeral ceremonies involving animal sacrifices.
Toraja is also known for its unique sweeping architectural style of roofs. Said to be symbolic of one's spirit coming from the stars travelling through the mortal coil of the earth experience, only to return back to the stars at death.
To the east is Bira, home of the Bugis boat-builders who have been building traditional wooden boats for over 200 years. These elegant-styled yet very seaworthy vessels called Phinisis have been traditionally used as cargo vessels, but more recently have been adapted for the tourist trade and live-a-board dive business.
Steeped in Indonesian shipping history, the entire cruising ground is busy with all manner of vessels plying their trade in the region. Keep a proper watch, especially at night.