Samui & The Western Gulf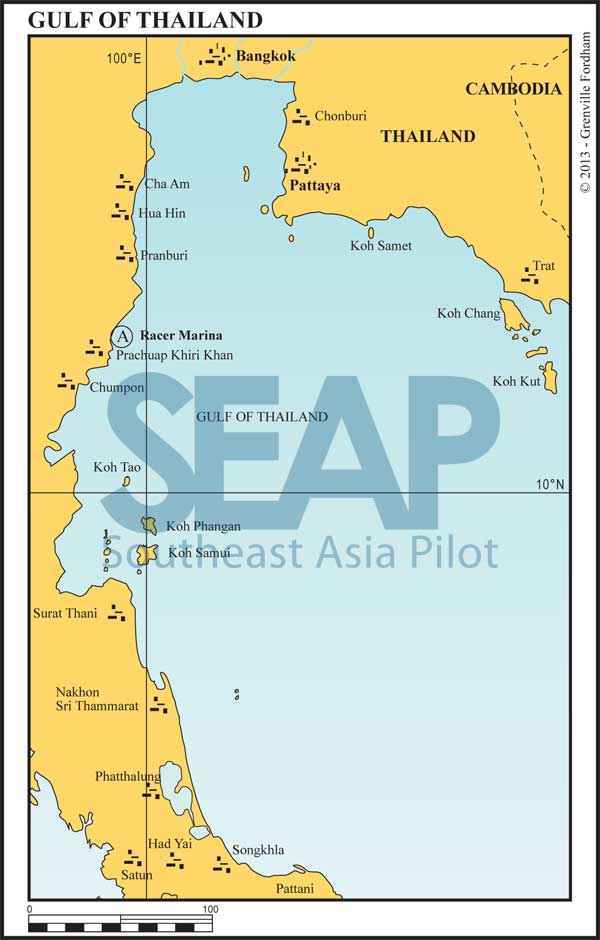 North of the Malaysian border, the first main Thai ports are Narathiwat and Pattani, both commercial fishing harbours. Not usually on the itinerary of cruising yachts, they can be entered through well-buoyed channels.
Read more
Songkhla
7°13.089N, 100°35.425E
The port of Songkhla lies at the mouth of an inland waterway ad is the best first point of entry into Thai waters. A large commercial port, at the mouth of the river services the supply vessels for the offshore rigs to the east.
Read more
Surat Thani & Donsak Pier
The city of Surat Thani is the capital of the province of the same name and means 'City of the Good'. The main town is nestled close to the coast facing northeast at the mouth of the Ta Pi River. The city fringes the huge bay of Ao Ban Don which is shallow, lacklustre and uninviting.
Read more
Koh Samui, Koh Phangan & Ang Thong Archipelago
This section covers the area bounded by Koh Tao, the Ang Thong National Park group, Koh Phangan, Koh Samui to the east, and Chumpon to the west.
Read more