PHUKET BOAT LAGOON
GROW your boating lifestyle with Thailand's premier marina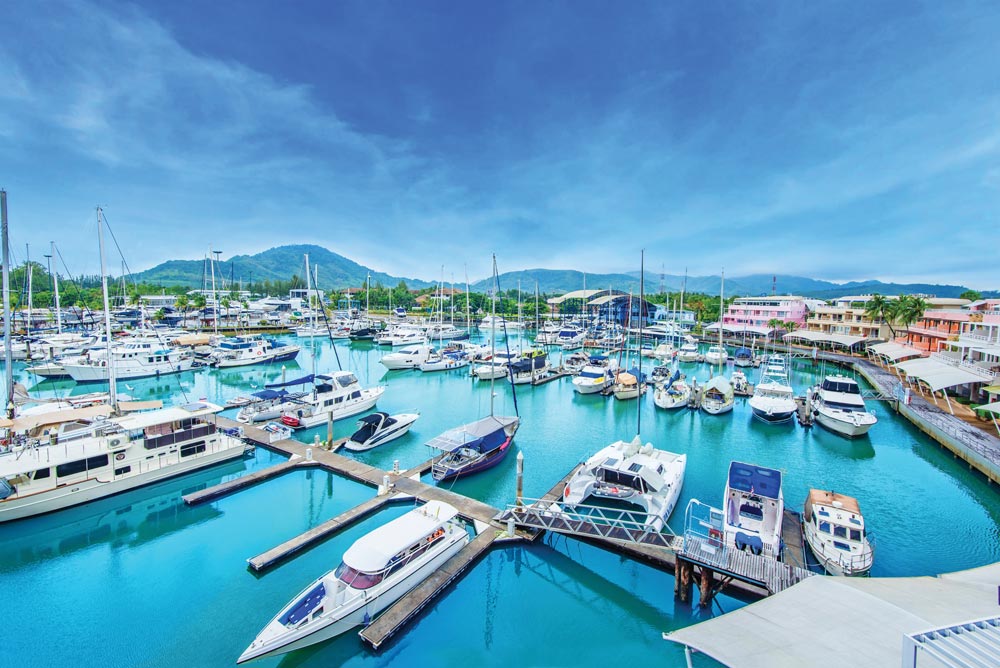 The first
As the saying goes, "Necessity is the mother of invention" and that is how the history of Thailand's first and premier marina – Phuket Boat Lagoon – started nearly 30 years ago. Now Phuket Boat Lagoon is Phuket's first integrated marina complex.
This development, which today is a fully developed Lifestyle Marina Village, is the brainchild of the founder and chairman, Kanit Yongsakul. Most sailors consider the complex to be on a par with other leading marinas across the globe.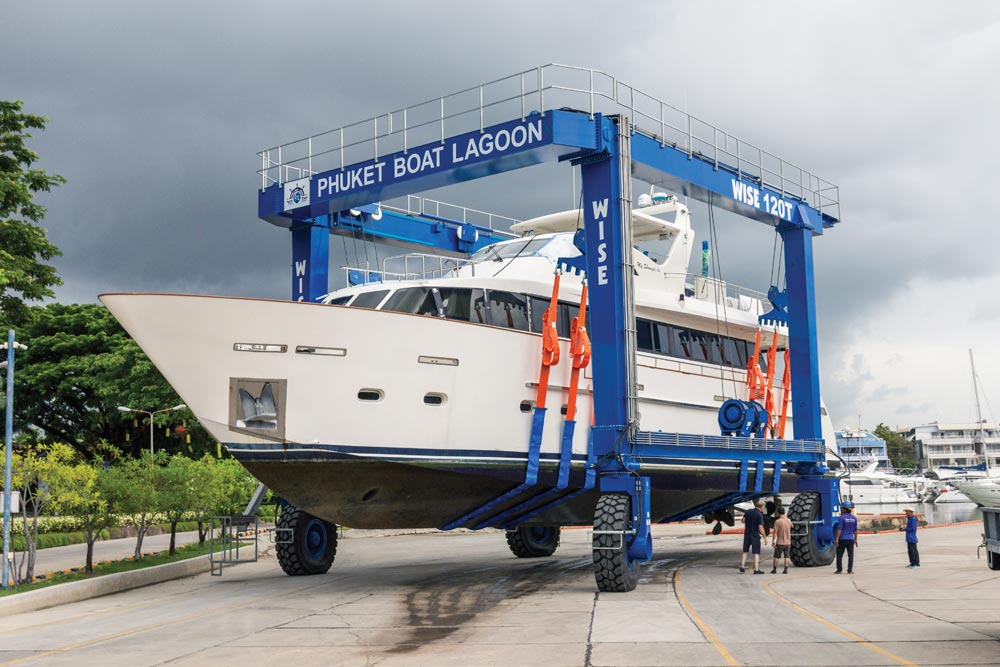 Central location
Officially opened in 1994, the circular marina, which provides moorings for vessels up to 32 metres long, is at the end of a 2-mile creek called Klong Tha Rua, on the east coast of Phuket in southern Thailand.
It's located in the centre of Phuket Island, so traffic on the main highway from the airport must pass the marina entrance on the way to Phuket town or the west coast beaches. Phuket Boat Lagoon is 20km from the airport, 8km to Phuket City and 15km to Kata, Karon and Patong beaches.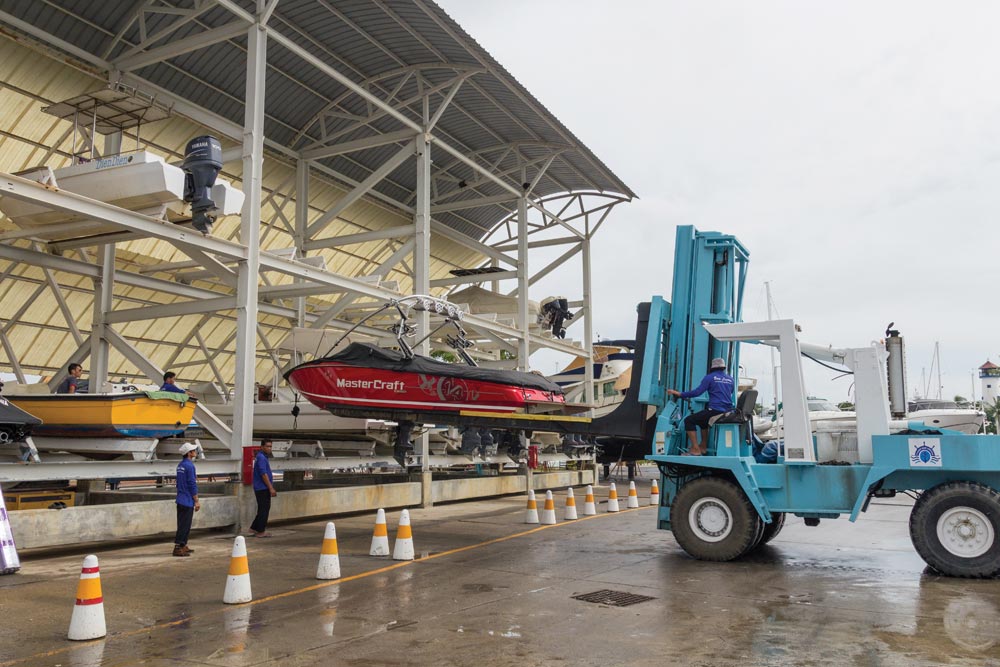 Regional leader
Planned as only marina berths at first, hardstand facilities with travel lift services were introduced later in response to increased demand and obvious need.
"We are focused on being the region's leader, in boating and in the hospitality industry. We aim to excel in our core businesses, which are boating and lifestyle retail, by providing the quality standard for the community that we care for", says Boon Yongsakul, Deputy Managing Director of Phuket Boat Lagoon.
As the marine industry in Thailand took a greater step, with Phuket becoming the region's marine leisure hub, it became clear that there was a tremendous opportunity to further expand Phuket Boat Lagoon.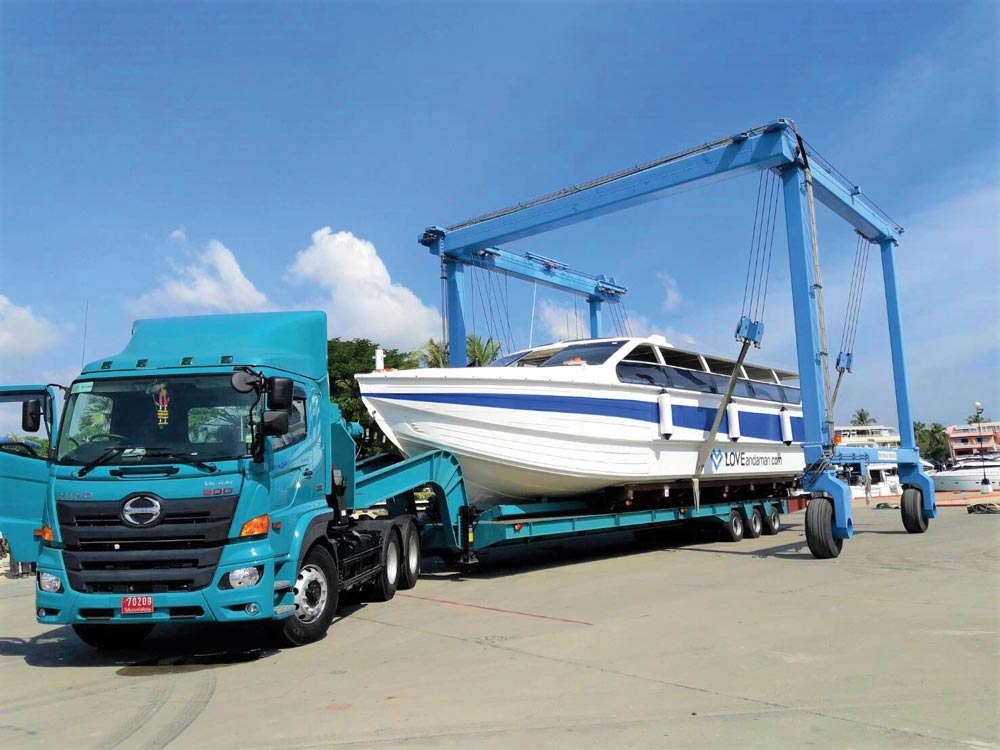 Wide range of businesses
International yachting and marine businesses were making Phuket and Phuket Boat Lagoon their base, so there was an increasing need for this complex to cater for growth. Today, this marina village has a 270-room resort development, which caters for the yachting community, as well as business and leisure travellers.
The marina complex itself is surrounded by shop-office lots for a wide range of businesses, including marine-related, lifestyle, commercial, financial services and an international early learning school.
The Phuket Boat Lagoon village also comprises residential developments, ranging from condominiums and townhouses to villas and bungalows. These residential areas are available for ownership and long-term lease.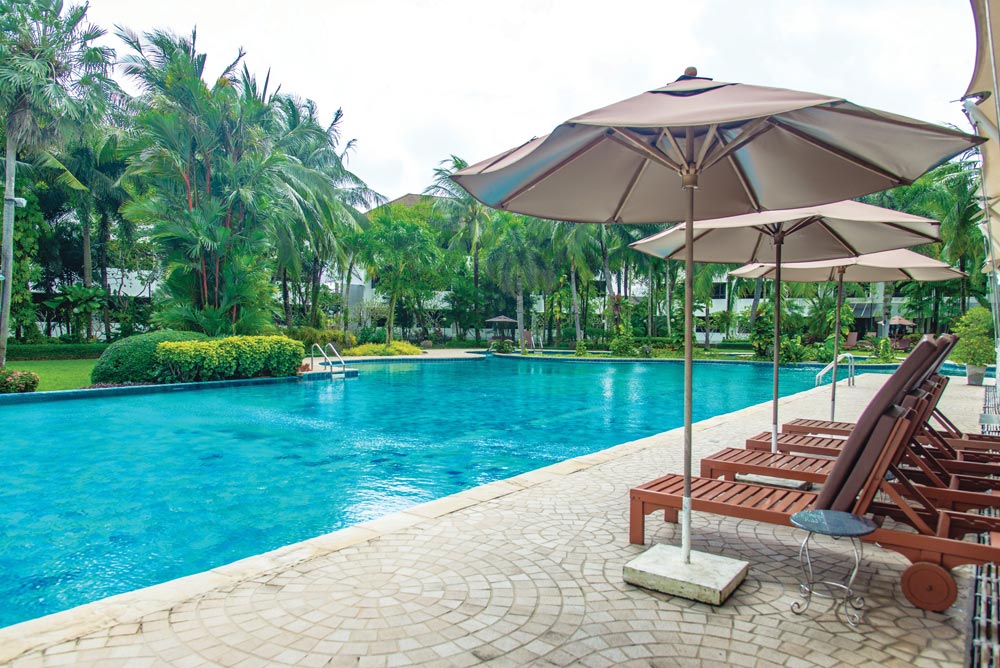 Full-service international standard marina
More recently, the marina took a greater step towards both on-water and off-water expansion. Today, the Phuket Boat Lagoon is a full-service marina of international standard in southern Thailand, with 180 berths in the water, 150 on the hardstand and 24 dry stacking bays. Other facilities include a fuel dock, four marine travel lifts with capacity from 40 tons up to 120 tons, forklift services up to 6 tons, a large concrete work area (hardstand) and a concrete boat ramp 7.8 metres wide. All berths are complete with power and water, while the marina is also equipped with a 24-hour security service, high network CCTV coverage, security controlled access to marina pontoons and firefighting services.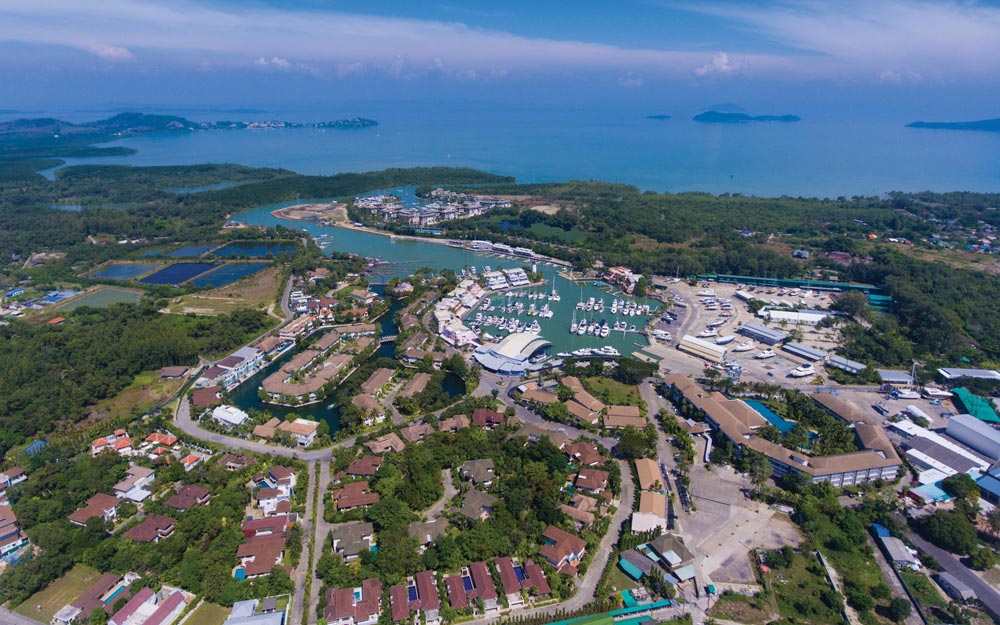 Complete offering
Besides providing complimentary wireless internet, hot showers and changing room facilities (available at the resort), the marina also offers storage room rentals for short and long term needs. A well-protected and well-serviced marina, it is ideal for owners to berth here on a long term basis.
The Boat Lagoon Resort is a resort hotel of 270 rooms and full service apartments. These apartments, with their nautical décor and ambience, are unique in Phuket. The Lagoon Quay, located on the ground floor of the marina zone, consists of a collection of dining outlets and marine oriented businesses – overlooking the beautiful marina with its moored yachts and pleasure crafts.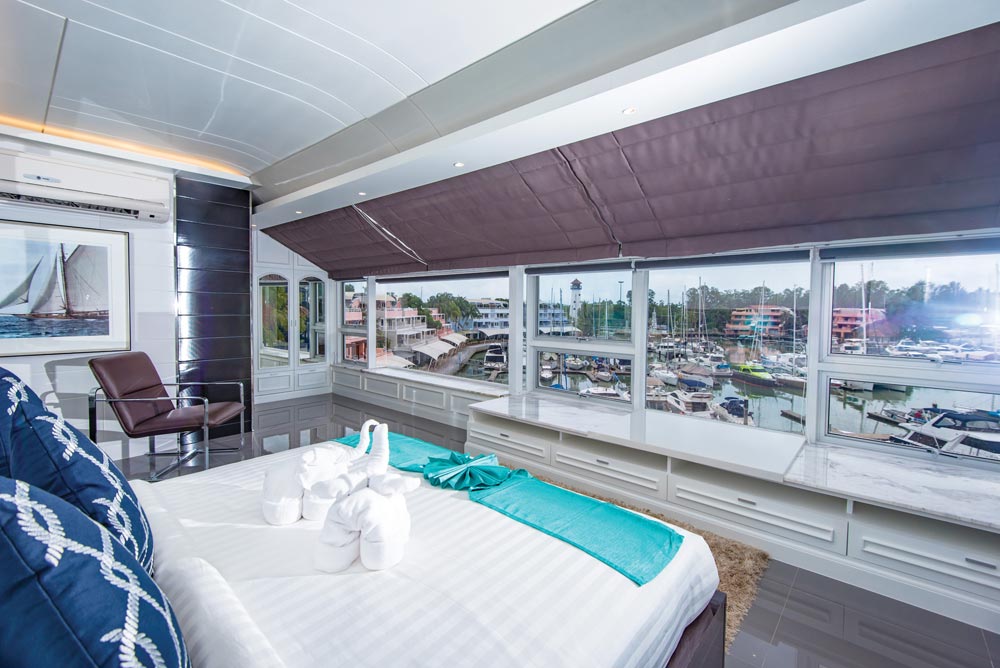 Everything self-contained
The marina complex today houses a wide range of businesses, services and products, where a boat owner, resident or the hotel guest may not need to travel outside the marina village. There are fully-fledged banking services, an international supermarket, an ice-skating rink, dental and skin clinics, a pharmacy, a wide range of restaurants and bars, business service offices, health centres (spa, yoga, martial arts, gymnasium), car rental services, a laundry, daily island tour operators and private yacht charters, a child early learning development school and a music school to name a few.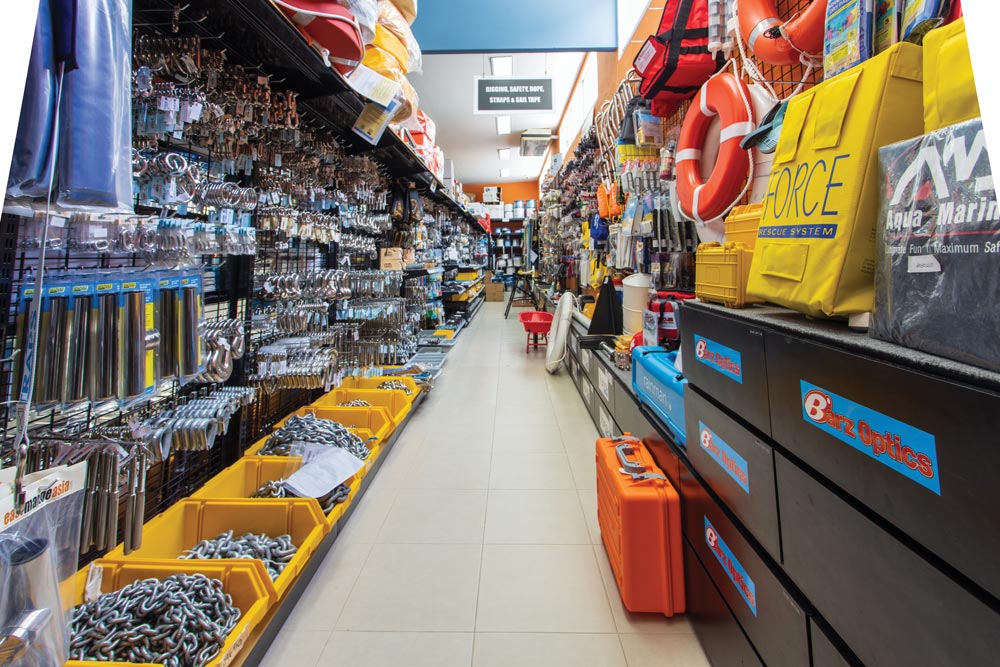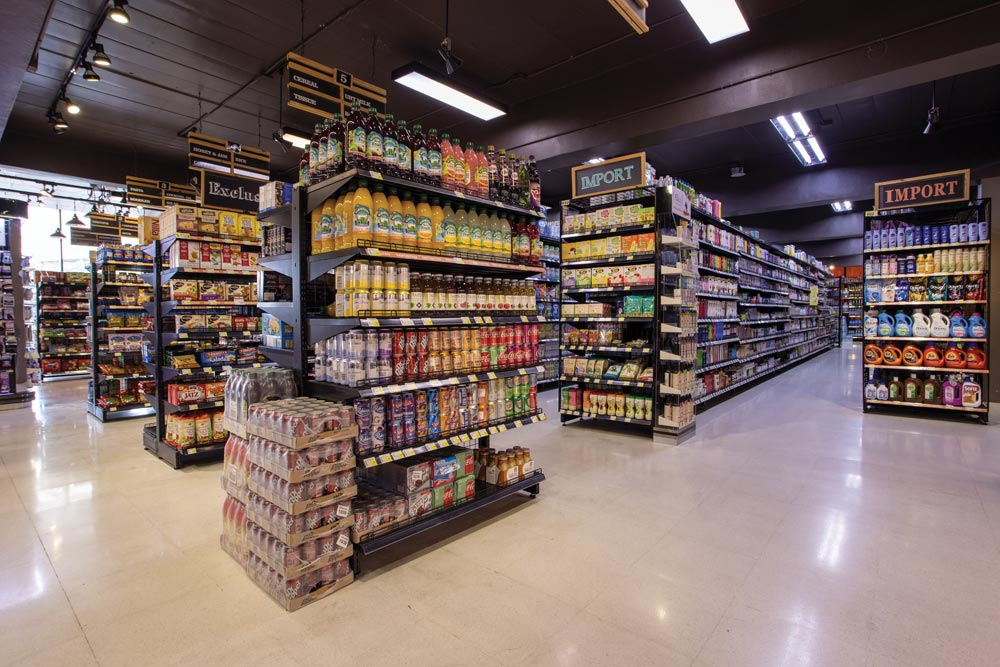 Wide range of marine services
For avid boaters, there are chandleries, electronic parts, navigational systems, fibre glass and stainless steel repairs, woodworks including teak wood and much, much more available on-site. Furthermore, Phuket Boat Lagoon has a large workshop specialising in stainless steel and welding works. Additionally, in order to enhance our service to boat owners, we are equipped with a licensed Bonded Warehouse – which is our one-stop centre for the importation of tax free marine parts.
Our Bonded Warehouse also provides services for repairs, with a team of experienced yacht repair technicians, to carry out works on your boat.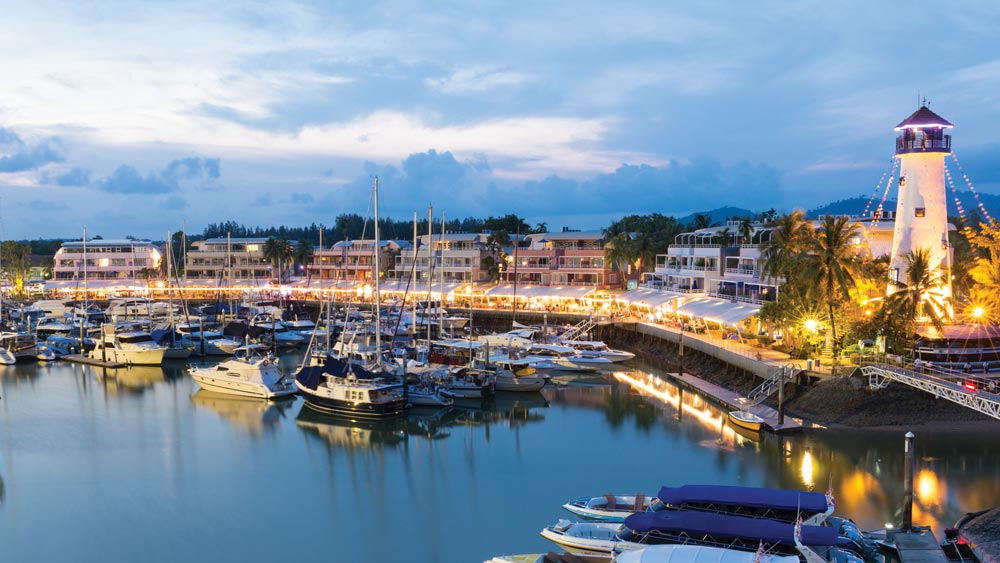 Today, Phuket Boat Lagoon has branded itself as "Phuket's Most Lively Marina" and to live up to our tagline, regular activities and events are organised for the residents, guests and visitors. "I am proud to be associated with a group that has such wonderful vision and takes on a great role in promoting the marine industry in Thailand. The owners are truly 'people-orientated' and the team at Phuket Boat Lagoon is well experienced and a pleasure to work with," said Executive Director, Wicky Sundram.
For more information on Phuket Boat Lagoon, kindly visit our website, our Facebook pages or email us – all details below:
PHUKET BOAT LAGOON CO., LTD.
22/1 Moo 2 Thepkasattri Rd., T. Kohkaew, A. Muang, Phuket, 83000, Thailand
Tel: + 66 76 239 888 Fax: +66 76 273 371
Email: info@phuketboatlagoon.com
Facebook: @PhuketBoatLagoon & @BoatLagoonWeekend
www.phuketboatlagoon.com