The authors & other contributors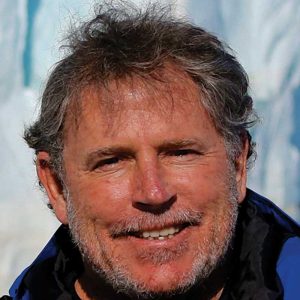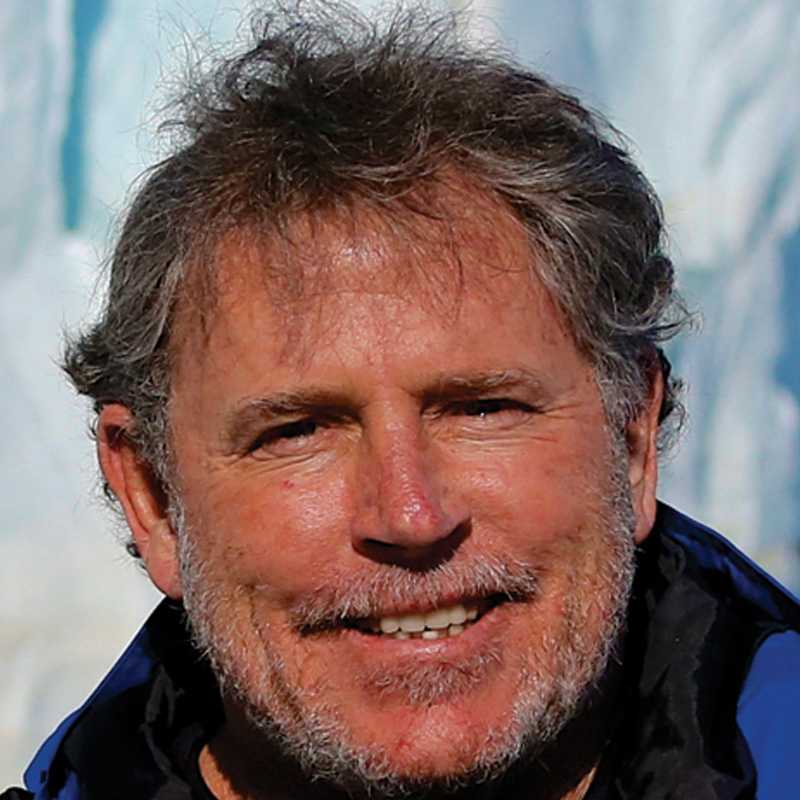 Bill O'Leary
Author & photography
Bill (aka Billo') is an Australian multi-ticketed professional mariner who arrived in Thailand as crew on the renowned racer-cruiser, Stormvogel, in 1987. He joined Amanresorts as founder of Amancruises, the first hotel-affiliated luxury yacht charter company in Southeast Asia. Over the 21 years with Aman he managed more than 60 luxury vessels and trained upwards of 150 crew.
He spent two years consulting for Malaysian Government's Sovereign Fund Khazanah Nasional which lead to a further six years in country as General Manager Marine Operations for Desaru Developments Holdings and Themed Attractions, Resorts & Hotels. He was executive project champion and subject matter expert for several green field ground zero beachfront resorts, luxury marinas and international ferry terminals.
Granted Thai citizenship in 2013, he is dedicated to building this guide and advancing the region's capacity for marine tourism. Bill believes sustainable development of yachting services and facilities is a key catalytic driver for economic multipliers directly benefiting local communities. His knowledge of the locations described here is based on over 30 years chartering, guiding, managing and delivering luxury vessels and marine-related developments all over Southeast Asia.
Bill is married to Carolyn, has four third-culture-kids and calls Phuket home. billolearyphuket@gmail.com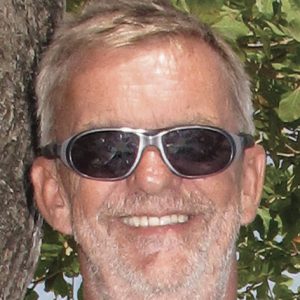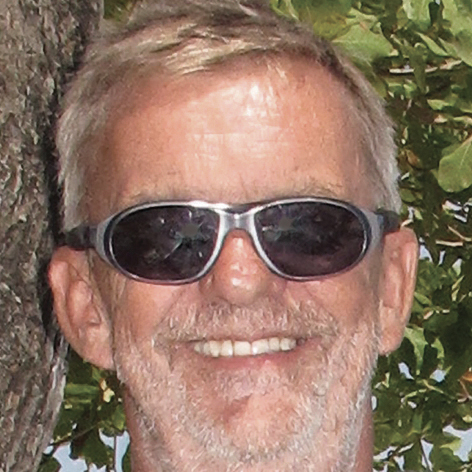 Grenville Fordham
Author, charts, photography, editing, design, layout & project management
British-born Grenville moved to Thailand in 1995 after a career in international marketing, which saw him travel the world many times over, including a two-year spell living in Singapore in the 80s. An established international freelance writer, he's been editor of two national magazines and currently is the prime mover behind Southeast Asia Pilot's new publishers, Phuket Publicity Services. In mid-2019, he sold his 20-year-old publishing company, Image Asia, to focus exclusively on Southeast Asia Pilot.
On moving to Phuket in 1998, Grenville discovered boats, an accident that led to his company founding the first Phuket Boatshow (PIMEX) and Phuket Raceweek (a regatta), both in their 16th years as this book goes to print. In 2009, he led the team redeveloping the Phuket Yacht Club (then Ao Chalong Yacht Club) and served as Commodore in 2011/2012. Having sold his sailing catamaran in 2018, he plans to spend his new-found free time exploring the Southeast Asia coastline by land – and on other people's boats.
In the meantime, Grenville lives in Phuket with his Thai wife, Jiab and daughter Nina. gren@southeastasiapilot.com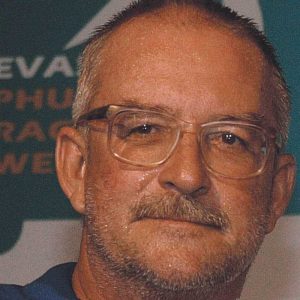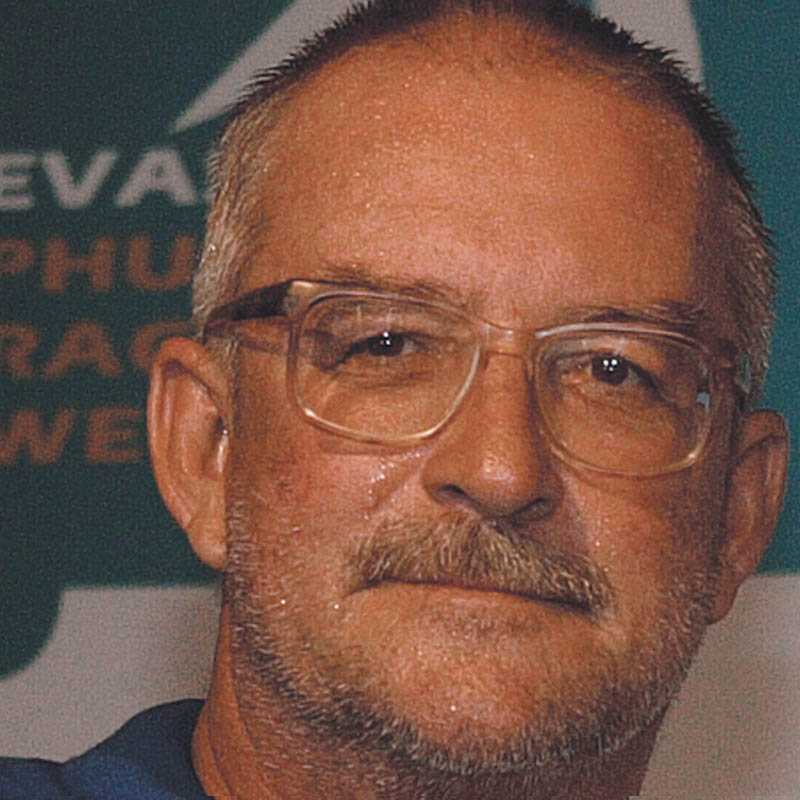 Andy Dowden
Founding co-author
Andy is a British yachtsman who left the UK in 1981 aboard his own 46-ft sloop to cruise the world. He arrived in Thailand for the first time in 1984 after several years cruising Southeast Asia. In 1989 he set up a yacht services and boat building company in Phuket.
He is the author of many cruising guides and notes on local waters; much of Southeast Asia Pilot's original content is based on his 40 years of cruising the waters of east and west Thailand and Malaysia.
Now in semi-retirement, Andy lives in Phuket with his Thai wife and family.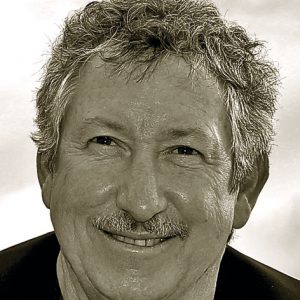 Captain Jimmy Blee
Indonesia
Originally from Queensland, Jimmy arrived in Thailand to support Amancruises in Phuket in 1989. He moved to Indonesia in 1994, establishing the luxury marine operations base at Amanwana for Amanresorts on remote Moyo Island, near Komodo.
For 25 years Jimmy has sailed Indonesia extensively, particularly the eastern islands. He operates his own luxury charter vessels and guides expedition-style adventure trips throughout the archipelago. East Indonesia Marine www.etindmar.com is his consultancy company, with vessel design and construction teams.
He's director of Indonesia's leading vessel management and logistics agency, Asia Pacific Superyachts Indonesia, www.asia-pacific-superyachts.co.id and management patriarch of both Indonesian Marine Services,
www.indonesianmarineservices.com and JJ Marine Indonesia, the country's premier ships' repair, maintenance and management companies. Having built over 30 boats in Indonesia, Jimmy's highlight achievements are the luxury 32-metre charter Phinisi, Amanikan, 55-metre Amandira for Amanresorts and the 45 metre Alila Purnama for Alila Resorts.
Captain Jimmy has guided and managed itineraries for iconic vessels Senses, Mayan Queen, Achilles and the late Paul Allen's Octopus and provided countless others with logistic services and support. Married to Aree with three beautiful teenage children, Jimmy Blee is a firm fixture on the exciting marine landscape of Indonesia. See page 206 for more information.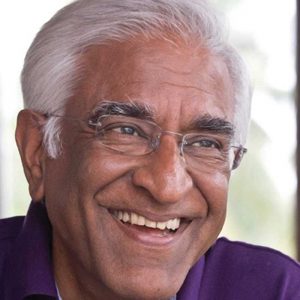 Anil Thadani
Vessels & logistics for Thailand, Malaysia, Singapore, Indonesia, Palau, Vanuatu & The Solomons
Anil founded Asia's first private equity business in 1981 and now runs his private equity business out of Singapore. He moved to Asia in 1975 after doing his Masters degree in Chemical Engineering and Business Administration at the Universities of Wisconsin and California. After nine years with Bank of America, he set up his own investment business in Hong Kong in 1981. He imported the first private luxury vessels into Phuket, Thailand in the late 80s.
An experienced scuba diver and high speed skipper in his own right, Anil has piloted six of his own vessels over tens of thousands of miles, exploring many of the destinations included in this guide. In the summers of 2014 and 2015 he navigated the North West Passage in his new superyacht, M|Y Latitude. As Latitude makes it way to Asia and the South Pacific, Anil and his crew are expected to make significant additional contributions to the information contained in this guide. For a taste of Anil's Arctic adventures see www.youtube.com/watch?v=A1Qx8U6mu6A anil@anilthadani.com www.symphonyasia.com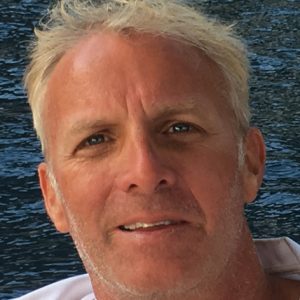 Morgan Hayes
Langkawi, Koh Chang, Koh Samui, Vietnam & Palawan
As is the case with the majority of Phuket's marine industry residents, Morgan was lucky enough to escape the shores of England 'working' for Chris Gordon's Sunsail during the universally acknowledged fun years of the 1990s, soon after graduating from Warsash Maritime College in 1993.
Skippering and teaching sailing around Sunsail's worldwide cruising destinations, Morgan discovered his wife Mellissa hiding in a workshed on Hamilton Island in 2000 and found his ideal island home on Phuket in 2003. The couple spent several years establishing and running seasonal yacht charter bases in Malaysia, the Gulf of Thailand and Vietnam, scribbling pilotage notes along the way, before returning to live in Phuket in 2009.
In 2014 Morgan set up Cobra Kia Marine Ltd, skippering and managing private sailing and power yachts for owners in Phuket, Myanmar, Indonesia, Hong Kong and the Mediterranean. For help or advice on refit and repair work, finding reliable crew, learning new sailing skills, sailing around Southeast Asia – or how not to parent twins – contact: morgan@cobrakai.org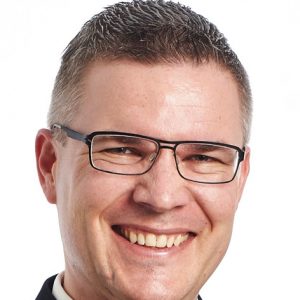 Gert Noordzij
Greater China
Gert Noordzij is an international hotelier, hotel opening expert and Managing Director of Northside Consulting Company Limited, which specialises in 'Organisational Project Management' for the hospitality industry.
Originally from Vlaardingen, the famous herring fishery town in southern Holland, Gert left the Netherlands in 1990 to travel the world. An avid scuba diver, blogger and author, today he calls Macau S.A.R. home.
Contact Gert at gert.noordzy@northside-consulting.com | www.northside-consulting.com.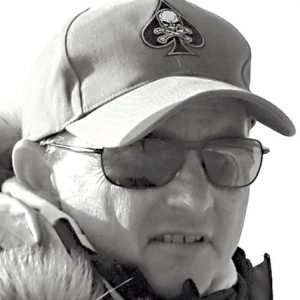 Captain Sean P. Meagher
Vanuatu & The Solomons
From Cape Cod, Captain Sean has been enjoying boats since he was 8. He currently holds a USCG Master's Unlimited Tonnage for all oceans for both power and sail. Throughout his long career, Sean has commanded ferries, search and rescue craft and some of the world's finest superyachts, voyaging from the polar ice cap, the atolls of the South Pacific and extensively throughout areas described in this guide. He captained M/Y Latitude for three historic award-winning Arctic journeys, including circumnavigating Svalsbard and twice navigating the NW Passage – each way on consecutive years.
Sean has managed many superyacht purchases, cruising itineraries and passage planning, as well as refits, manning and extensive maintenance works, winning awards for his diligence and designs.
An avid scuba diver and life-long conservationist, Captain Sean has spoken internationally about his incredible Arctic voyages and the alarming amount of plastics now accumulating in our oceans. Contact Sean at sean@allthingsfun.com.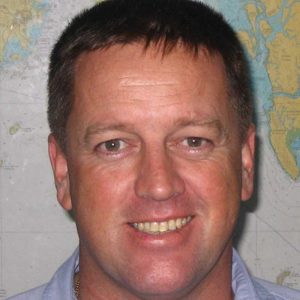 Ian Hewett
Langkawi & Koh Samui
Ian first came to Phuket on a brief visit in 1993, when backpacking through Asia. He returned and stayed for a year in 1996 to work as a scuba diving instructor at various sites from the Surin Islands in the north to Hin Daeng in the south.
In 1999 he joined Sunsail and, after a variety of positions in the Med, UK and Canaries, he moved to Langkawi in 2002 to take up the position of base manager. In 2004 he moved to the Phuket base and was base manger until 2013. Ian now works with for Derani Yachts in the Phuket Boat Lagoon. He has a Thai wife and two young children.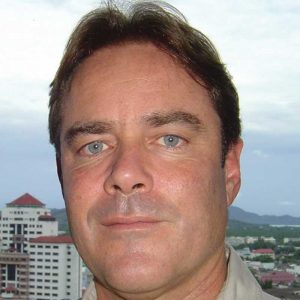 Captain Ed Shiels
East Malaysia
Captain Ed's maritime career began at 15 when he joined the Royal Australian Navy. He has vast experience from charter work, diving, passenger vessels to the film industry.
Ed holds Australian USL and British MCA qualifications. He is into his fourth year as captain of a 50-metre private luxury expeditionary motor yacht engaged in an extended world circumnavigation, visiting and diving some of the remotest regions of the planet.
Prior to this, he spent six years in Southeast Asia diving and exploring some of the most remote islands and coral reefs in the region. He has captained vessels and cruised extensively in the Andaman Islands, Mergui Arechipelago, Thailand, Burma and Indonesia. edshiels@gmail.com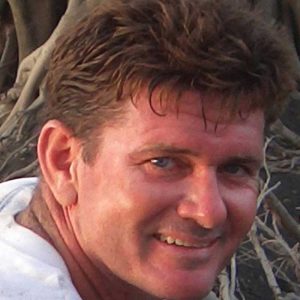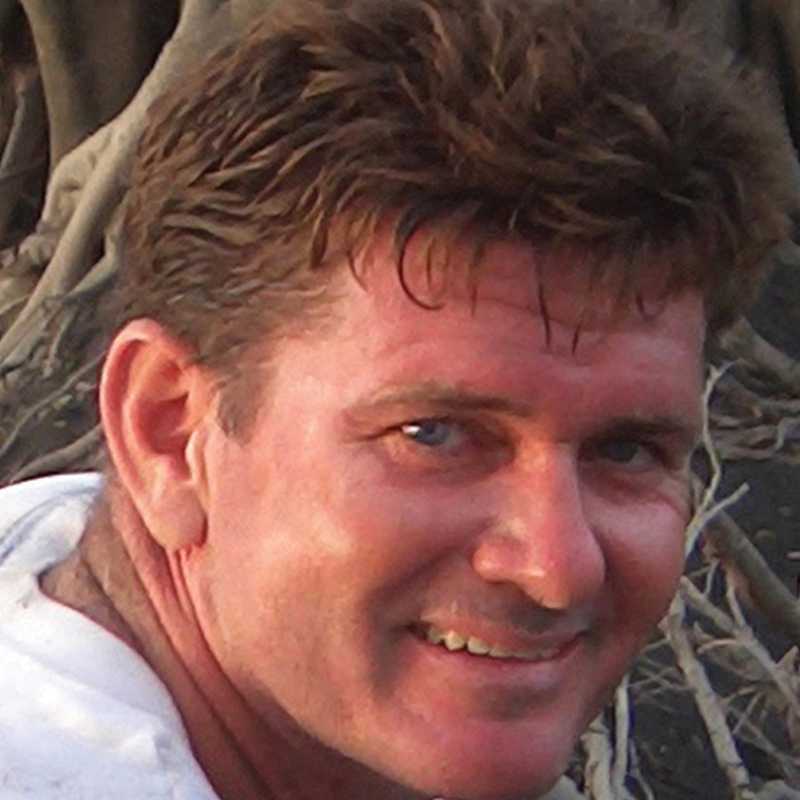 Paul Johnson
Andaman Islands, Mergui Archipelago, charts & photography
Paul grew up in central Africa, then worked as a specialist consultant engineer in London. At 30 he retired, bought a 65ft yacht, and started a small luxury charter operation in Southeast Asia. Paul's speciality is remote area charters in the Mergui Archipelago, the Andaman Islands and Indonesia. He has built up a wealth of knowledge of these rarely visited areas.
Paul's 100ft sailing yacht Asia (launched in 2009) brings a new level of luxury and comfort to charters in the most remote parts of Southeast Asia. This yacht offers luxury adventure charters to the dream destinations featured in this guide. Paul has many internationally published articles and photographs featuring the Mergui Archipelago, Thailand, Indonesia and the Andaman Islands.
Contact Paul at asia@boat-yacht-charters.com