Indonesia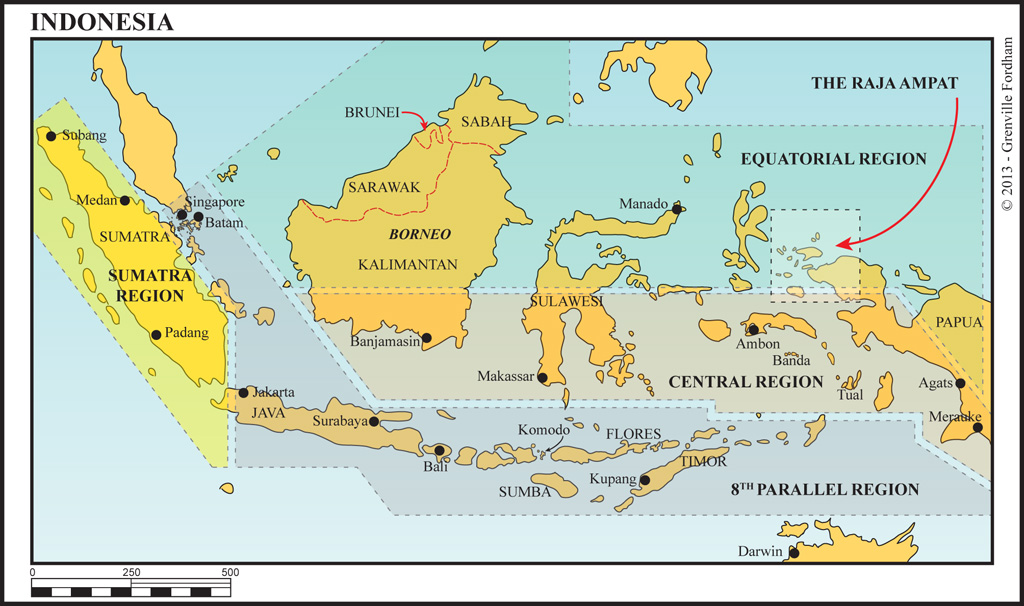 Straddling the equator for 3,200 miles, indonesia has more islands and covers more longitude than any other equatorial country. It's a diversely cultural tropical cruising paradise, still mainly undiscovered.
The region is hot with wet Northerlies from October to April and drier Southeasterlies from May to September. The 8th parallel band of islands, including the famous Hindu enclave Bali, have the opposite tourist 'high' season from Phuket. Cruising yachts, asian-based superyachts and some private dive charter operators often ply both destinations year-round, slipping in Singapore on the way through.
Indonesia's population is over 260 million with a median age of 26. It's a fascinating and constantly evolving archipelago nation where ancient traditions and modern technology survive in an uneasy symbiosis. With hundreds of distinct ethnicities and languages, a shared identity has developed around the national motto "Bhinneka tunggal ika", literally "Many yet one", meaning a shared unity within the diversity.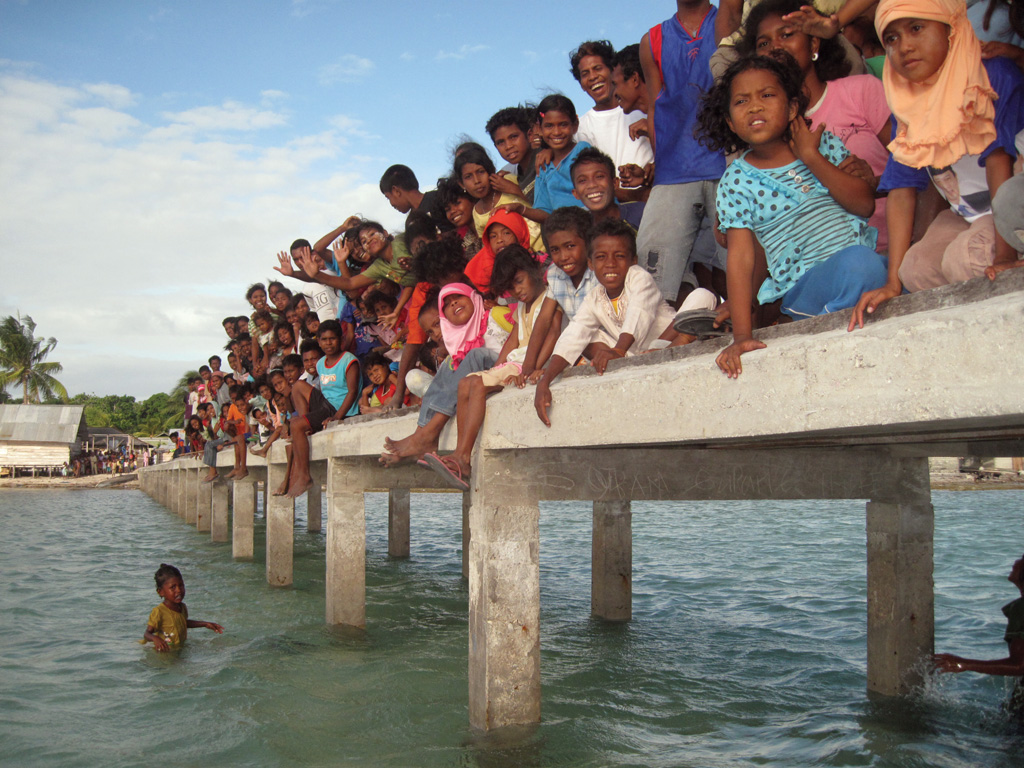 The melting pot of cultures, dream surfing and diving destinations, Komodo dragons and orangutans − and the welcoming local peoples − make indonesia a wonderful cruising destination.
Over 17,500 islands, and tens of thousands of square miles cruising grounds, make indonesia a mind-blowing archipelago destination. With thousands of anchorages on offer, we've divided the country into five regions, based on what we consider to be the best ports of entry for foreign-flagged yachts.
These are the 8th parallel Region, the Central Region, the Equatorial Region, the Sumatra Region and Raja Ampat. Our ports of entry for the 8th Parallel Region are Kupang on timor, coming from australia, and Batam or Bali en route from Singapore. the Central Region port of entry is ambon on the south coast of Ceram, equatorial Region port of entry is Bitung / Manado on the northern tip of Sulawasi and it's Batam for the Sumatra Region.
Clearing into indonesia can be time-consuming and problematic. the rule of thumb is the larger the vessel, the more patience required. Five government departments must be visited and signed off on visiting yachts' cruising permits before vessels can start their itinerary in the Republic. Immigration, Customs, Quarantine, Navy and finally (but certainly not least) the local harbour Master are involved in facilitating every step of this procedure.
It is mandatory that all yachts visiting indonesia obtain a cruising permit and all on board have visitor visas in advance. To enter indonesia all crew passports must be valid for more than six months after the date of entry. Current visa laws have country categories, so please check with the nearest indonesian consulate for your particular country's visa requirements.
Yachts without a cruising permit may stay for 48 hours only, in serious emergency, and must remain at the port of entry.
In February 2016 the indonesian government took the much-needed quantum leap for yachting tourism when they simplified their cruising permit applications by formally introducing their new on-line visiting yacht registration system. Check https://caitagen.kemlu.go.id.
This electronic registration system is specifically designed to assist foreign-flagged yachts obtain their cruising permit. Forms to fill are in english at https://yachters-indonesia.id.
This means it's easier than ever for visiting yachts to personally apply direct to the government for their cruising permits (Cait). However, we strongly recommend contacting local agents prior to arrival to assist clearing in, bunkering, provisioning, providing guides and the much sought-after local 'advice' – especially for superyachts. agents are not expensive, can save time and will definitely provide peace of mind, especially for the longer, more remote and adventurous bigger yacht itineraries.
Please don't be put off by occasional irritating official protocols. Cruising indonesia is educationally and recreationally spectacular. The last great unexplored frontier.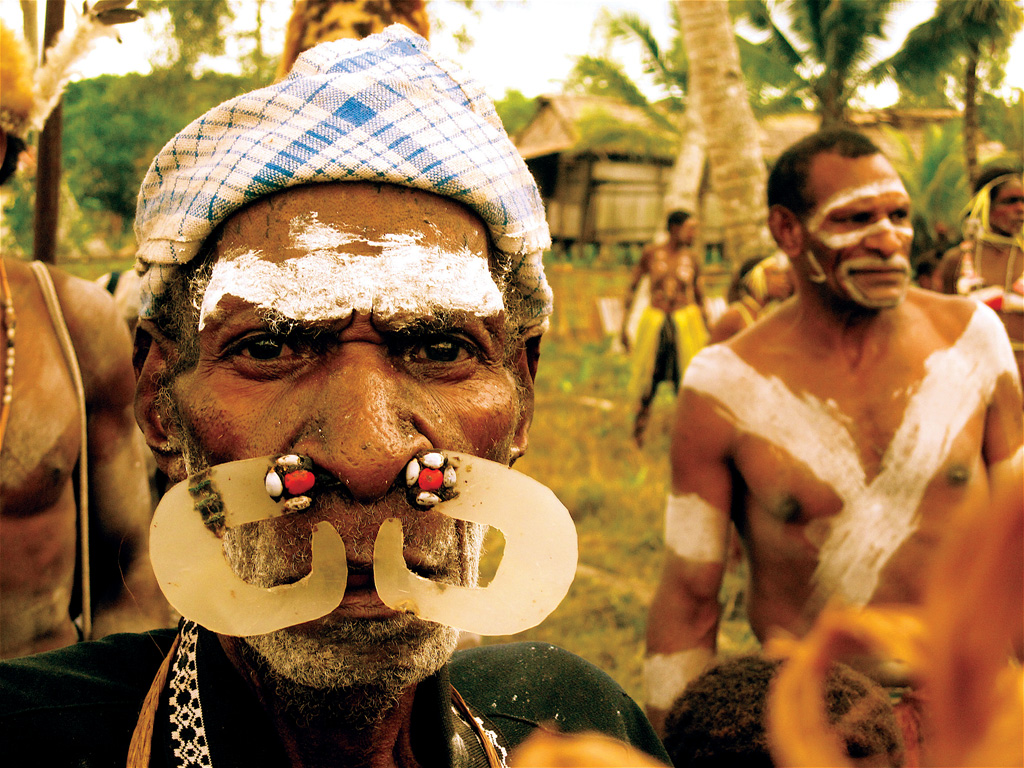 Anchorages in Indonesia
Below, we list the main anchorage locations for Indonesia that are featured in the book – together with one sample anchorage. For a complete list of all 600+ anchorage locations, go to Southeast Asia Pilot index