India
The Andaman Islands
About 450 miles northwest of Phuket are the 325 Andaman and Nicobar Islands, the peaks of a long submerged mountain range running from Myanmar to Indonesia. At the time of writing the Nicobars remain completely off limits but selected portions of the Andamans are open for visiting yachts. These cruising restrictions and mandatory daily reporting-in by radio protect the rare biodiversity and the health of the six indigenous local tribes. One of these, the Sentinelese is protected by the Indian government, has had little or no contact with the outside world and is generally hostile to visitors. The region is a pristine cruising destination well worth the stop on passage to or from Sri Lanka, Maldives or the Red Sea.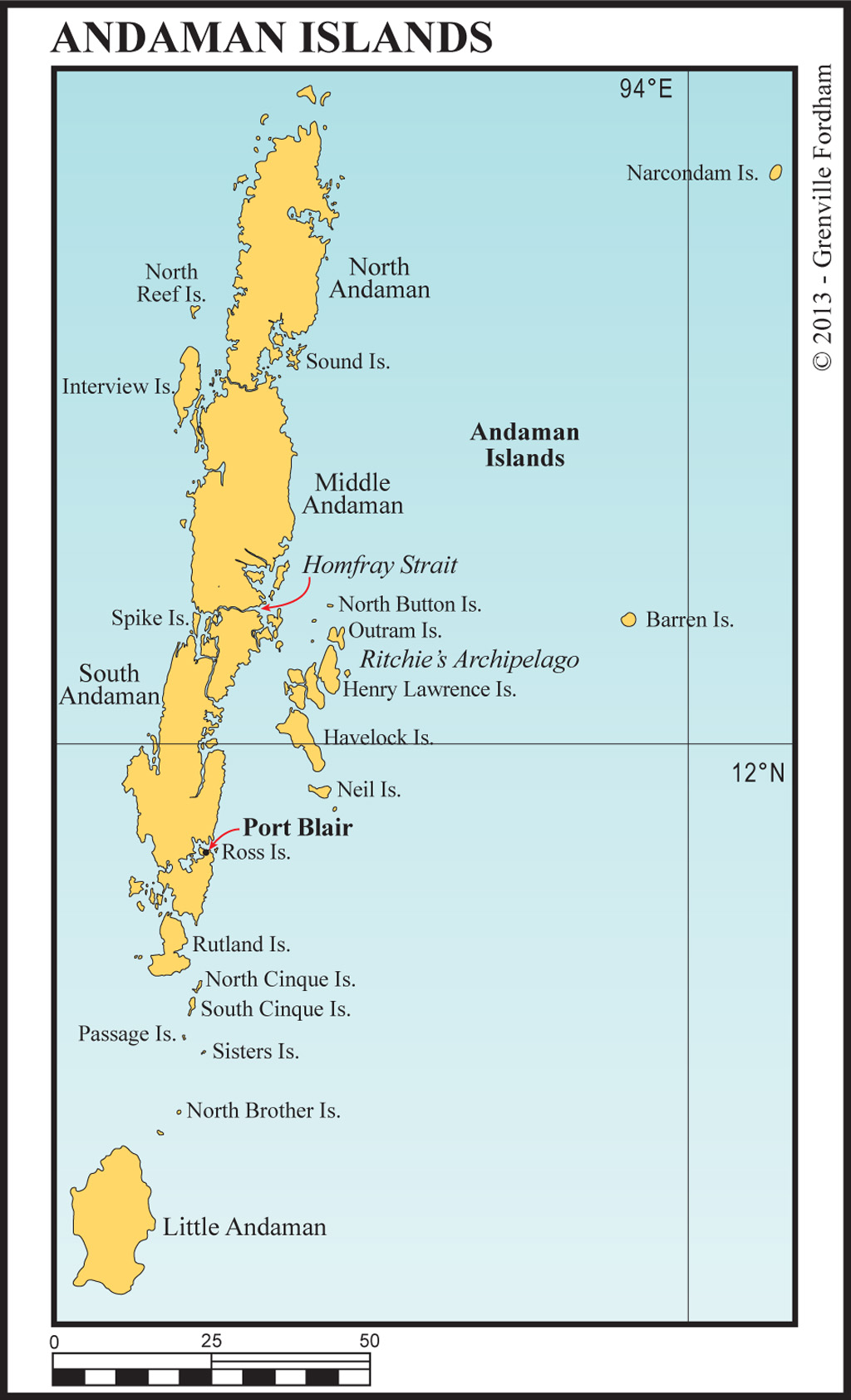 Similar to the Mergui Archipelago in Myanmar, cruising the Andamans of India can entail some tiresome bureaucracy for visiting yachts and their crew. At the time of writing it was still possible to obtain a cruising clearance at Port Blair within 24 hours, but this is almost entirely dependent on being compliant, mannered and well dressed. We recommend using an Andaman Islands yacht agent to obtain your clearances well in advance of your visit.
Best time to cruise is again mid December to end of March during the northeast season.
A free downloadable ANDAMAN ISLANDS pdf booklet is in production, produced to the same high standards as the printed book. When it is ready we will make a home page and social media announcement. Follow us on Facebook to see our latest news.