India
The Andaman Islands
Floating in splendid isolation in the middle of the Bay of Bengal are the Andaman Islands. Administered by India, these 300 or so islands are the highest peaks of a submerged mountain range that stretches from Sumatra in the south to the Irawaddy delta in the north.
The Andaman Islands have everything you could desire from an adventurous yachting destination. There are literally hundreds of deserted islands to explore, each one seemingly more spectacular than the last. The beaches are magnificently pristine although, sadly, oceanic plastic rubbish has dramatically increased on beaches in the Andaman Islands over the past few years – mainly arriving from Thailand and Malaysia – but the snorkelling and scuba diving are still amongst the best in the world, with an almost untouched marine ecosystem.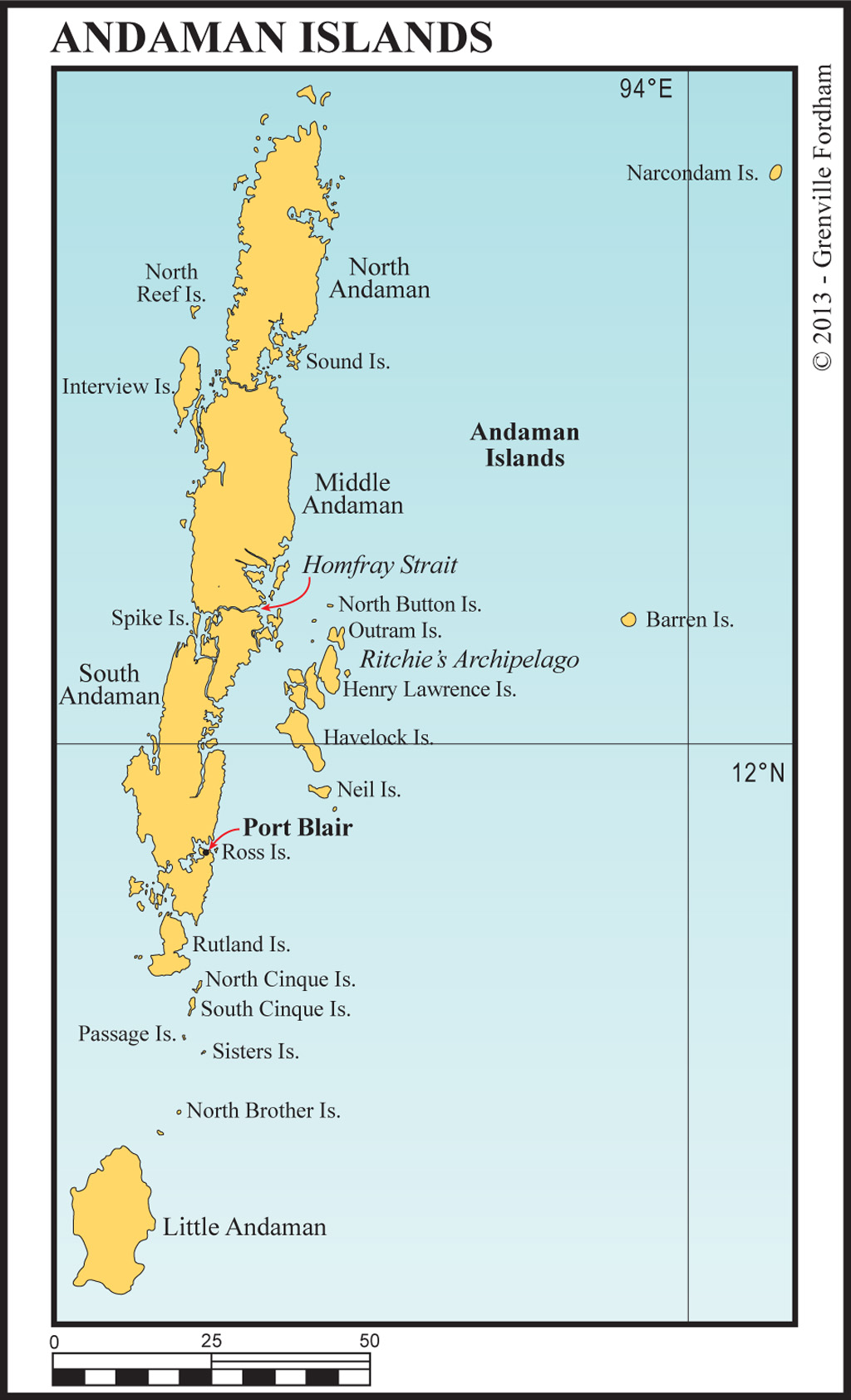 There is a live volcano, thousands of square miles of untouched jungle, exotic and thriving wildlife and primitive hunter-gatherer tribes. The fishing is amongst the best in the world.
The Andamans is also starting to develop a superb reputation as a frontier surfing destination where the reef breaks have never been surfed before.
The Andaman Islands were declared a World Heritage Site in 2002. The Nicobar Islands are closed to all except Indian Nationals.
You need Indian visas to visit the Andaman Islands. In 2015/16, Indian regulations have changed, making it (unintentionally) difficult for visitors on yachts to obtain visas. It is now effectively impossible to apply for Indian visas in Thailand, Malaysia, Singapore, Indonesia or Vietnam – unless you are a national of one of those countries. It is still possible to obtain Indian visas in Myanmar, Cambodia and Brunei. Plan ahead if you intend to visit the Andaman Islands.
The Andamans administration is bureaucratic, but consistent in the application of its rules. If you want to go there you need to comply with the rules and regulations, even if they seem onerous. If you break the rules, expect to be fined and deported.
On arrival in Port Blair you will need to provide a written itinerary detailing each overnight anchorage – so some advance research is a good idea. For a list of the islands you are permitted to visit see, Andaman regulations or simply use the anchorages listed in this book. You are required to report your position twice daily to Port Blair Port Radio on either 6224kHz or 8294kHz. If you only have VHF you will have to restrict your visit to only Port Blair and Havelock Island. It is now illegal to use a satellite phone in India – even in emergency situations.
You must be aware of the weather in the Andamans; this is especially the case if you are coming from benign Phuket. Weather forecasts are given daily by Port Blair Port Radio on 6224kHz and 8294kHz at 04:00 GMT and 10:30 GMT.
If you have Internet access, there are excellent regional forecasts at: www.weather.gov.sg/weather-marine-surface-wind.
Plan to visit the Andamans between December and May. Mid December to the end of February is the best time with warm, sunny conditions and a reliable 20 knots of wind every day.
March and April have little wind, but are the best months for diving and snorkelling – this is also the time of year when the migratory whales visit the Andamans.
April is the best month for surfing with large swell from the southwest that gives spectacular breaks along the west coast. From May to December the Andamans is effectively closed with strong winds, very rough sea conditions and near continuous torrential rain. There are hurricanes from May to July and again from September to December.
The Andaman and Nicobar Islands were very hard hit by the earthquake that caused the Indian Ocean Tsunami of 2004. As a result of the earthquake, South and Middle Andaman Islands are now two metres lower than they were before – so the water in these areas is now two metres deeper than charted, while Little Andaman is approximately 1.5 metres shallower than charted.
If using a GPS or chartplotter in the Andaman Islands, then the WGS84 datum is out by nearly half a mile. You will need to apply a correction of 0.092°S, 0.106°E to make everything line up.
Environmentally-friendly yachting
The Andamans is a unique, near-pristine wilderness area. Help preserve it during your visit so that others can enjoy it in the future.
Do not anchor on coral
Take your rubbish away with you
Do not collect any shells or coral from the beaches
Enjoy great fishing but be sensible (keep only a few fish that you will eat)
Stay away from the restricted tribal areas (your germs could wipe out an entire tribe)
Anchorages in Indea — The Andaman Islands
Below, we list the main anchorage locations for The Andaman Islands that are featured in the book – together with one sample anchorage. For a complete list of all 600+ anchorage locations, go to Southeast Asia Pilot index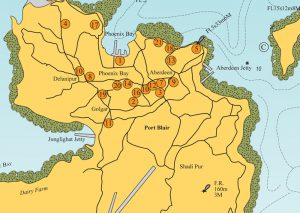 Port Blair is the main town and the only Port of Entry in the Andaman Islands. It is a quaint, dirty, crowded and friendly Indian town
Read more...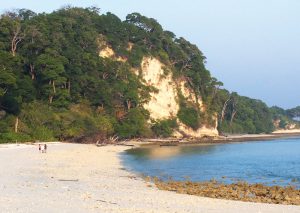 Photo by Paul Johnson
No 7 beach is seven miles of white sand backed by tropical forest. anchor safely anywhere along this beach
Read more...
Photo by Paul Johnson
Navigating homfray Strait on a yacht is a unique experience, The narrow waterway dwarfed by the towering trees on either bank. Anchoring overnight along the strait
Read more...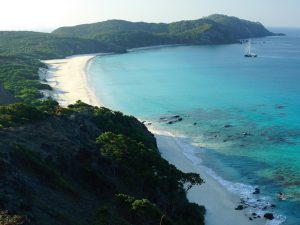 Photo by Paul Johnson
MacPherson Strait is easily navigable, even by a deep draft vessel. The ends of the strait, Wandoor in the west and Chiryatapu in the east, are connected to Port Blair by road
Read more...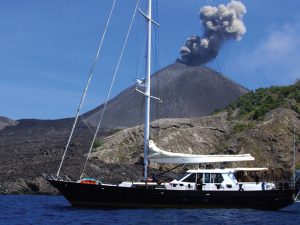 Photo by Paul Johnson
Barren Island is a spectacular active volcano that last erupted during the earthquake that caused the 2004 tsunami
Read more...