Palawan
Palawan is the 270 mile long island west of the Sulu Sea and is world renowned for the quality of the diving on the west coast. The north western side of the island is indented with many deep natural bays and opportunities to anchor are numerous.
In the northwest there is an airport at El Nido, which has become the main popular tourist and diving destination. Restaurants, accommodation and provisioning, including fuel, are all available − but at much higher prices than in Manila.There are also small airports in the far south but this region is less developed.
Puerta Princesa, located in the middle of the island on the east coast, is the main city and is served by an international airport and ferry links to other islands.
Northwest Palawan
Primarily a diving destination, cruising is possible year-round, although the northeast monsoon season provides more anchorages and stable weather patterns. Water clarity is best between December and March. While Puerto Princesa is the official port of entry, it is possible to organise officials to visit your boat on the west coast anchorages of Fish Bay, Quezon and El Nido.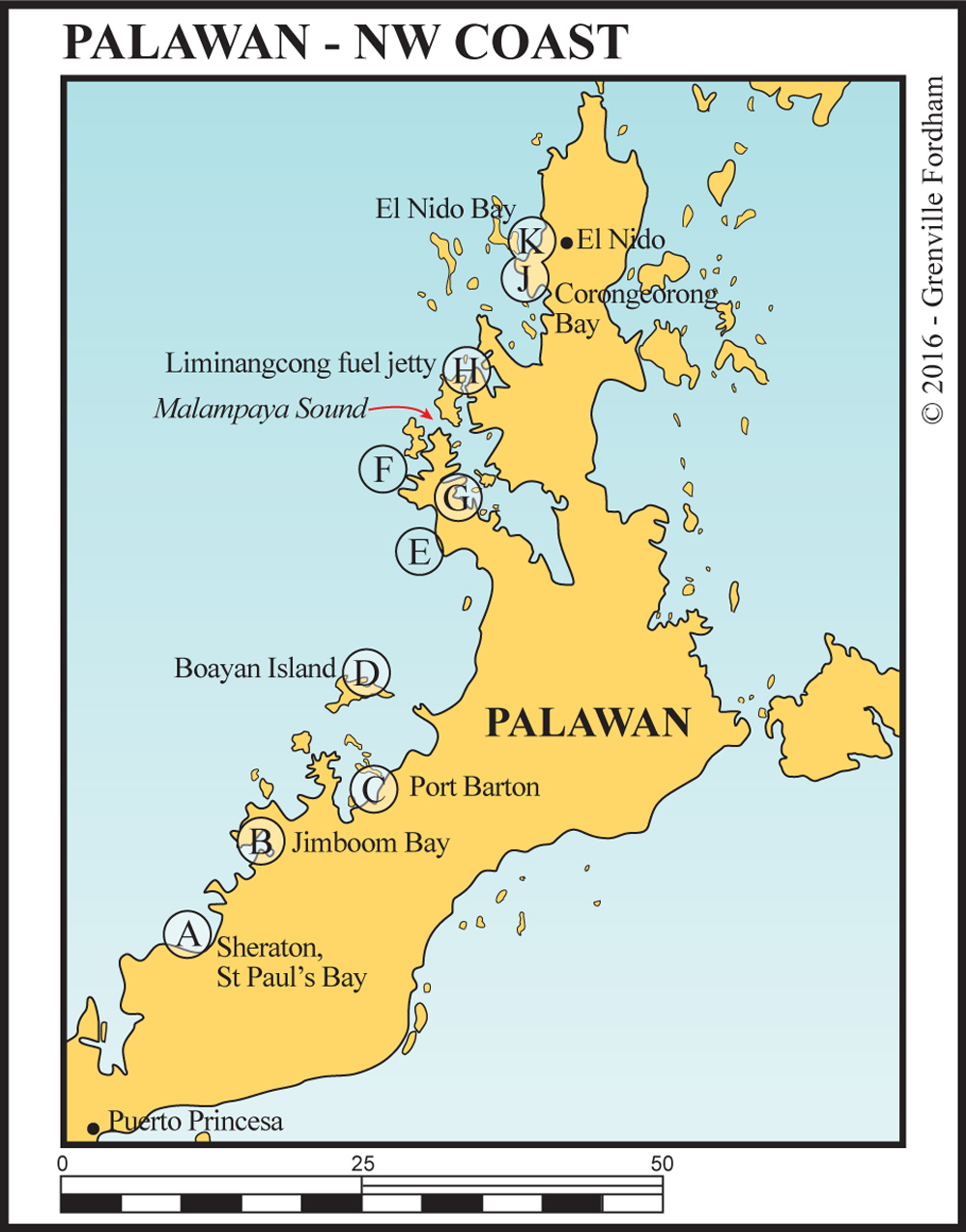 The 80 miles running from Saint Paul's bay on the west coast opposite Puerto Princesa to El Nido in the north offers some of the best cruising, with picturesque bays and typhoon-proof anchorages.
This entire coast is relatively undeveloped but, with the expansion of tourism infrastructure, road and airline links are improving. For the cruising yacht, basic needs can be met in most destinations and this area is unlikely to see the mass influx of major brand hotels and resorts for several years.
The bays on this coast offer a mixture of karst scenery, pristine beaches, national parks and great diving and snorkelling. Tidal range in this area is seldom more than 1 metre. The southwest of Palawan has a number of poorly-charted reefs; approaching from the southwest give them plenty of sea room.
With Palawan being below the usual typhoon track, the area is one of the safest cruising grounds in the Philippines.
Southwest Palawan
Few visit the southern region of Palawan by land as the roads are poor and there are few tourist friendly resorts. For the moment backpackers are, as always, blazing the trail. There are local basic airports at Rizal, Rio Tuba and on Bugsuk Island.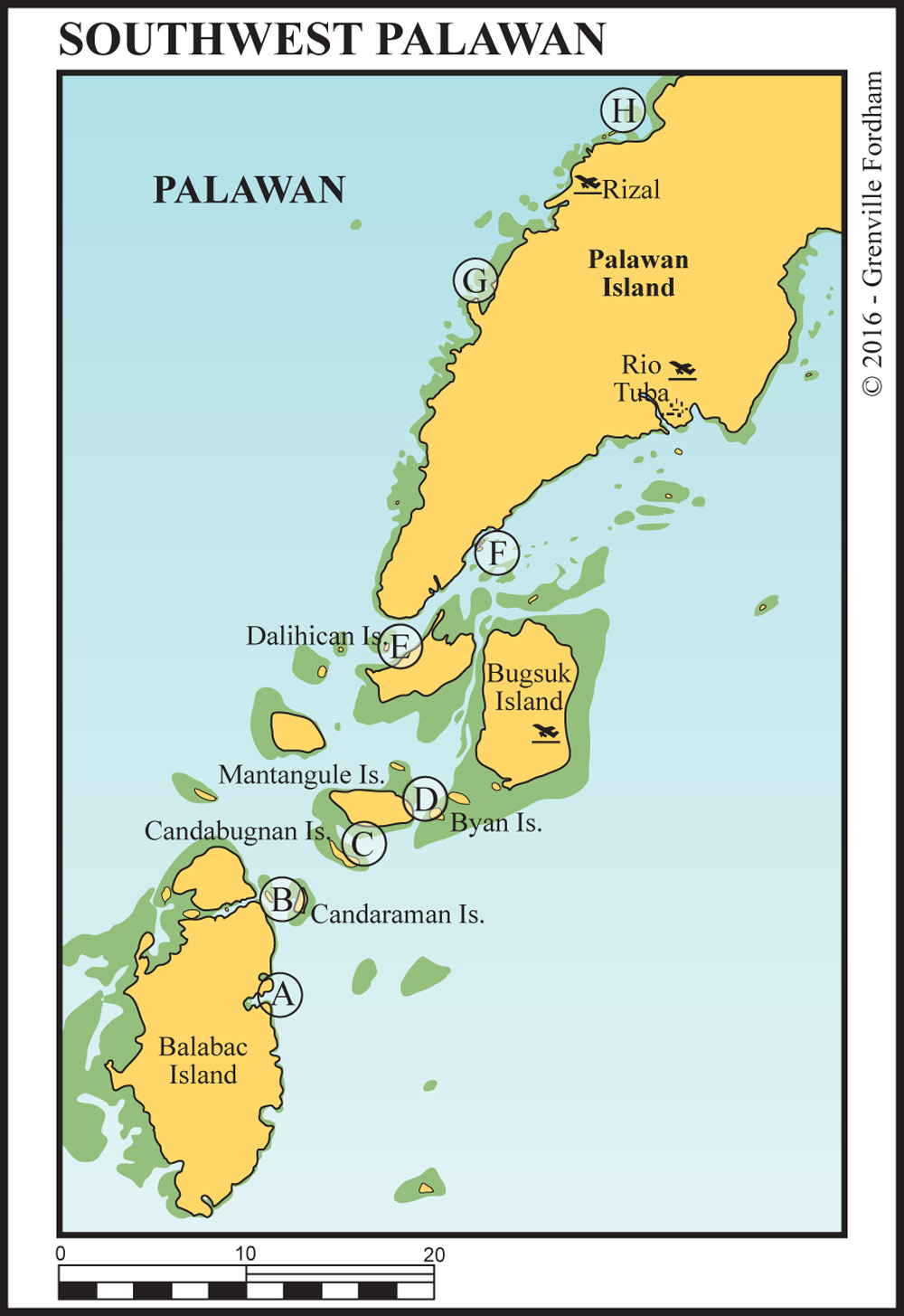 Yachts heading north from Malaysia and the rest of Southeast Asia have the option of stopping over in a few good anchorages in the southwest amongst the off-lying islands.
This section covers about 70 miles of the islands in the south and the west coast up to nine degrees north.