Singapore, Johor Bahru & Batam>
Click to view Singapore, Johor Bahru & Batam photo gallery.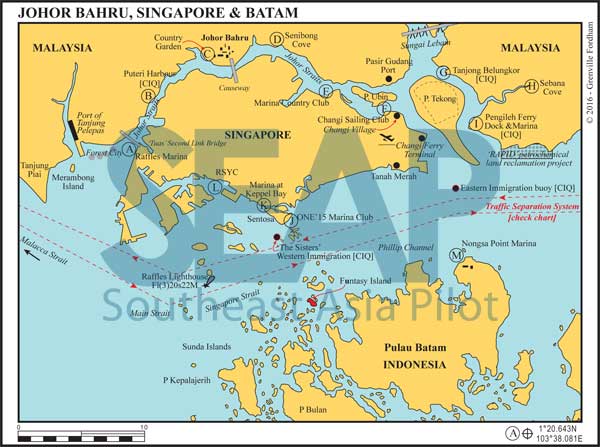 Singapore
Singapore is the large island (50kms east-west x 25kms north-south) at the southern tip of the Malay Peninsula. Its geographical position has made it the key port in Southeast Asia and a crossroads for major east-west shipping routes.
Read more
Johor Bahru
Johor Bahru (abbreviated as JB) is the capital city of southernmost Malaysian state, Johor. The sprawling city is separated from the island nation of Singapore by the Johor Straits east and west of 'The Causeway' at Woodlands Immigration Checkpoint. 
Read more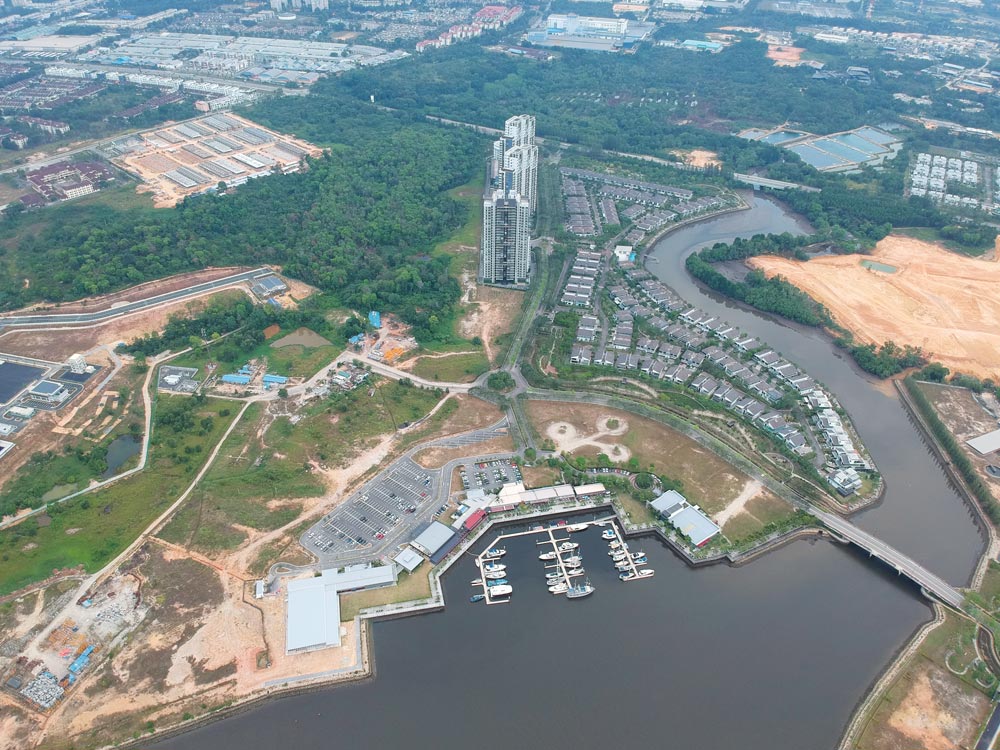 Batam
Across the Singapore Straits on the Indonesian island of Batam (about 12 miles), is Nongsa Point Marina which is often used by cruising yachts as a lower cost alternative to Singapore. Regular ferry services operate between Batam and Singapore from Harbour Front and Tanah Merah Ferry Terminals.
Anchorages in Singapore, Johor Bahru & Batam
>>> Click here for a complete list of anchorages in Southeast Asia Pilot.