Krabi & Phi Phi Islands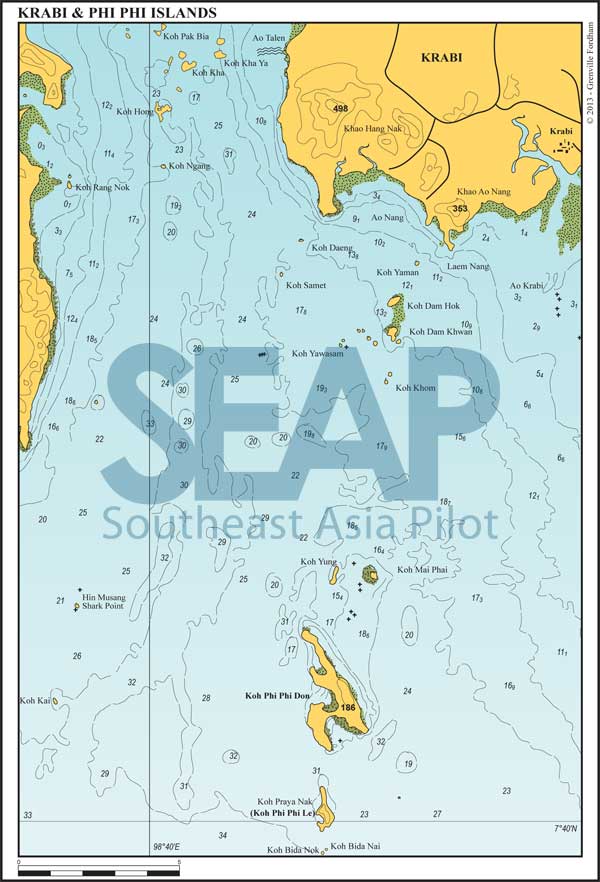 The stunning beach and sea-mountain scenery of Krabi is famous with many visitors extolling some of the beaches here as amongst the most beautiful in the world.
This is a geographic extension of the karst sea-mountains of Phang Nga, reaching south into deeper, clearer waters and thus offering fine snorkelling and diving. In the northeast monsoon season anchorages here are protected, though the region is completely exposed during the southwest monsoon.
Read more
Check out the anchorages in Krabi & the Phi Phi Islands
>>> Click here for a complete list of anchorages in Southeast Asia Pilot.