Myanmar
Mergui Archipelago
Imagine no tourists and indigenous tribes with an exotic culture who live nomadic lives aboard their tiny boats. This place really does exist – it is the Mergui Archipelago off the southwest coast of Myanmar.
Imagine more than 800 tropical islands spread over 14,000 square miles of Indian Ocean. Imagine mountainous, jungle-covered islands with thriving wildlife and spectacular waterfalls that tumble directly onto white sandy beaches fringed by coral reefs.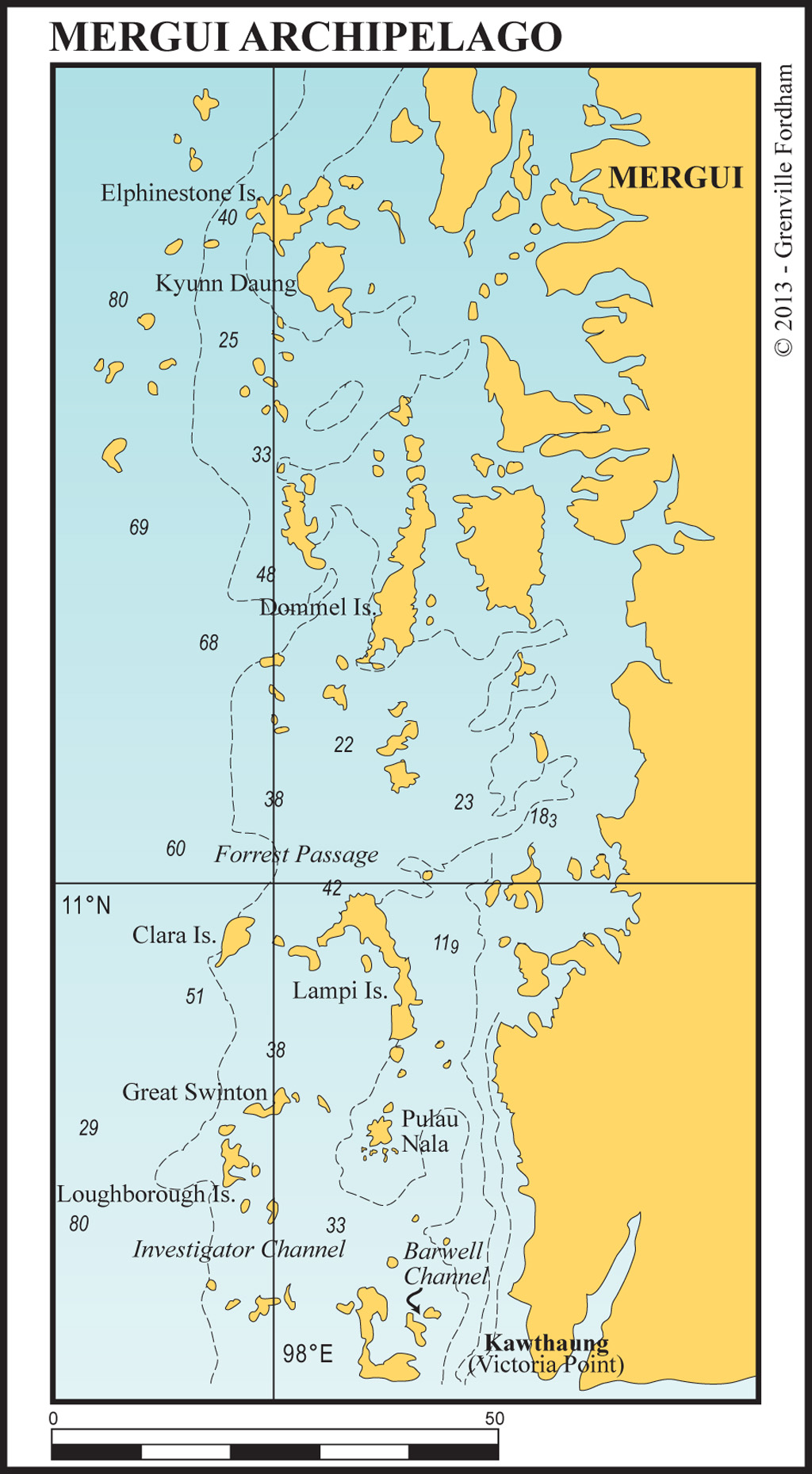 That the islands of the Mergui Archipelago exist in such an incredibly unspoilt state is entirely due to historical accident. For 50 years following the independence of Myanmar in 1947, isolationist policies served to keep foreigners out.
Since 1997 access into the Mergui Archipelago became possible. Just 140 miles away to the south of this magnificent wilderness area lies the island of Phuket in Thailand, a popular mass tourism destination which is now experiencing a condominium property boom.
Sadly over the last five years the uncontrolled activities of the Myanmar and Thai fishing fleets has systematically destroyed the marine life and devastated much of the coral reef in this area. While there is still good snorkelling and scuba diving in a few parts of the Mergui, it does not compare to the pristine underwater environment of 10 years ago. Mergui, unfortunately, serves to highlight the absolute requirement for proper environmental protection for marine wilderness areas.
For snorkelling and diving, the water clarity increases as you go west and north in the Mergui Islands. There are relatively large tidal ranges here (four metres at spring tide); try to time your dive or snorkel just before high tide when the rising tide brings in clear water from the deep ocean.
Of the 800 islands of the Mergui Archipelago, only about 100 are inhabited. Many of the islands are huge, some larger than Singapore. A ban on logging has prevented the widespread deforestation common elsewhere in Asia so all the islands are covered in thick jungle with majestic stands of Burmese teak, mahogany, strangler figs and other indigenous vegetation.
Most beaches are backed by trees that tower to over 150 feet, while overhead there is the constant cacophony of birds and small animals feeding in the forest canopy. The beaches are covered in animal tracks – the only human footprints in sight are the ones behind you. Jungle walks in this area, while demanding, are also hugely rewarding, with glimpses of the elusive wildlife and superb views through the forest to the deep blue ocean beyond.
The indigenous people of the Mergui Archipelago are the Moken (also known as Salones). These gentle, peaceful people are a source of complete fascination to anthropologists, as they still cling to their traditional nomadic existence despite attempts to settle them in permanent villages. Traditionally the Moken do not fish. They are hunter-gatherers mainly living off shellfish collected in the inter-tidal zone. They also free dive for shell fish and sea cucumbers, sometimes diving to amazing depths ballasted by large stones tied to their waists. The Moken also occasionally hunt wild boar and small deer in the forest with the aid of their dogs.
Each Moken family group lives on a flotilla (ban) of traditionally built wooden boats (kabang). Each member of the family also has his or her own personal dugout canoe for foraging. When the Moken move from island to island, these dugout canoes are towed in a long chain behind their kabang.
We occasionally come across the Moken in the Mergui Archipelago. They pull into a nearby beach in their flotilla of boats. Adults, children, cats, dogs, chickens and ducks leap off each boat and rush into the jungle to forage. Suddenly, at some hidden signal, people and animals come rushing back out of the forest and jump on the boat just before it leaves for another anchorage. Their arrivals and departures seem random and follow no obvious pattern of time or tide.
Sometimes the Moken cautiously approach our yacht with a gift of rock oysters or the haunch of a wild boar after a successful hunt. They are always delighted when we give them a gift in return – a roll of cloth or a dive mask. If the Moken do not approach you then they want to be left alone.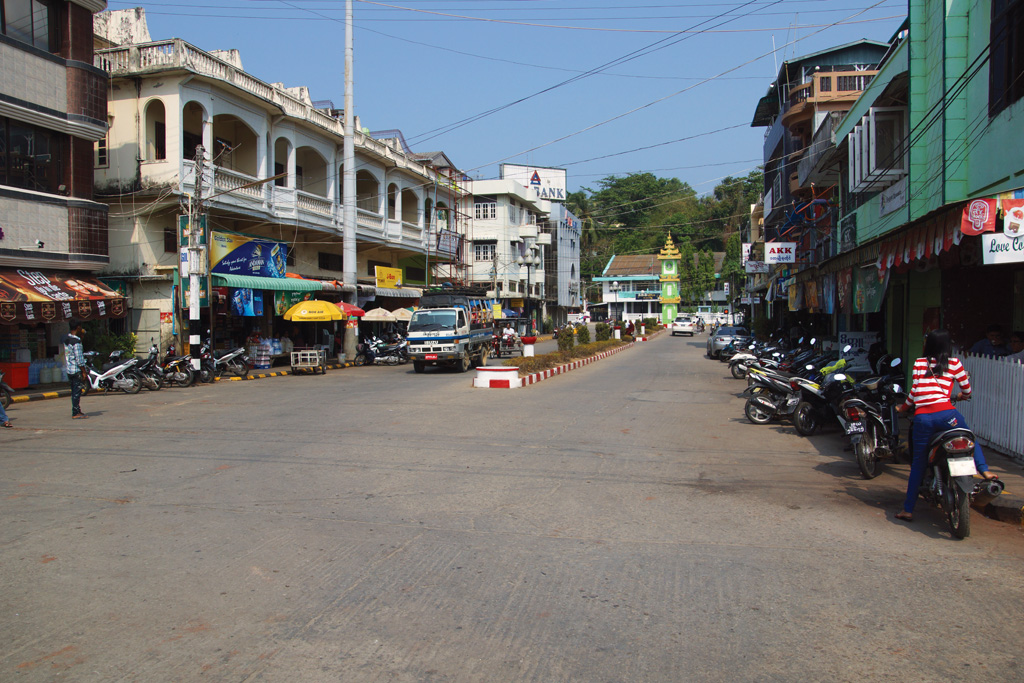 Plan to visit the Mergui between November and July. Mid-December to the end of February is the best time for sailing, with warm, sunny conditions, a reliable 15-20 knots of wind every day and flat seas. March and April have little wind and are very hot – these are the best months for diving and snorkelling. From May to July there are strong onshore winds and some thunderstorms. While there is large swell at this time of year, the many large islands still provide hundreds of well protected anchorages.
There are occasional hurricanes in the Mergui from May to June and again from October to December. Be aware of the weather. There are many 'hurricane holes' if necessary. From July to November there is sustained heavy rain.
The charts of the Mergui are reasonable, but not entirely accurate; they become less accurate as you go further north. There are a great many uncharted rocks (and islands!). Navigate with care, particularly north of 11°N, where there are many rock pinnacles that rise vertically from depths of over 60 metres. If you are on a large yacht, consider employing the services of a guide with real navigational knowledge of the area in addition to your officially provided (and compulsory) guide.
For information on guides and sailing permits go to: Mergui regulations