Myanmar
Mergui (Myeik) Archipelago
The Mergui Archipelago (Myeik Archipelago) has over 800 islands and begins just a few miles north of Thailand's Surin group. The chain runs some 200 miles north to the islands just north of the historic trading town of the same name.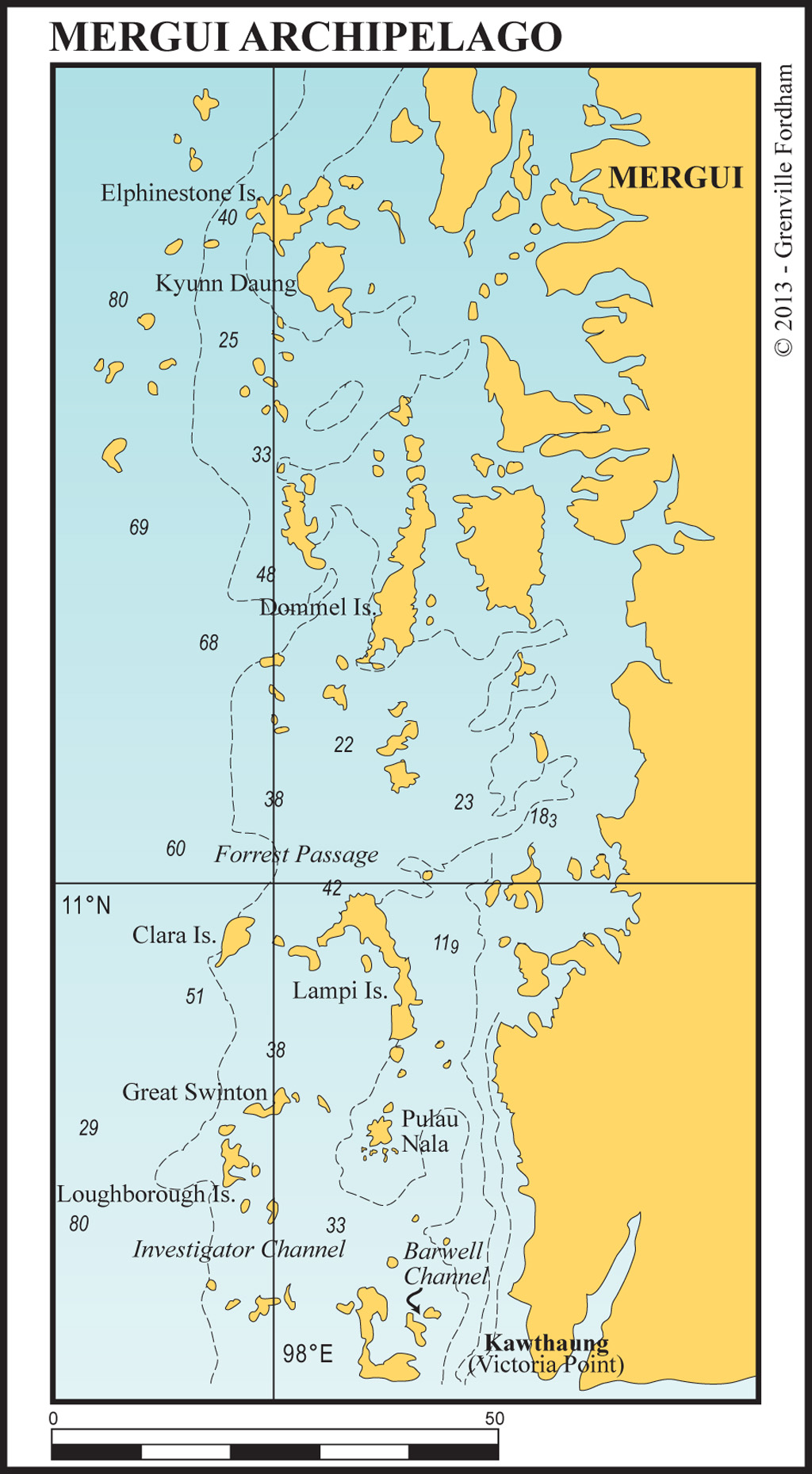 This mostly uninhabited archipelago lies just 50 miles off Myanmar's Tanintharyi Coast and is arguably the country's most under-utilised and treasured tourism asset. From the southern yacht entry point of Kawthong (formerly Victoria Point) the group covers over 9,000 square miles of magnificent cruising opportunity.
Only a handful of the islands are inhabited by the ethnic minority Moken or 'sea gypsies'. They lead semi-nomadic, traditional family lifestyles dominated by fishing, foraging and bartering.
The weather generally follows Thailand's Andaman Sea rhythms. The best time for sailing is November to April, especially late December to mid March. In March, April and May the northeast drops right off and it gets super hot with weeks of glass-outs before the southwest monsoon kicks in.
Visiting this region by private yacht is not without its unique challenges, but for the special few who are willing to overcome them, it's certainly worth the effort. It's like traveling back in time. Think complete solitude, dozens of exceptional unspoiled anchorages, jungles meeting silica sand beaches, high visibility snorkelling and diving and wildlife abounding – and you've got an idea of what's on offer here.
A free downloadable MERGUI ARCHIPELAGO pdf booklet is in production, produced to the same high standards as the printed book. When it is ready we will make a home page and social media announcement. Follow us on Facebook to see our latest news.