Phuket to Ranong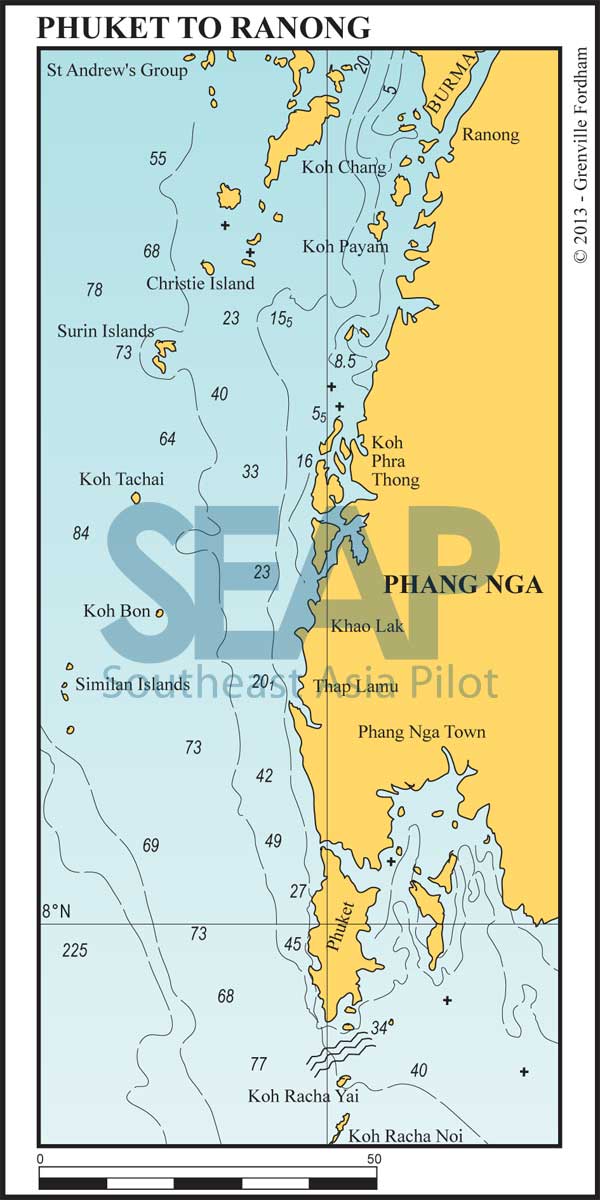 This chapter covers the two degrees of latitude on the Thai coast from just south of Phuket to the border town of Ranong in the north. It encompasses the four west coast provinces of Phuket, Phang Nga, Takua Pa and Ranong. Many diving companies use the port of Thap Lamu to service the offshore islands of the Similans and Surin. Ranong Town is the gateway to the Mergui Archipelago.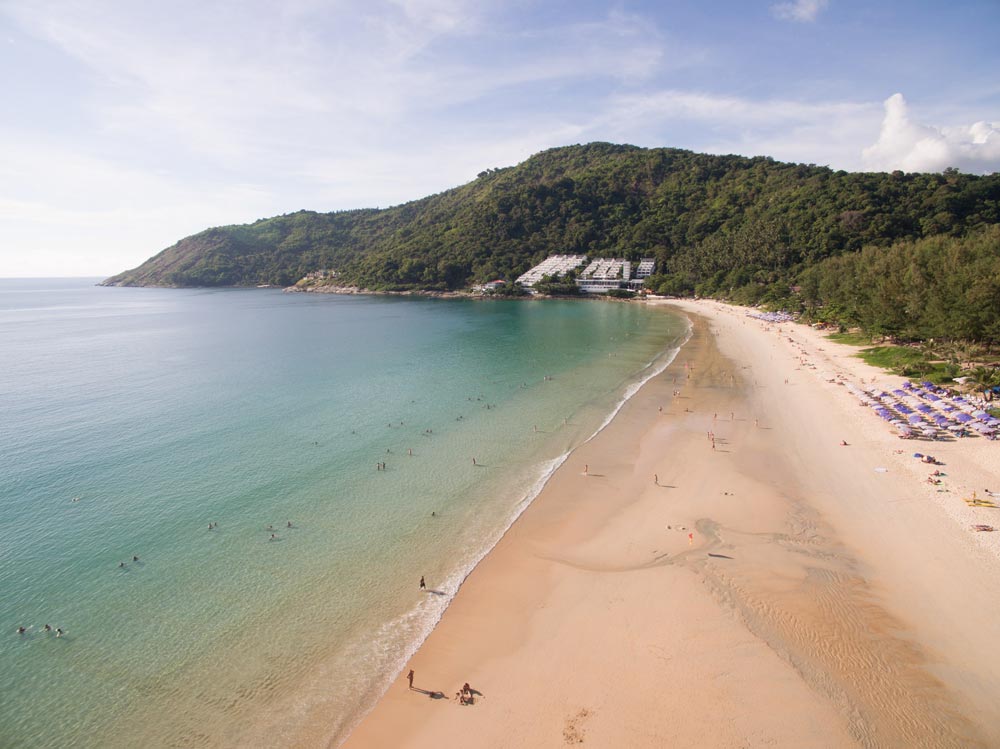 The west coast of Phuket offers some of the clearest water and most beautiful beaches in the region. Consequently, here you find the biggest concentration of hotels and beachside activity in the Andaman Sea. The advantages to any visiting yacht are obvious. But the lure of restaurants, nightlife, shopping, etc. may be offset by the buzzing jet skis and ski boats.
[read more]
In the southwest monsoon, the anchorages are totally exposed, with a short swell (as much as three metres), a beach break, and the occasional strong, onshore squall. There are no recommended anchorages on Phuket's west coast during the southwest season.
Although the wind usually shifts to the northeast monsoon in late November, westerly squalls can come up as late as Christmas. Once the northeast monsoon season is in, though, these anchorages offer perfect shelter in depths of 4-12 metres on a sandy bottom. (The best anchor is a Rocna, Bruce or Danforth, due to the harder sand lying just below the surface.)
The anchorages mentioned in this chapter are by no means the only ones on Thailand's west coast. Indeed, during the northeast season, the entire west coast provides good shelter, generally speaking. Later in the season, a low northwesterly ground swell can make the more open anchorages a little uncomfortable; though certainly not to the extent they become dangerous.
The northeast offshore breezes provide strong conditions in relatively calm seas, making for exhilarating sailing up and down the coast.
Recent government regulations regarding use of public beaches has limited the use of sun loungers, umbrellas and beachfront restaurants. This has made the beaches more natural and beautiful to look at, but not as comfortable to lie on for the pale-skinned tourists. The industry is divided over the issue and it would be unwise to predict future policy, but it has certainly changed some of the popular beaches to date.
[/read]
Check out the anchorages from Phuket to Ranong
>>> Click here for a complete list of anchorages in Southeast Asia Pilot.