Bang Tao to Sarasin Bridge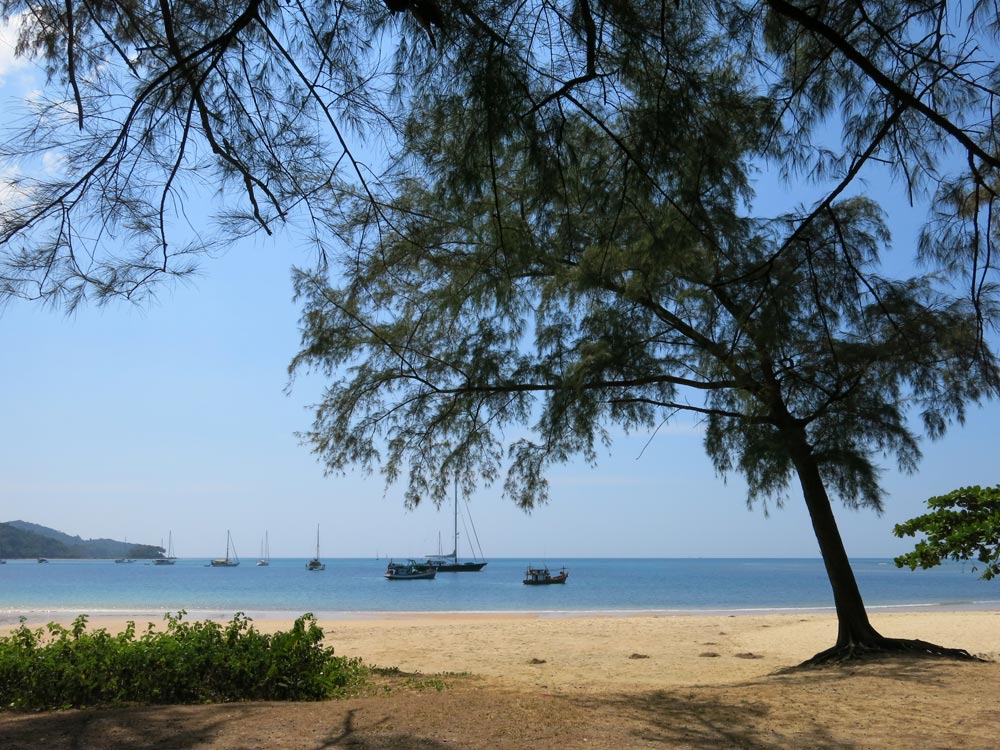 One mile offshore the northern tip of Bang Tao is Koh Waeo and a collection of rocks, which offer the best snorkelling on this part of the coast.
On the headland are the Anantara and Trisara boutique resorts within private villa resorts. At Trisara there's a floating jetty in the high season for visitors and an upmarket restaurant for that special occasion.
From Bang Tao to Nai Yang Beach, there are three idyllic white sand beaches nestled between the rocky headlands. Seldom visited by large numbers of tourists, these hideaways are a quiet and a welcome change from the busier west coast beaches.
Read more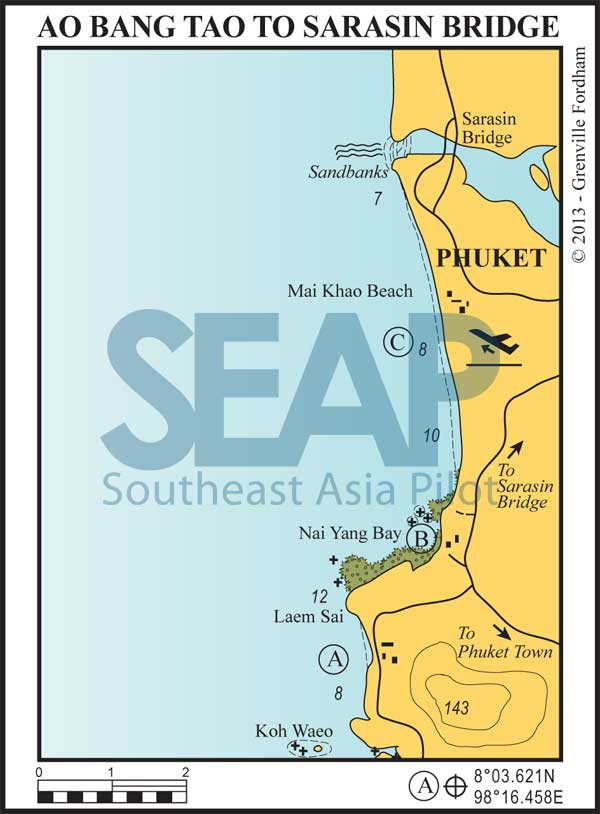 NAITHON BEACH
13 miles from Patong Bay
NAITHON BEACH. 8°3.621N, 98°16.458E
In the north, and the largest of the three beaches on the headland, Naithon Beach offers good holding in the centre of the bay in 6-10 metres on a sandy bottom.
Good snorkelling may be found on either point. Ashore, you'll find a beach road that leads to the airport, some new resorts and, in the small bay one mile south, the older Andaman White Sands Resort.
NAI YANG BAY
15 miles from Patong Bay
NAI YANG BAY. 8°5.477N, 98°17.469E
Anchor in approximately 8-10 metres on a sandy bottom to the north or south of the reef outcrop in front of the hotels, visible behind the trees. Good facilities are available at the hotels and there are some local restaurants ashore. Transport to town or the airport can be arranged.
MAI KHAO BEACH
17 miles from Patong Bay
MAI KHAO BEACH. 8°11.148N, 98°17.189E
Look for anchorage 100 metres offshore about one mile or more south of the bar marking the entrance to the channel between Phuket and the mainland. The sand bars around the channel entrance are constantly shifting, and entry is not recommended in a keeled vessel. It should not be attempted without local knowledge even in a shoal-draft boat.
Although anchorage is possible anywhere along this beach, do not anchor within half a mile of the airport runway, which is clearly visible from seaward.
The beach is steep, and the sand coarser than that on other west coast beaches. The road runs close to the beach in the north; near the restaurants local buses can be hailed heading to the bridge or main highway.
As part of the government drive to 'beautify' Phuket's beaches, this beach has lost almost all the 'coconut' seafood restaurants which used to nestle under the casuarina trees at the back of the beach. Once a favourite with locals for lunch it's now almost deserted.
Click to view Thailand photo gallery.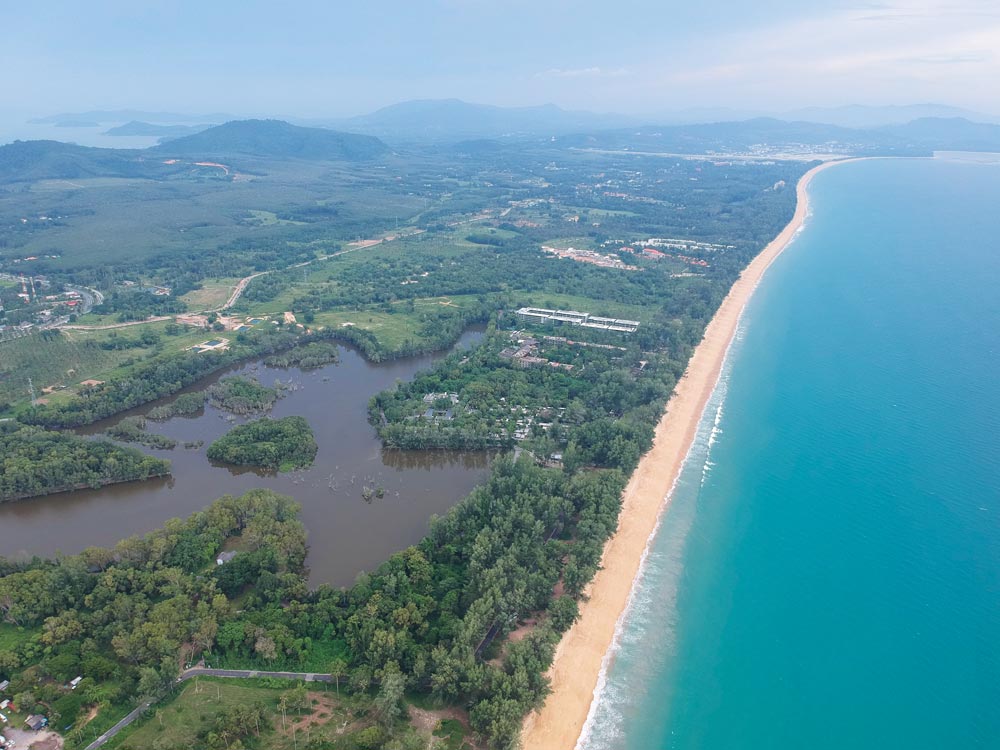 See also: