Koh Lanta to Tarutao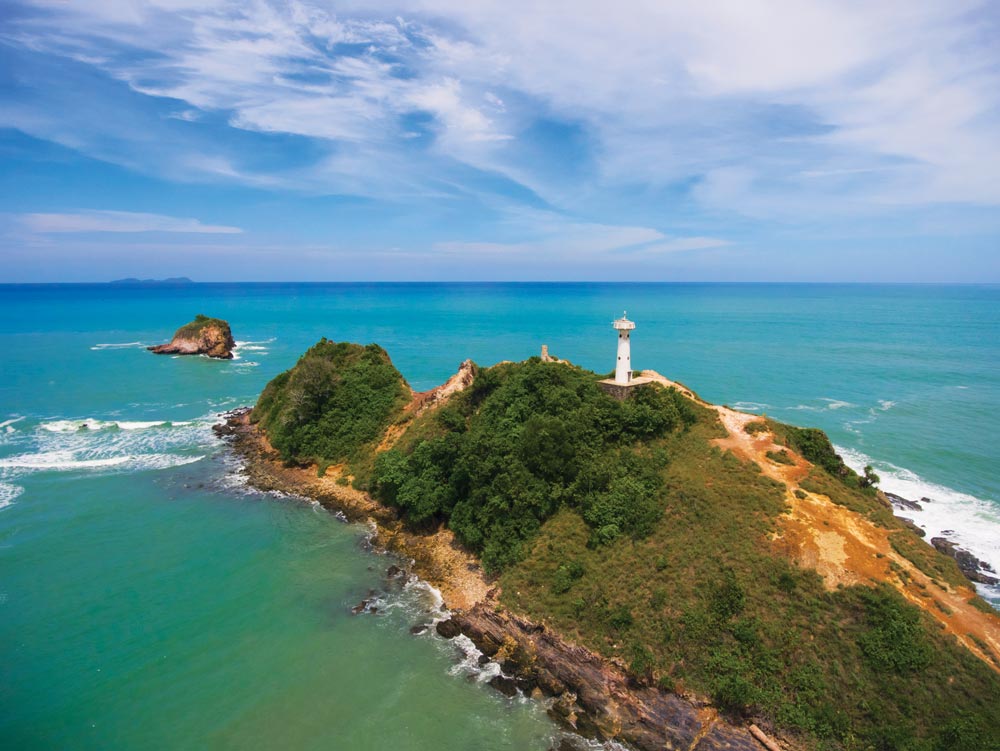 From Koh Lanta to Tarutao covers 110 miles of coastline and islands, encompassing the three mainland provinces of Krabi, Trang and Satun at the Malaysian border. It includes Hat Chao Mai National Park, which covers 360 square kilometres and takes in 52 islands.
This area is popular for yachts travelling between Langkawi and Phuket − and has been a regular run for non-Thai registered yachts checking out of Thailand every six months. (New regulations announced in March 2021 mean the days of 6-monthly yacht 'visa runs' are over. Visiting yachts can now stay in Thailand up to 30 months.)
[read more]
The closest airports are Trang and Krabi, which both have regular services from Bangkok; Krabi also has direct flights to Singapore and other overseas destinations. Overseas tourists and many Thai holidaymakers are now accessing the small resorts on the islands off Trang, which provide a wide range of peaceful protected havens set amid spectacular scenery.
The inshore islands south of Koh Lanta are characterised by a mix of steep limestone cliffs similar to the seascapes of Phang Nga Bay and Krabi and lower lying inshore islands. The larger island groups of Tarutao and Butang, on the other hand, are granitic outcrops similar to the west coast of Phuket and the Similan Islands.
Coral and small fish are plentiful and underwater visibility for snorkelling and diving ranges from three metres near the inshore islands, to 25 metres around the Butang Group.
The islands closer to the mainland offer many protected anchorages in shallow water, similar to that of Phang Nga Bay. With its many secluded anchorages and protection in both seasons, the whole region is ideal for year-round exploration.
[/read]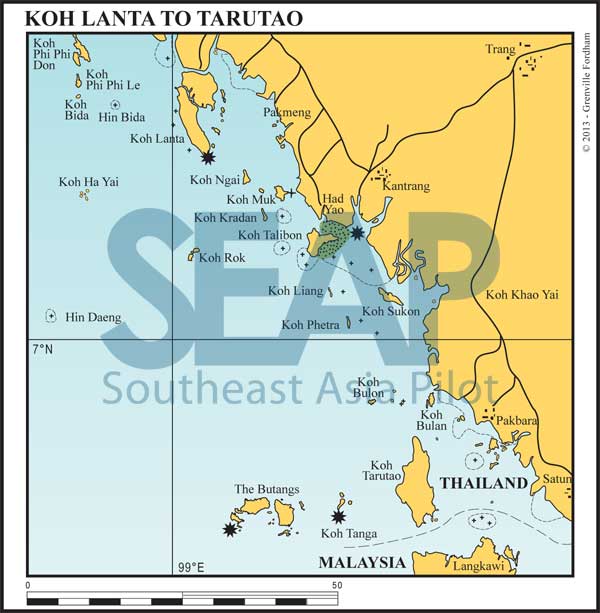 Check out the anchorages from Koh Lanta to Koh Tarutao
>>> Click here for a complete list of anchorages in Southeast Asia Pilot.