Malaysia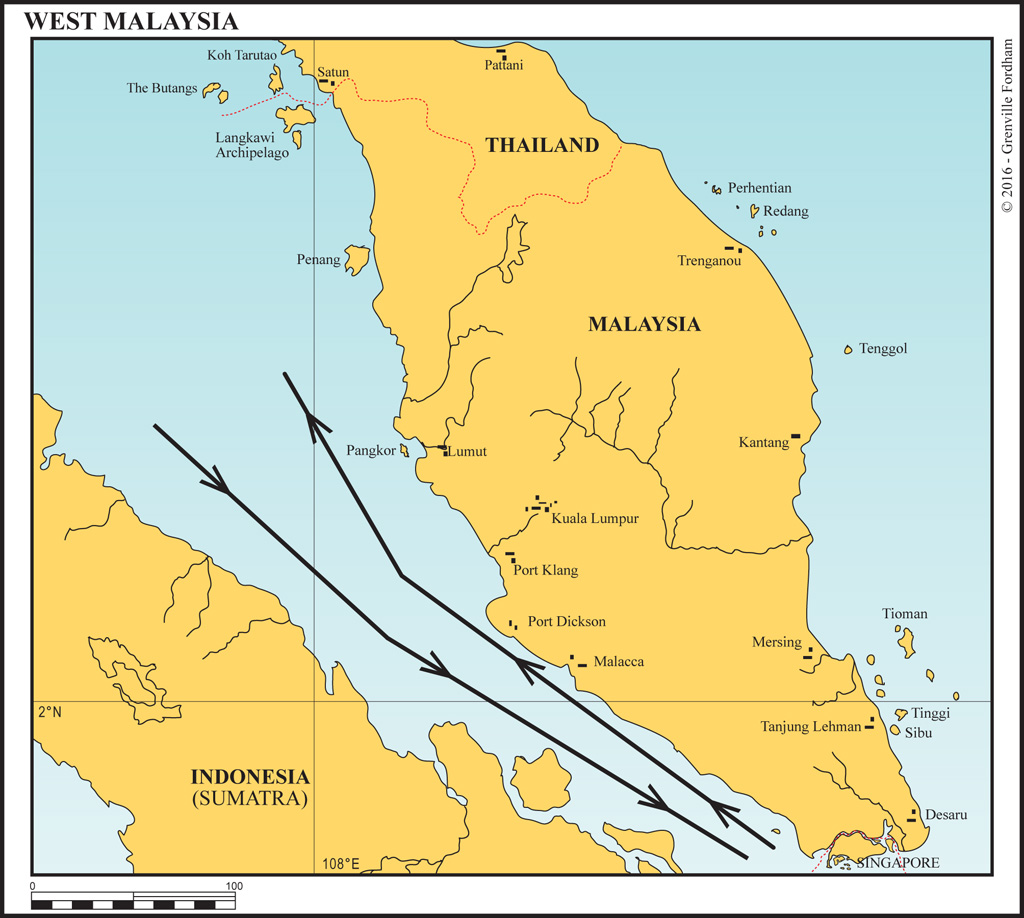 Peninsula Malaysia (or West Malaysia) runs from Singapore to the thai border with approximately 400 miles of coastline forming the eastern boundary of the famous Malacca Straits. On the Gulf of thailand coast, the distance to the border is slightly less. across the South China Sea, east Malaysia comprises the two states of Sarawak and Sabah, which lie on the northwestern side of the island of Borneo (Kalimantan).
The country is multicultural with approximately 60 percent Malay, 30 percent Chinese and 10 percent indian population. Formerly a British colony, it is now an independent nation with conservative tolerant islam as the predominant faith.
There are two seasons corresponding to the northeast and southwest monsoon, with May to october being the wetter season. Winds in the Malacca Straits are often fickle and strongly affected by the local landmasses of the Malay Peninsula and Sumatra.
Of short duration, but sometimes quite strong, squalls called 'Sumatras' are frequent. thunderstorms are common and insurance companies often have to deal with lightning strike claims.
There are good road, rail and air links between all the coastal towns as well as Kuala lumpur's two major international airports, Klia1 and Klia2. international ferry services link Singapore, indonesia and Johor in the south and at the northernmost Malaysian island of langkawi, ferries run to thailand at Koh lipe and Satun.
In recent years thick smoke haze from peat forest fires in Sumatra has sometimes limited visibility in the Malacca Straits.
Anchorages in Malaysia
Below, we list the main anchorage locations for Malaysia that are featured in the book – together with one sample anchorage. For a complete list of all 600+ anchorage locations, go to Southeast Asia Pilot index