Vietnam
Apart from the Hong Kong to Nha Trang Race and a few intrepid cruisers, there has been very little activity for private yachts in Vietnam, although several superyachts have been able to explore Vietnam waters in the last few years − in the opposite season to Phuket.
The country opened its waters up to cruising yachts and commercial charter activity in 2006 with the establishment of a Sunsail base in Nha Trang. However, the operation was suspended in 2009 due to local difficulties.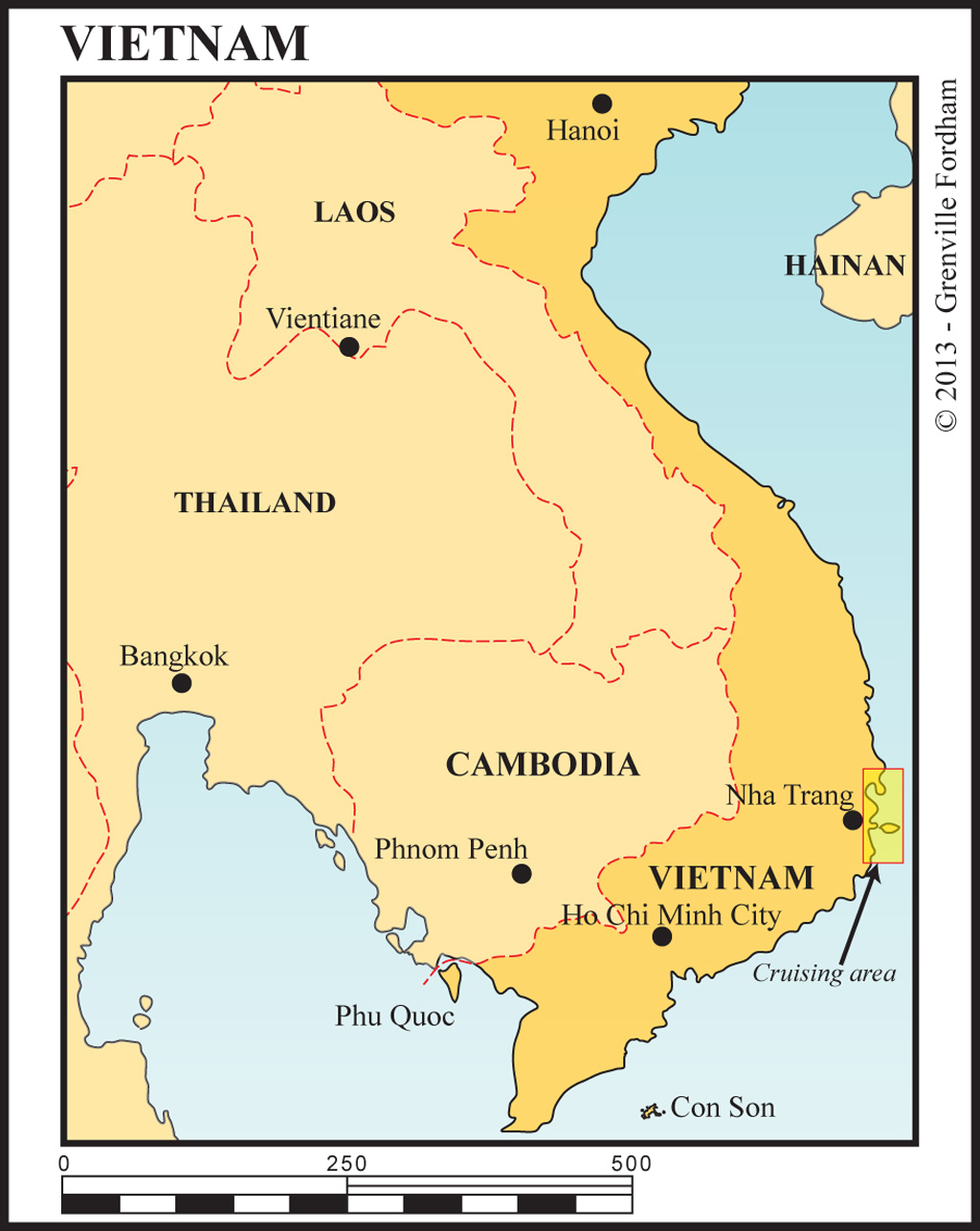 One problem of cruising in Vietnam is that boats must check in and out of each port (sometimes even within the same province!) adding significantly to the costs, usually having had to give an advanced itinerary as well.
There are no separate regulations for pleasure boats, nor even recognition of their existence. Instead, Commercial Shipping Regulations apply, which also means the regulatory necessity for a Commercial Shipping Agent. Some small yachts have managed to get in and out on their own but the Internet is strewn with their tales of "hassles & woe" and the inability to go to the more inaccessible places of greater interest, such as Van Phong Bay, 31 nautical miles north of Nha Trang, an anchorage of great beauty, without parallel in Southeast Asia.
Van Phong Bay is populated by many small islands and has a massive sand dune along its northeastern side. Hidden away here is Whale Island, an eco-friendly resort that has done much to re-grow coral destroyed by dynamite fishing. In the past, yachts have based themselves here for weeks to take advantage of the excellent nearby dive sites, perfect protection in all weather and wonderful sailing conditions.
Khanh Hoa Province's 60-mile coastline encompasses 70 islands. With constant 8-15 knot afternoon breezes, clear calm waters and friendly locals, it has been a big hit with the yacht crews and guests on boats of all sizes.
Nha Trang is Vietnam's premier beach resort town and its location and geography give clear skies and good weather between May and September. The town has many hotels and restaurants ranging from the basic to luxurious − and provisioning here is easy.
Within the cruising area there are several resorts. Seafood can be bought or bartered for at one of the hundreds of fish farms. The islands south/southeast of Nha Trang offer dozens of protected anchorages for any season and the diving in the Hon Mun marine park area is equal to the best in Asia.
It is still early days for marine tourism in Vietnam and entry procedures can be time-consuming, if not overly expensive. The authorities do place restrictions on boat movements but are loosening up slowly − and local pilots are no longer required on foreign-flagged yachts full time.
Former superyacht manager, Allan Goodman, is based in Nha Trang and is the best contact for any yacht wishing to cruise these waters. Big yachts have cruised from Ha Long Bay, near the Chinese border, to Phu Quoc Island (the former property of Cambodia) in the Thai Gulf with the assistance of his company, Thien Nhan Tour & Trading Co. Ltd.
Allan has been instrumental in encouraging a more open-minded approach towards visiting yachts by the Peoples' Committees and local military officials. He can arrange all the necessary clearances, provide visas on arrival and, more importantly, fuel bunkering for foreign-flagged yachts. Small quantities of fuel do still remain tricky, though, in the smaller ports owing to the regulation that calls for a special licence to supply any foreign-flagged vessel, making the fuel a bit expensive when small quantities are called for. There are, however, enterprising locals to find another solution for those of an adventurous nature. In general, the 'Change and Renewal Principle' (Doi Moi) has brought numerous changes in attitude and outlook. The overall willingness of the government and people to embrace new business opportunities bodes well for the future of the country.
A marina is hopefully to be developed further north at Da Nang and with this comes an expectation that soon the 300-mile stretch of coastline between Nha Trang and Da Nang will be open to cruising. There are 11 separate, safe anchorages on that stretch of coast.
For more information and assistance, email Allan at:
info@yachtagentvietnam.com or visit his superyacht agency website: www.yachtagentvietnam.com
Hon Lao (Monkey Island)
12°22.16N, 109°12.74E
Hon Lao is close to the mainland and is famous for its 1,000 or so resident monkeys that are accustomed to food handouts from visitors. Bear in mind that these are wild animals and that monkey bites are a potential source of rabies. There are also monkey, elephant and dog shows, as well as ostrich rides, all best avoided for obvious reasons.
There is plenty to see and do ashore, including paintball games, kayaking or just relaxing on the beaches.
Anchor on the west side of this small island in 2-4 metres to shelter from the southeasterly swell. Best to head toward the large green Chinese Pagoda on the shore, which will lead you away from low ground immediately west of the island.
Anchorages in Vietnam
Below, we list the main anchorage locations for Vietnam that are featured in the book – together with one sample anchorage. For a complete list of all 600+ anchorage locations, go to Southeast Asia Pilot index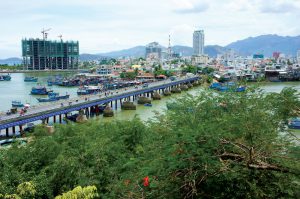 Photo by Xuanhuongho/shutterstock.com
Nha Trang in Khanh Hoa Province is a major port on the east coast of Vietnam. The town itself is considered Vietnam's most charming, being in the old French colonial heartland...
Read more...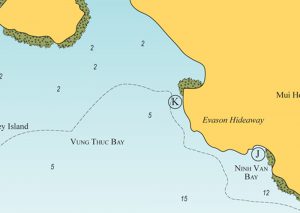 This large bay on the mainland is mostly shallow. Our only recommended anchorages are at the mouth of the bay or on the small island further south
Read more...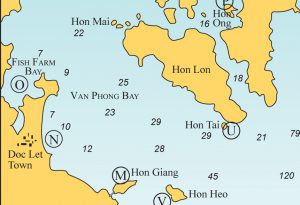 To the north is the famous and unbelievable all-year playground of Van Phong Bay. A large, deep inland-sea area protected by two outer islands and the 17 km sand dune, with many channels and inlets to explore
Read more...