Peninsular Malaysia, West Coast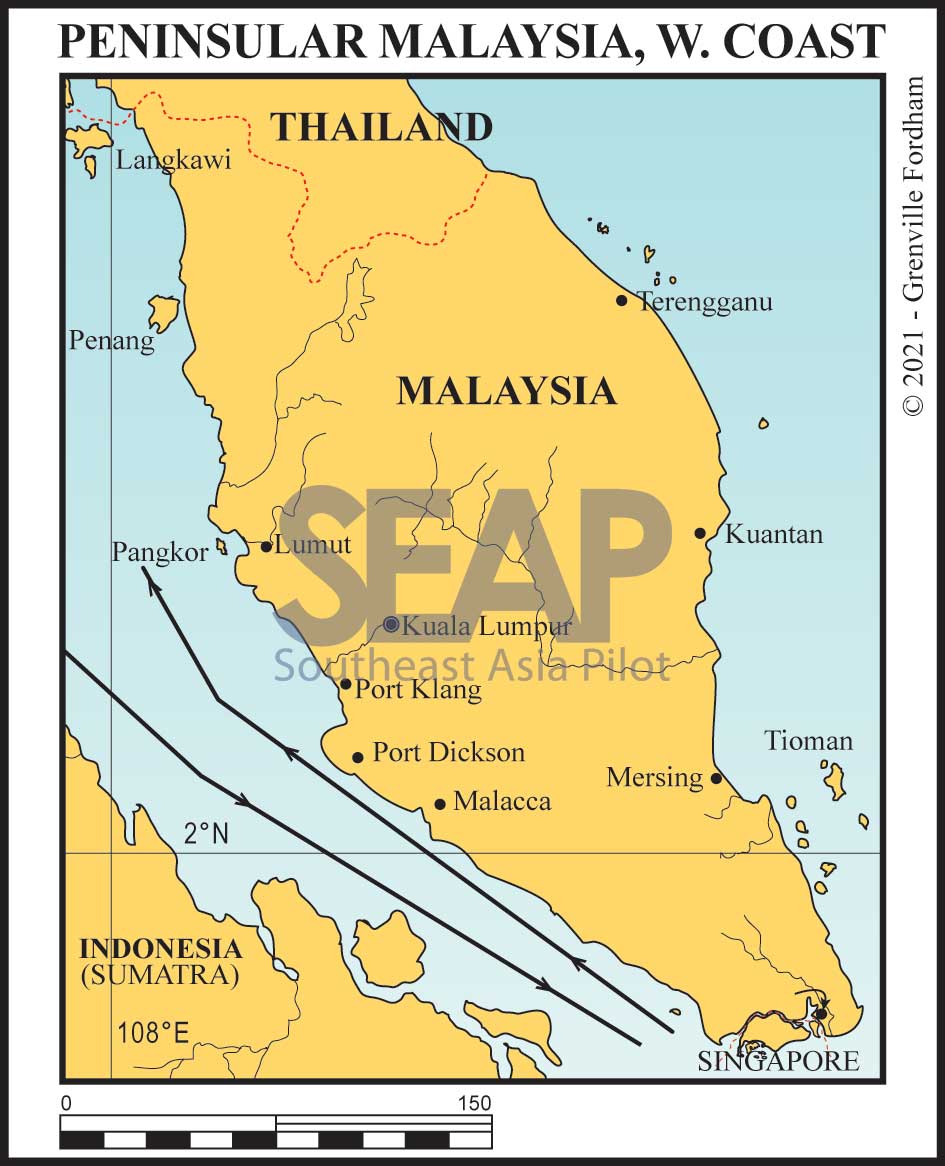 The Malacca Straits
(Selat Malaka)
The Malacca Straits is one of the most important shipping lanes in the world. The southern entrance starts just north of Singapore and connects the Pacific and Indian Oceans. Over 100,000 ships trading almost half the world's seaborne trade pass through this narrow 450-mile thoroughfare every year. With so much commercial traffic, best to stay well clear of the Traffic Separation Scheme (TSS), strictly adhere to COLREGS and keep a proper watch day and night.
Navigation is not difficult with only a few shallow areas, which are well buoyed and lit. Southeast of the TSS watch out for floating debris, numerous fishing buoys, bamboo structures and gill nets on the shallower banks. At night floating nets are lit with flashing red strobes so maintain watch and the ability to manoeuvre quickly. Once a gill net is tangled up around a prop or rudder, complete removal sometimes means going overboard with a sharp knife.
Read more
Anchorages in Peninsular Malaysia, West Coast
>>> Click here for a complete list of anchorages in Southeast Asia Pilot.