Muar to Malacca (Melaka)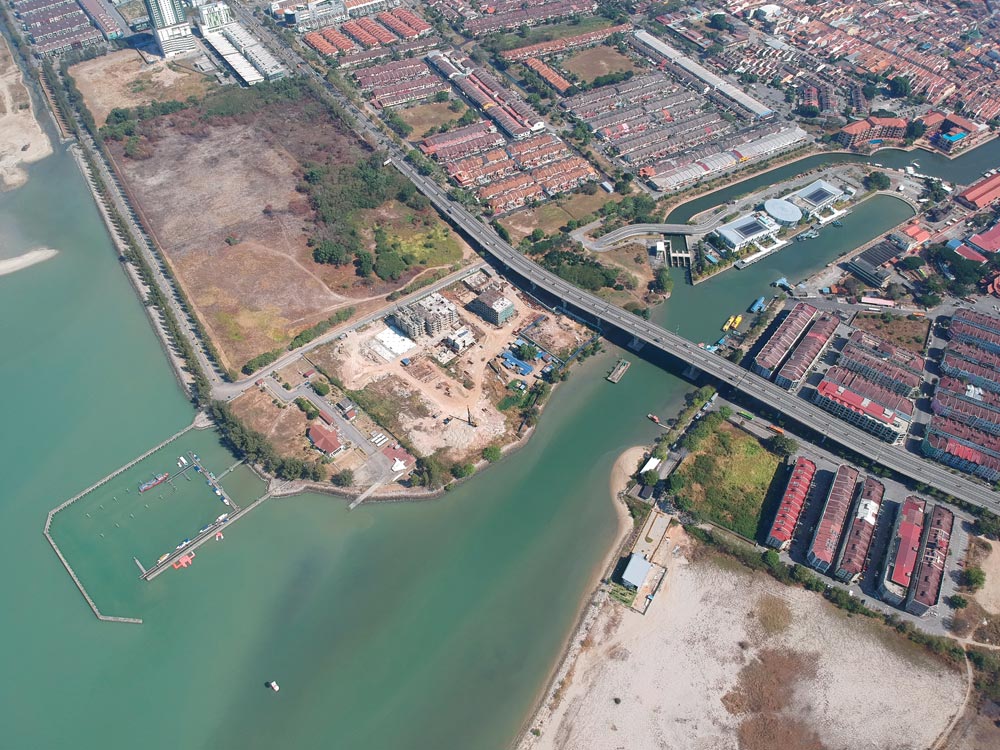 Malaysian Government Marina Projects
Early in the 2000s, the original Mahitir government decided to support the development of Malaysia as a world-class cruising destination, whilst promoting the joys of recreational yachting to local populations.
A handful of marinas would be constructed at the best locations countrywide, complete with quality onshore facilities. All would be designed, built, managed, maintained and operated by the respective states' Jabatuan Luat (Maritime Departments). Many hundreds of million ringgit and 20 years later, only four government-run marinas could be said to be properly open, maintained and operating successfully.
Read more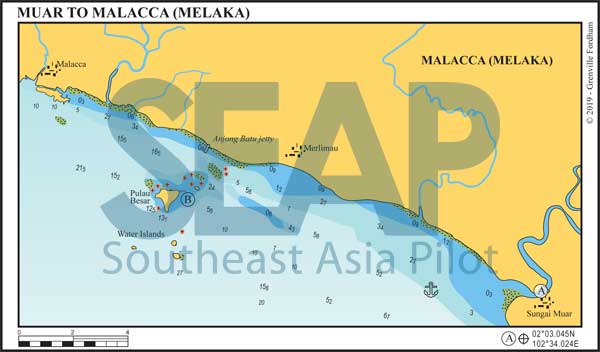 ---
>>> Click here for a complete list of anchorages in Southeast Asia Pilot.
SUNGAI MUAR – MUAR RIVER
80 miles from Singapore
SUNGAI MUAR – MUAR RIVER 2°3.045N, 102°34.024E
Shoal draft vessels (under 2.5 metres) can easily find shelter up the wide river near the bridge at anchorage 'A' in all conditions. Alternative anchorage for deeper keelboats is best 1.3NM miles outside the river mouth, close to the port and starboard lateral marks, at 2°03.335N, 102° 31.086E in 3-4 metres.
Read more
PULAU BESAR – WATER ISLANDS GROUP
95 miles from Singapore
PULAU BESAR – WATER ISLANDS GROUP 2°06.853N, 102°20.210E
This small group of islands known as the Water Islands Group lies seven miles south of Malacca River and 3 miles west of Anjung Batu Jetty where regular ferries run. Anchor off the long concrete jetty on the northeast of the main island Pulau Besar on sand in 2-3 metres. Keep east of the shallow reef and west of the drying rocks off the small island.
Deeper drafts can anchor in 4-6 metres on sand further south at 2°06.111N, 102°20.520E. New power lines with an unknown mast clearance are reported between the islands and the mainland.
Read more
See also: