Port Klang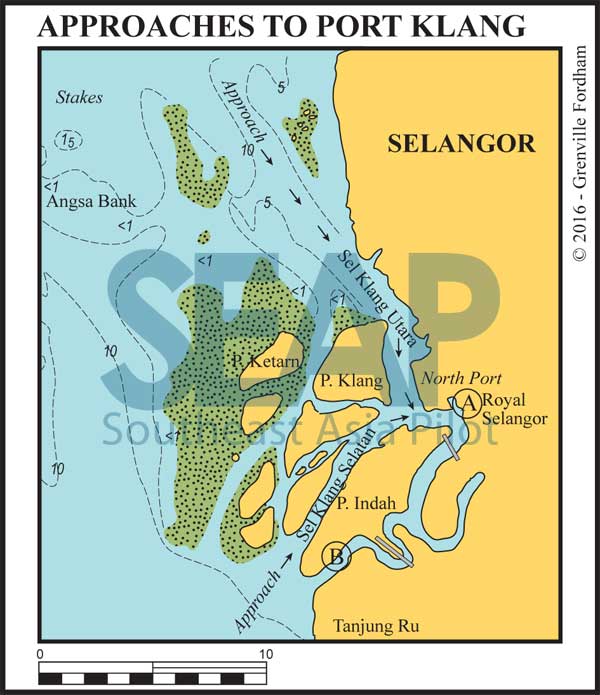 Port Klang is tucked into the shelter created by Pulau Klang with main cargo docks north of the river entrance. A busy port, it's the main cargo terminal for Kuala Lumpur 40 miles inland.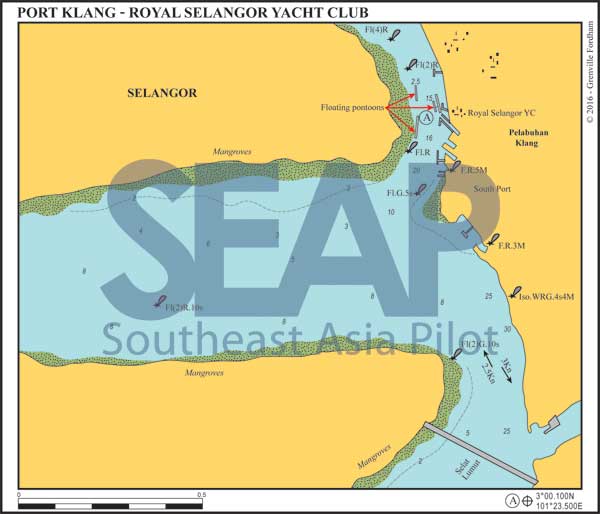 ROYAL SELANGOR YACHT CLUB
180 miles from Singapore
PORT KLANG – ROYAL SELANGOR YACHT CLUB 3°00.314N, 101°23.374E
Approach the Royal Selangor Yacht Club from either the southern Selang Klang Selatran or the northern Selang Klang Utara channels. Both are deep and well buoyed for ships. From the west at Cardinal buoy "TAIL" at 3°0.406N, 101°21.219E, steer port to a Red lateral buoy "S.AGAS" at 2°59.759N, 101°22.536E then head for the Red lateral buoy "SK1" at 3°0.179N, 101°23.302E.
Read more
Click to view Malaysia photo gallery.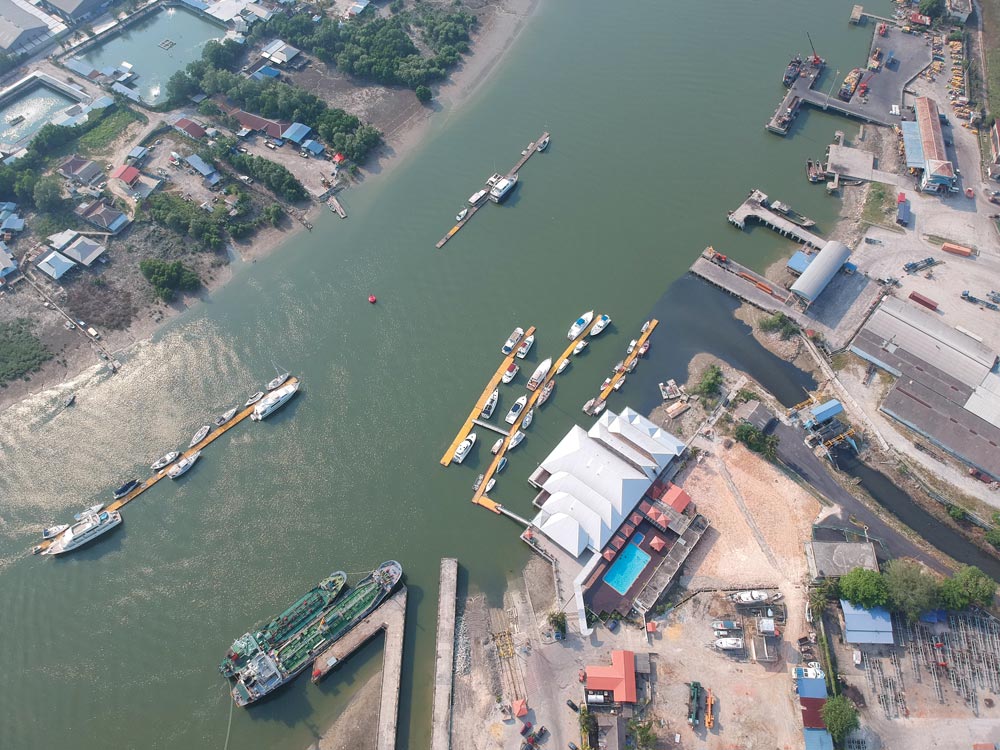 MARINA PULAU INDAH
175 miles from Singapore
MARINA PULAU INDAH. 2°54.504N, 101°18.860E
This marina has 120 berths in the calm waterway behind Pulau Indah. It was one of many marinas built by the government to promote recreational yachting. Long abandoned since inception, it has recently become home to the Peninsular Sailing Club Selangor.
Built and managed by the Marine Department, security guards allow visiting yachts to berth inside free of charge for a few days, but will jot down all your details.
Read more
See also: