Malacca Town (Melaka)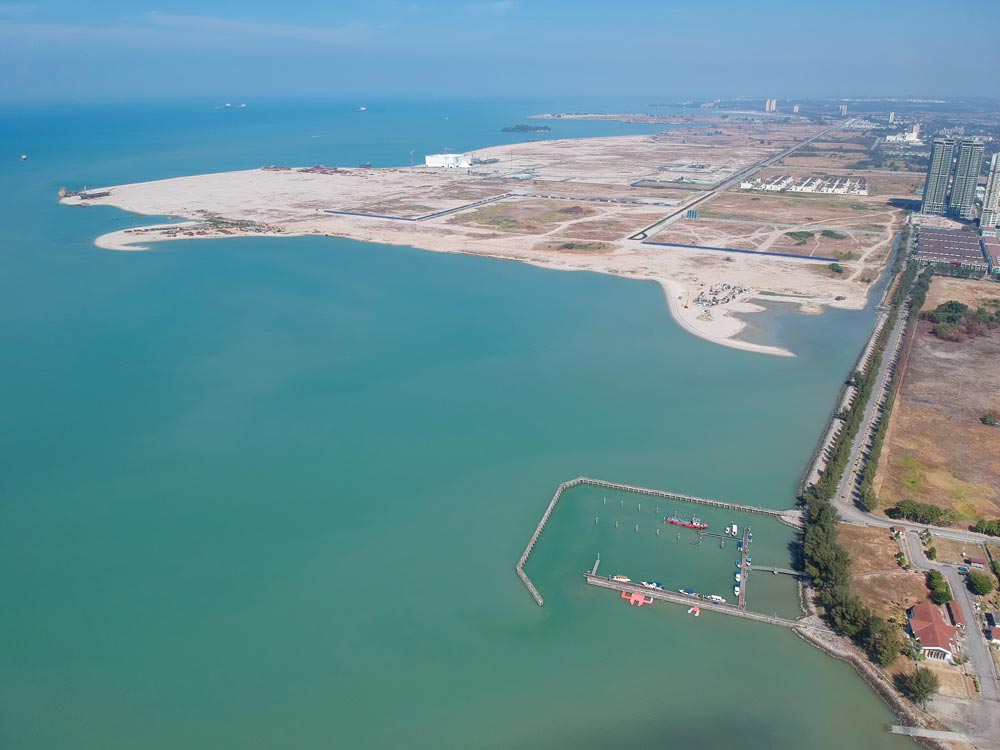 Due to its strategic location on the strait that bears its name, Malacca was a rich trading port long before it became colonised by a succession of invaders. The Portuguese, the Dutch and the British all held sway in this UNESCO world heritage city over the past centuries.
Today the wealth and trade are a thing of the past but the legacy architecture and history makes it a key player in Malaysia's tourism industry.
South of the river mouth, the massive offshore Melaka Gateway reclamation development project is well underway. The entire complex plans for a cruise ship terminal, marina, boardwalk, retail, real estate and hotel components all due for completion in several phases up to 2027.
Read more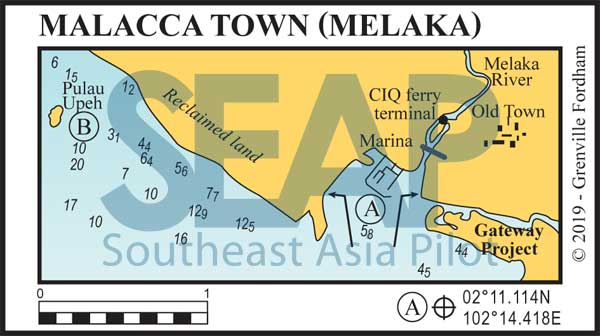 ---
>>> Click here for a complete list of anchorages in Southeast Asia Pilot.
MALACCA
100 miles from Singapore
MALACCA. 2°11.114N, 102°14.418E
Until the first phases of the Gateway Marina project open in late 2020 the safest place to anchor is still just outside the west wall of the government marina on mud in 4-6 metres.
The shoddily constructed seawall used to offer varied wave protection but recent north and south land reclamations are reported to have created a much calmer internal area. At the time of writing there was a dredged 2.5-3 metres inside and at the entrance.
Read more
PULAU UPEH
102 miles from Singapore
PULAU UPEH. 2°11.639N, 102°12.379E
Two miles north of the Malacca River entrance, only a half-mile offshore the new reclamation, is the tiny island of Pulau Upeh. Early Portuguese sailors also knew it as Des Pedra or 'place of stone'. Anchor 50 metres east of the Tenaga Nasional jetty on sand in 2-4 metres.
Ashore the small resort welcomes yachts and offers a pool, restaurant and water sports. There's an ancient freshwater well and several relics from WWII scattered around the island. Pulau Upeh is famous as the local WWF sanctuary for nesting hawksbills, one of the rare species of sea turtles in the region. Hundreds come on shore at night to make their nests on the main beach.
Directly opposite only a few hundred metres away on the reclamation site are fast-appearing new condo developments and the new 4-lane coastal road.
Click to view Malaysia photo gallery.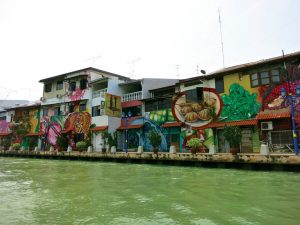 See also: