Langkawi Island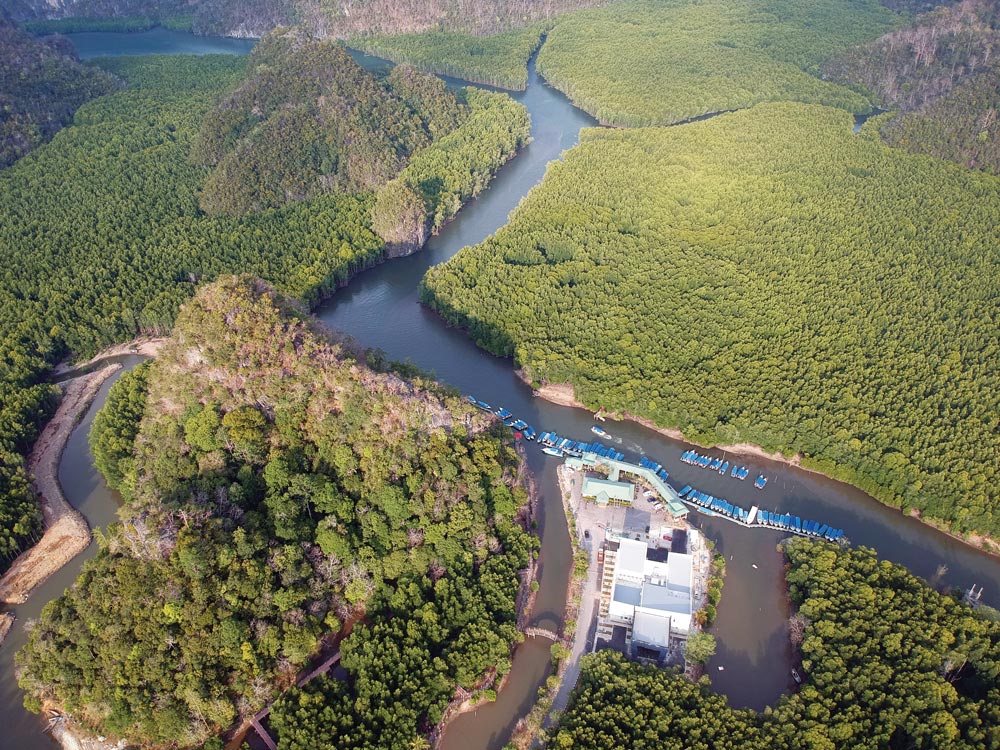 On the north-western shore of Peninsular Malaysia is the Langkawi archipelago made up of 99 islands, where all but two (Langkawi and Tuba) are uninhabited. Most of the mainly Muslim population of around 55,000 live on the big island, in and around Kuah town rimming Bass Harbour facing south.
Kuah is the main administrative stop for customs, immigration and harbour department clearances for cruising yachts crossing the Malaysian-Thai border, just three miles north of the island. The archipelago is lush with jungle and is a mixture of mountains, limestone karsts and granite boulders. It was granted exclusive Geopark status by UNESCO in 2007.
[read more]
Passenger ferries depart hourly from Kuah Pier for the mainland at Kuala Peris, Penang and the southernmost Thai port of Satun. The international airport has daily flights to Kuala Lumpur and regular flights to Had Yai and Singapore. At the time of writing Malindo Air had started providing flights to and from Phuket four times a week, although previous attempts to provide a service to Phuket have so far been unable to make it profitable.
The Langkawi group, with its 99 islands and large sheltered Bass Harbour, offers plenty of exceptionally protected anchorages in all wind and sea conditions. The holding is good in mud and sand and, in all but a few rare instances, is free of coral and rocks. Anchorages are usually close to shore; so long dinghy rides are not necessary.
The anchorages in the Bass Harbour area have murky water, with the islands to the south offering the clearest water for diving and snorkelling.
Pulau Langkawi has been a duty-free port since 1986 and, over the past decade, has developed into a major yachting centre. There are three functioning marinas and various other bases and haul out yards servicing cruising yacht needs.
Apart from the main island towns and beaches, the internal villages are conservative Islamic, so adopting an appropriate dress code accompanied by modest respectful demeanour is appreciated and valued.
[/read]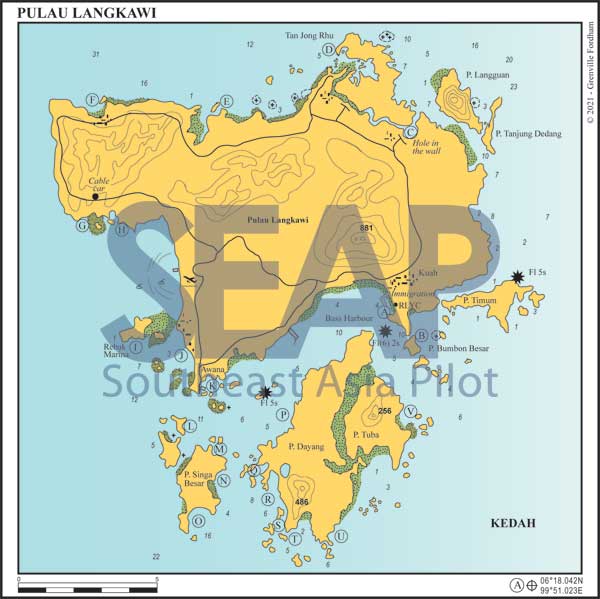 See also: