8th Parallel Region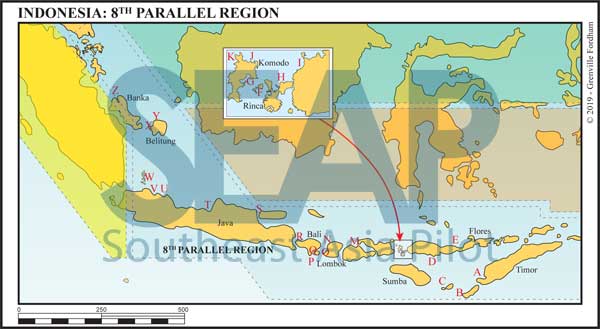 This route is the traditional journey from Australia in the east or Singapore to the north. En route are the Komodo Islands, famous for their dragons, and Bali, Hindu island of the Gods.
The sheer distances involved mean there are well over 300 available small yacht anchorages in and around these islands. We list only a few of our own sheltered favourites – and welcome new information and vital feedback from traveling yachts as we continue to update the best spots to stop on this journey.
Check out the anchorages in the 8th Parallel Region
>>> Click here for a complete list of anchorages in Southeast Asia Pilot.