Cambodia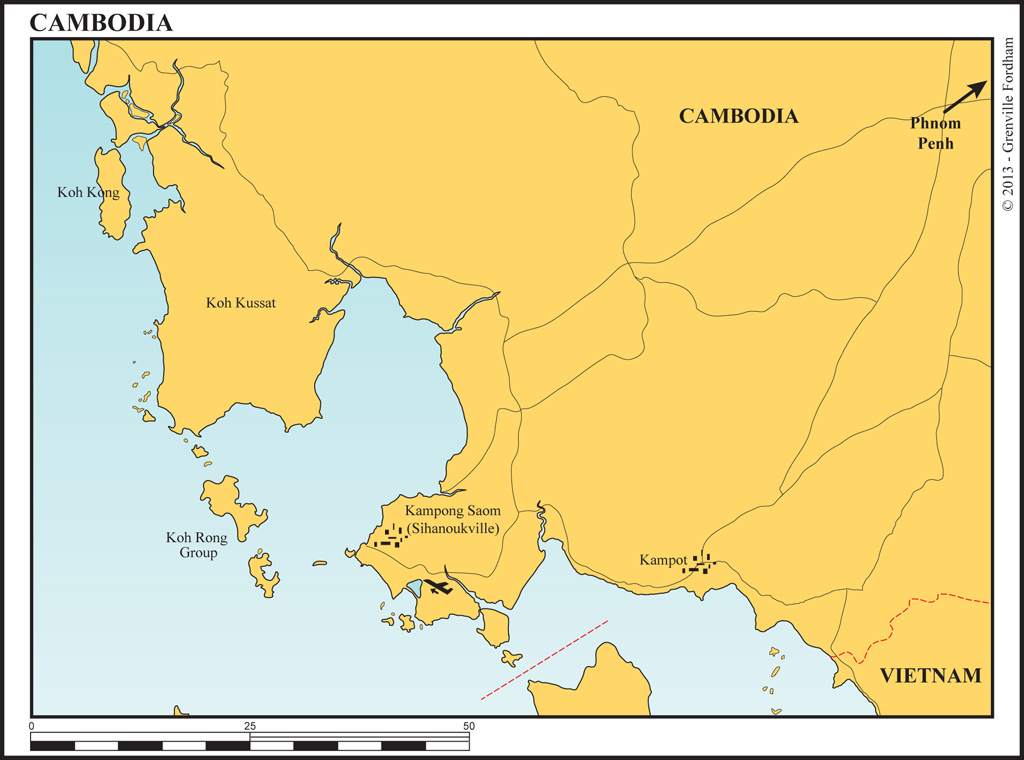 Nestled between Thailand and Vietnam in the east of the Gulf of Siam are the islands and short coastline of Cambodia.
Certainly one of Southeast Asia's best-kept secret cruising destinations, this pristine coastline and 32 islands are a bonus to yachts cruising through the region.
Mostly unpopulated silica sand beaches line the mainland and the offshore islands. Safe, accessible and relatively cheap, this country is ready to invest in coastal tourism in a massive way.
Sihanoukville International Airport serves flights to Hong Kong, Kunming and Singapore, as well as to Phnom Penh and Siem Reap.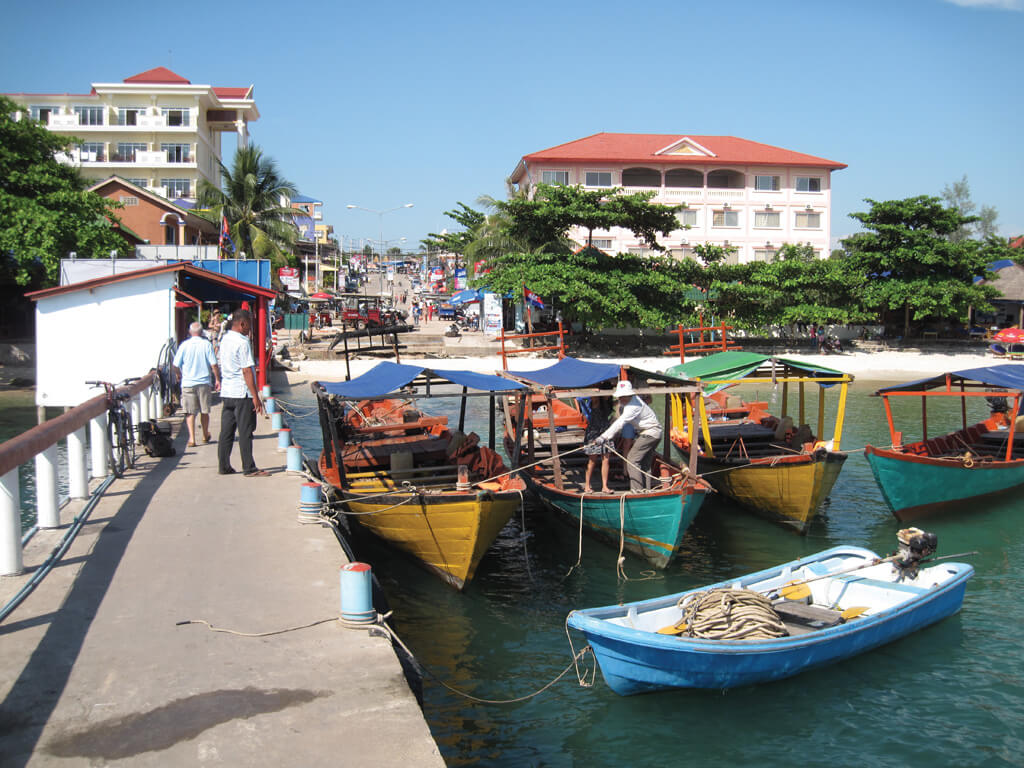 Anchorages in Cambodia
Below, we list the main anchorage locations for Cambodia that are featured in the book – together with one sample anchorage. For a complete list of all 600+ anchorage locations, go to Southeast Asia Pilot index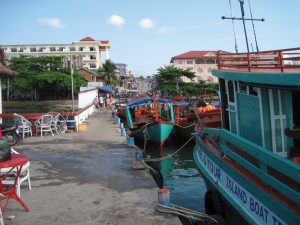 Photo by Bill O'Leary
The town of Sihanoukville is a city making ready for the predictable onslaught of tourists that the advent of international flights will bring. The provincial capital is sprawling over the top of Victory hill down into Kampong Saom commercial port to the north
Read more...
Photo by Bill O'Leary
Fifteen miles offshore are the dozen islands of the Koh Rong Group. Koh Rong is the second largest in the country behind Koh Kong at the Thai border. The main island has four small villages: Koh Tuich, Dam Dkeuw, Prek Svay and Soksan. There are more than 15 guesthouses
Read more...