Pattaya & The Eastern Gulf
Pattaya is 147 km southeast of Bangkok and faces the Gulf of Thailand. the only place of note between Bangkok and Pattaya is a small marina in a housing project in the Bang Pakong River.
The coast southeast from Pattaya to the Cambodian border has many relatively undeveloped islands, but for the moment there is only one really safe year-round haven for yachts along this coast, ocean Marina just south of Pattaya. There is also a good natural harbour at Sattahip, but this is used by the Royal Thai Navy and is out of bounds.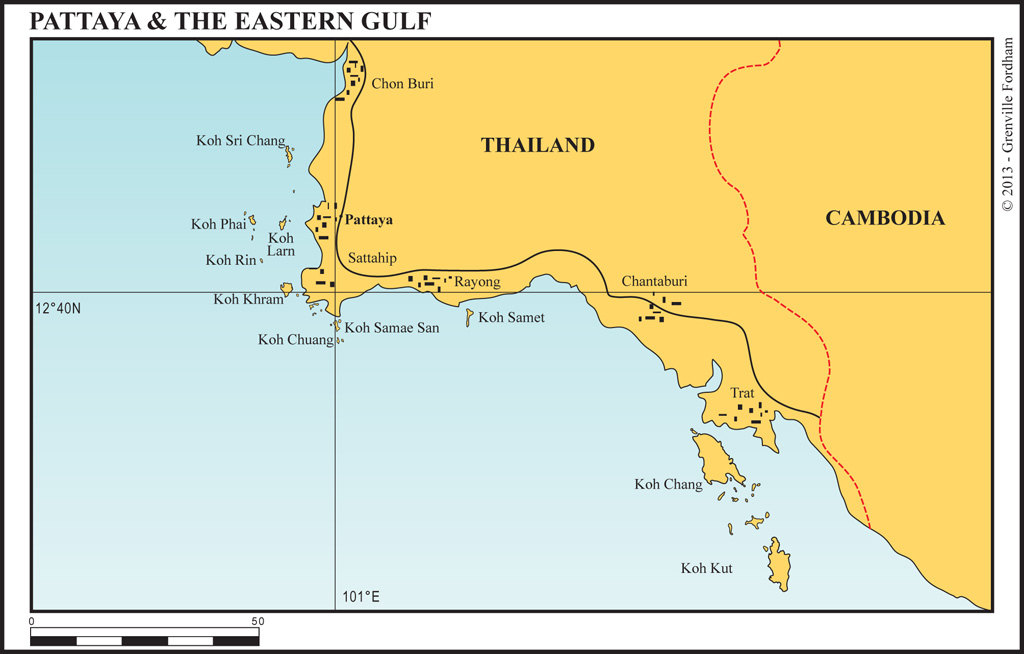 In recent years an increasing number of yachts and motor cruisers ply the coast, and Ocean Marina Yacht Club, which has increased its capacity, is active and organises many cruising flotillas to the islands to the south.
The voyage from Pattaya to Koh Kut near the Cambodian border will certainly not lead to crowded anchorages. This trip is well worth the effort, with lots of splendid unspoiled islands to visit.
Koh Chang Archipelago
Koh Chang National Park
Koh Chang national park, a group of more than 50 islands near the Cambodian border, is about 200 miles from Bangkok. It is famous for beautiful coral, waterfalls and peaceful beaches.
The biggest and northernmost island, Koh Chang (30 x 18 km), is the second largest in Thailand after Phuket and is the most developed of the archipelago. The highest point is Khao Jom Peasat at 744 metres above sea level. The only flat land fringes the ocean on a narrow strip so it is unlikely an airstrip will ever be built, giving it a good chance of escaping the haphazard development of other thai islands.
The waters surrounding the islands have a good variety of hard and soft corals. The group is bounded to the south by Koh Kut, which is close to the Cambodian border.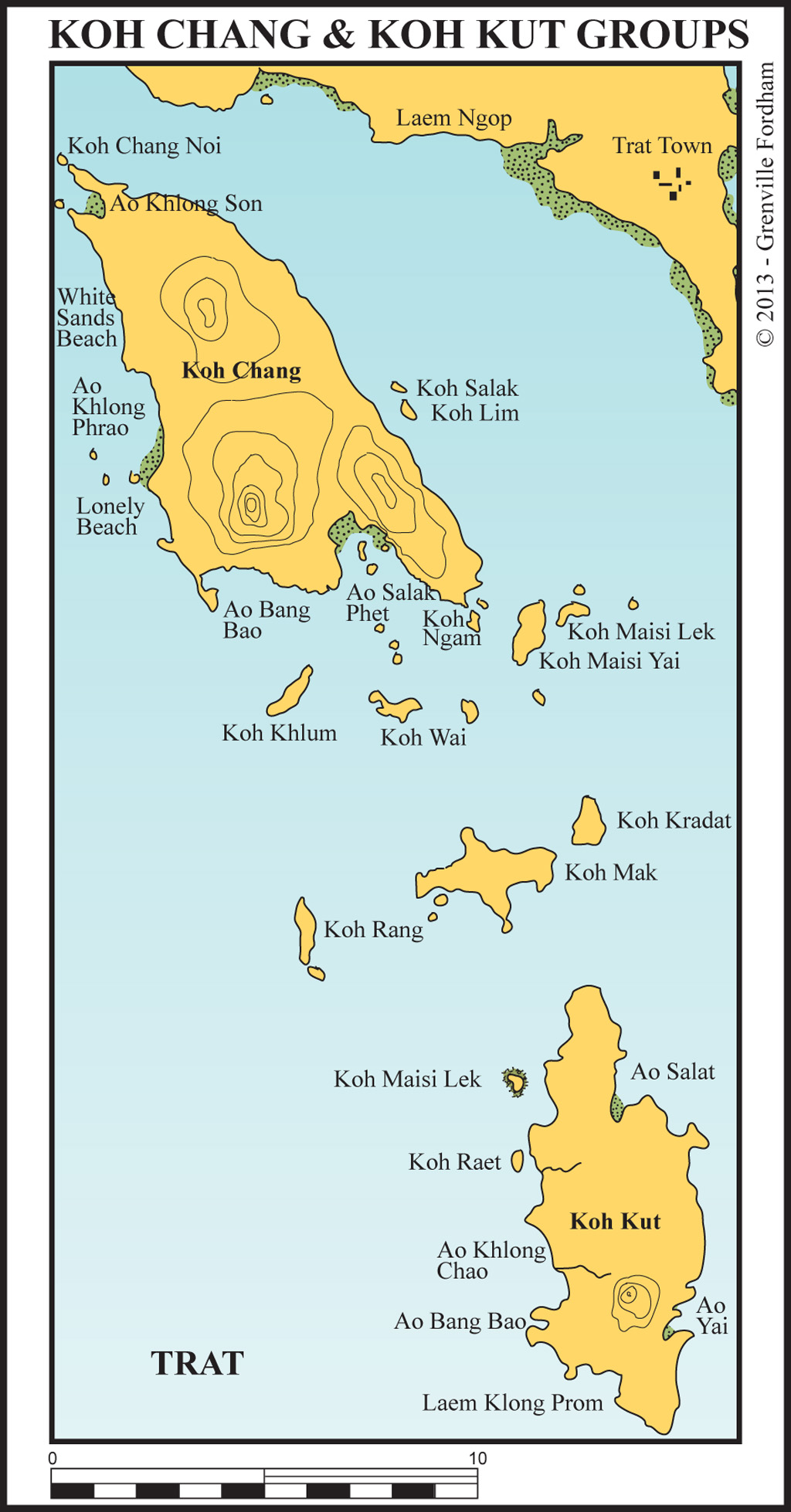 The nearest city is trat, served by an airport and highways to Bangkok. This is the capital of thailand's most southeastern province, adjoining the Cambodian border. The car ferry to Koh Chang, which operates from 7am to 7pm, leaves the mainland at Tammachat Pier and takes 30 minutes to reach ao Sapparot.
Koh Chang has long sandy beaches, mostly on the west coast, and is still covered with mountainous rain forest for more than 60 percent of its area.
Koh Mak, the major island between Koh Chang and Koh Kut is covered with coconut groves and has good beaches in its northwest and southwest facing bays.
If checking into thailand here, port and immigration clearance can be done at Leam Ngop pier, while customs clearance is done an hour's drive away on the road to Cambodia.