Peninsular Malaysia, East Coast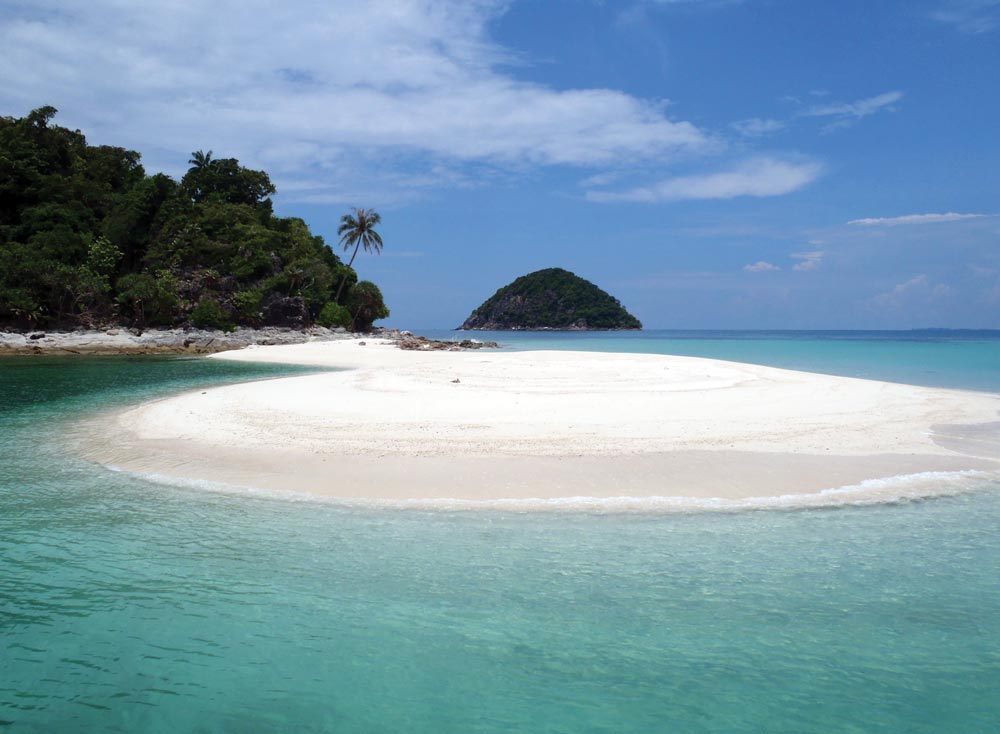 Yachts heading up the east coast of Peninsular Malaysia, or on to the Gulf of Thailand, may enter Malaysia at Tanjung Belungkor Ferry Terminal or Tanjung Pengelih at Pengerang. Both are tucked behind the reclaimed island of Pulau Tekong off Singapore's northeast corner. Opportunities to check in further up the Malaysian coast are located at Kuantan, Kuala Terengganu and Kota Bharu.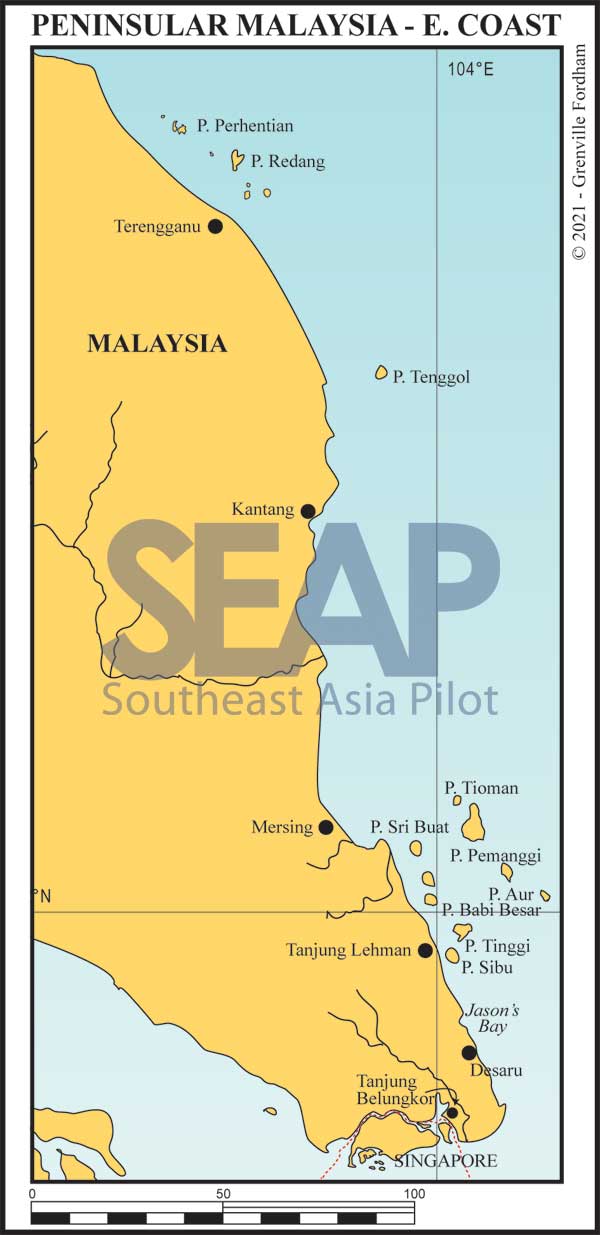 Just 30 miles from Singapore, on the southeast coast of Johor, lies the 3,800 acre Desaru Coast Integrated Resort Development. This government-linked mega-project has 17 km of oceanfront, Ernie Els club golf courses, the massive Adventure Water Park with a 4-metre high wave pool, Hard Rock Hotel, Westin Resort, Anantara Resort and a One and Only Resort. There is the River Walk Retail and Entertainment Boulevard and several other recreational and tourist offerings in Phase 1 of this project.
[read more]
In the middle of the Desaru Coast site, 10 miles north of Johor Peninsular Tanjung Penyusop south corner, is the small Desaru Coast Ferry Terminal due to open late in 2020. It will house full Customs, Immigration and Quarantine (CIQ) services for ferry passengers connecting to Tanah Merah in Singapore and possibly Bintang and Batam in Indonesia.
At the time of writing it is unknown if private yachts will be allowed access into the small ISPS-rated calm water basin. Further up the coast, 18 miles north of Jason's Bay (Sedili River), are the first islands of Pulau Sibu / Tinggi Marine Park, all south of the area gem of Pulau Tioman. There are plenty of nice calm anchorages around this southern group although the water clarity is better further north.
[/read]
Tioman is the largest island of the 64 in the Seri Buat group – with some beautiful beaches and a 1,000-metre mountain at its centre – and is close enough to Singapore to have developed a number of good quality resorts. This was the location for the old classic film 'South Pacific' and more recently 'King Kong II'.
The next section can be a schlep up the Malaysian coast. It's mostly uninviting, offering only small river ports.
Terengganu is the last CIQ opportunity on this coast to officially check out of Malaysia.
[read more]
The offshore island of note that offers a sometimes-calm mooring is Pulau Tenggol. Most yachts will head north up to Terengganu or the tourist islands of Redang and the Perhantians, which offer better overnight anchorages.
The only two marinas currently operating on the east coast at the time of writing are at Pulau Tioman and Terengganu.
Crossing into Thai waters, most yachts proceed directly to Koh Samui, a passage of about 280 miles. Yachts breaking the journey may check in at Pattani, a southern Thai fishing port, or Songkla. Neither offers proper marina facilities but provisions are available.
Yachts making the long trip to Samui without staying close to the coast should be aware of the many offshore rigs in the oil and gas fields in Malaysian and Thai waters. Brilliantly lit at night they cannot be missed, but are best left well clear.
[/read]
Anchorages in Peninsular Malaysia, East Coast
>>> Click here for a complete list of anchorages in Southeast Asia Pilot.