En route to Singapore
Convenient stop over anchorages for any transition passage to or from Singapore are Pulau Bangka and Pulau Belitung. These wonderful scenic little locations are in the middle of the Java Sea between Sumatra and Kalimantan.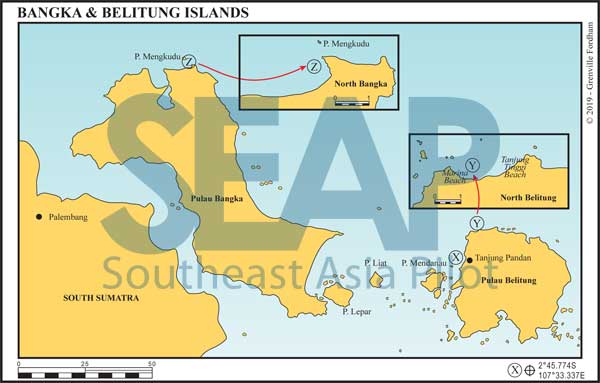 PULAU BELITUNG
220 miles from Batavia Marina
PULAU BELITUNG (TANJUNG PANDAN). 2°45.774S, 107°33.337E
Tanjung Pandan is a designated International CIQ port for checking boats in and out of Indonesia.
It's a wonderful sheltered little anchorage on the west coast of Belitung. Anchor southeast of the safe water mark in the bay north of Pulau Ularbulu in 15-20 metres in mud and silty sand.
For shore access best take your tender in adjacent to the anchorage and grab a 'Bemo' to town. The river and surrounds is very shallow and muddy.
PULAU BELITUNG NORTH
240 miles from Batavia Marina
PULAU BELITUNG NORTH. 2°33.072S, 107°41.273E
This quaint little anchorage is known as Marina Beach. Approach from the north heading to the centre of the bay itself. There are shallower draft anchorages off to starboard from the bay centre, but our recommended anchorage is to port being cautious of an inshore coral shoal. Anchor in 15-20 metres on a sand bottom. Beach access is to the southwest near the local jetty.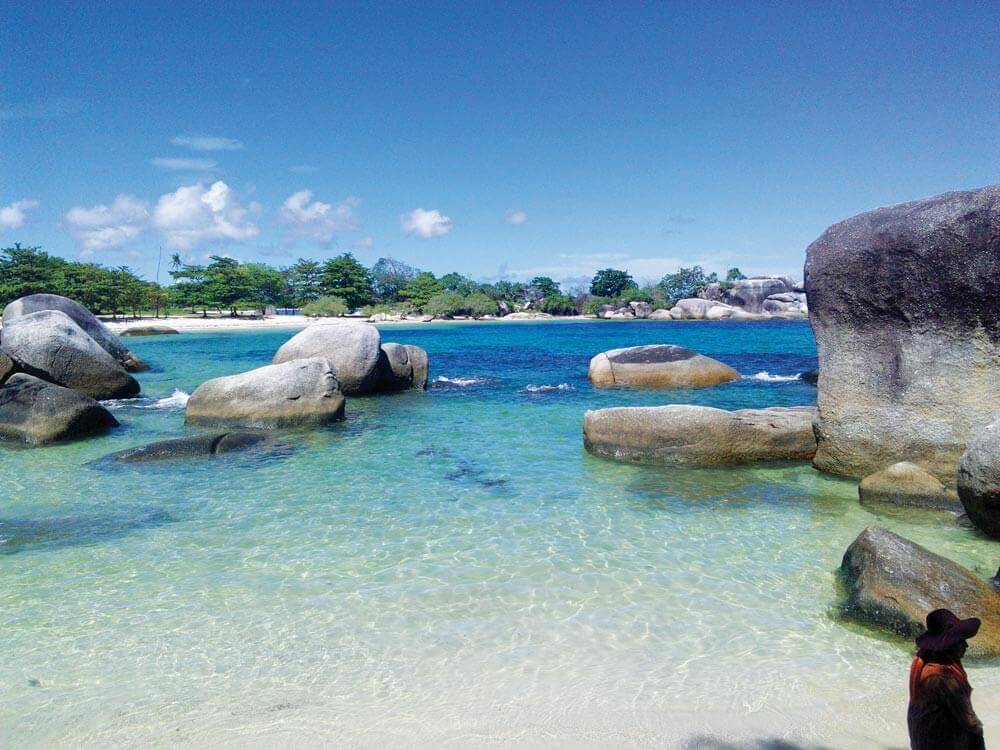 PULAU BANGKA NORTH
310 miles from Batavia Marina
PULAU BANGKA NORTH. 1° 30.101S, 105° 52E
Approach this anchorage from the northwest giving a wide berth of Pulau Mengkudu on port. There are shoals in and around both the island and the cape that are not yet well charted. Once inside the small cape, keeping it to port, ease into 10 metres to anchor on sand. Beach access is largely at high tide as the fringing reef is exposed at low tide.
See also: