Koh Rok Group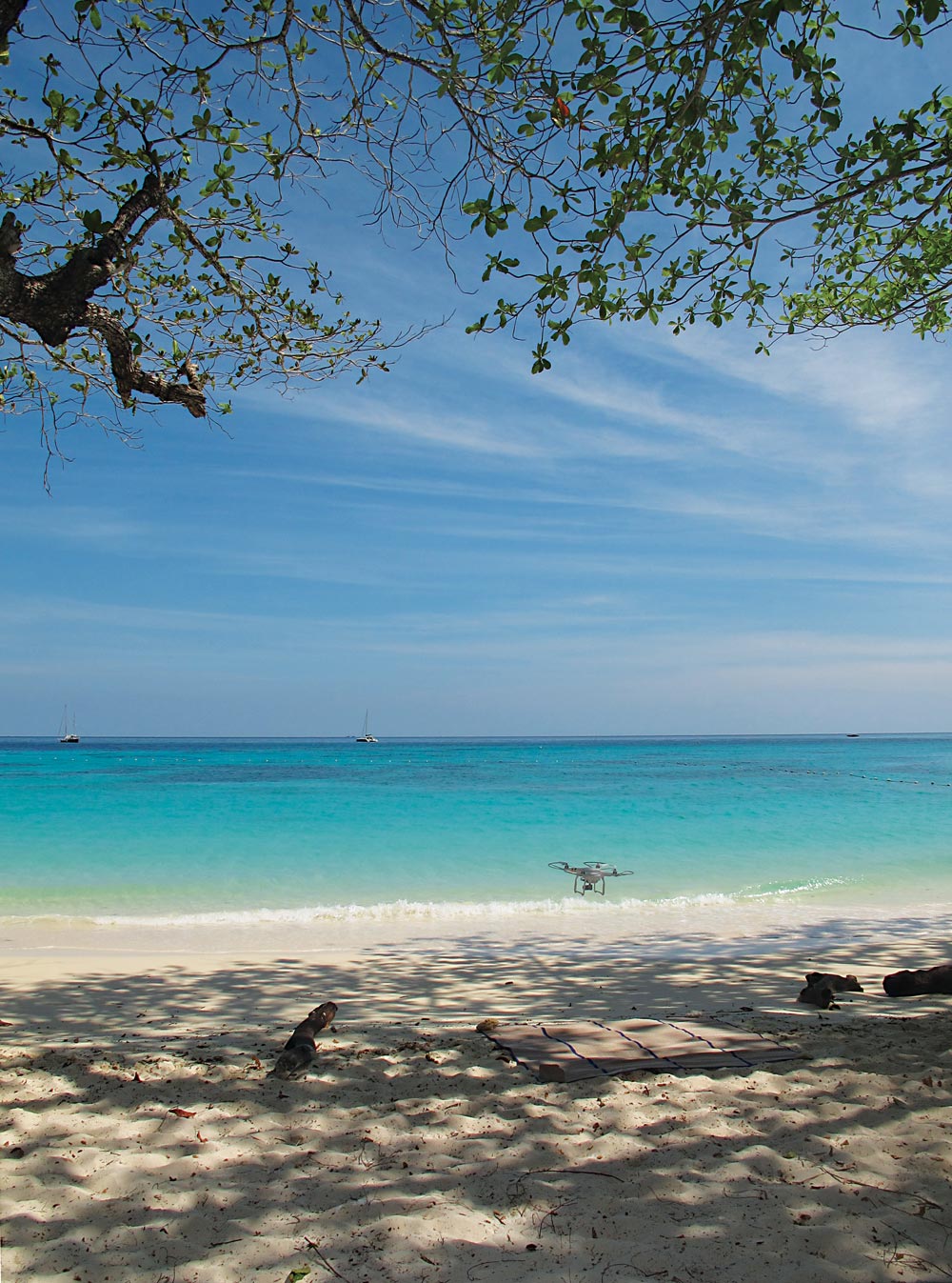 These islands were the location for filming of the French version of the popular Survivor series. They offer a semi-sheltered anchorage during both seasons.
Hin Daeng, a pinnacle rising out of 70 metres depth 12 miles west-southwest at 7°09.126N, 98°49.297E, is famous as a spectacular dive site.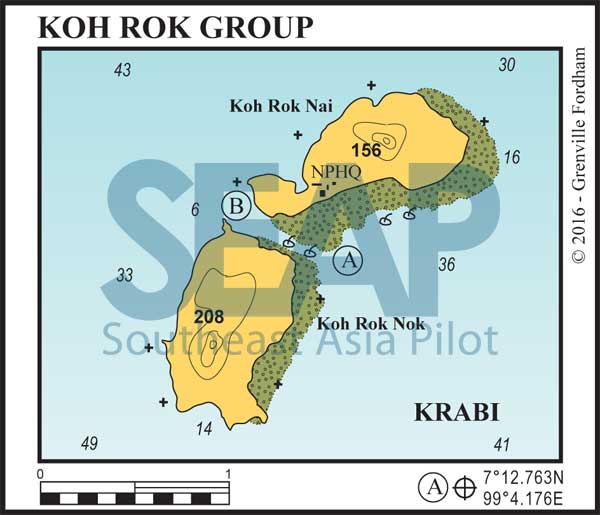 KOH ROK GROUP
56 miles from Ao Chalong
KOH ROK NOK & KOH ROK NAI. (A) 7°12.763N, 99°4.176E
Anchor in 12-15 metres in the eastern approach to the channel on the east side of Koh Rok Nok or in 3-6 metres on the north end, depending on the ground swell; anchorage (B) 7°12.989N, 99°3.617E is the most secure.
The channel is deeper (3 metres) closest to Koh Rok Nok and can be navigated with care and a good lookout. The Marine Department has recently laid 25 orange mooring buoys in the channel and around the islands. Some of these are in water too shallow for yachts so they should be inspected first.
[read more]
The white buoys off the fringing reef to the east of Koh Rok Nok are too shallow and flimsy, only suitable for speedboats and longtails. The water is clear with a sandy bottom and there's great snorkelling and diving around the islands.
There is now a long floating pontoon at the National Park Head Quarters (NPHQ) to accommodate the hundreds of day visitors arriving from Koh Phi Phi and Koh Lanta. During the day from 10am to 5pm the islands can get as busy as Ton Sai bay on Phi Phi! We recommend arriving in the late afternoon and staying overnight as the best way to experience Rok Nok.
At the head of NPHQ jetty on the south side of Koh Rok Nai is a small restaurant and camping ground. Barbeques are now prohibited on the beaches. A fee of 400 baht per person per day is levied so expect to be visited by the Marine Department speedboat to collect on arrival. On the north beach on Koh Rok Nok is an animist temple stacked with wooden phallic effigies created by local fishermen for good luck.
[/read]
Click to view Thailand photo gallery.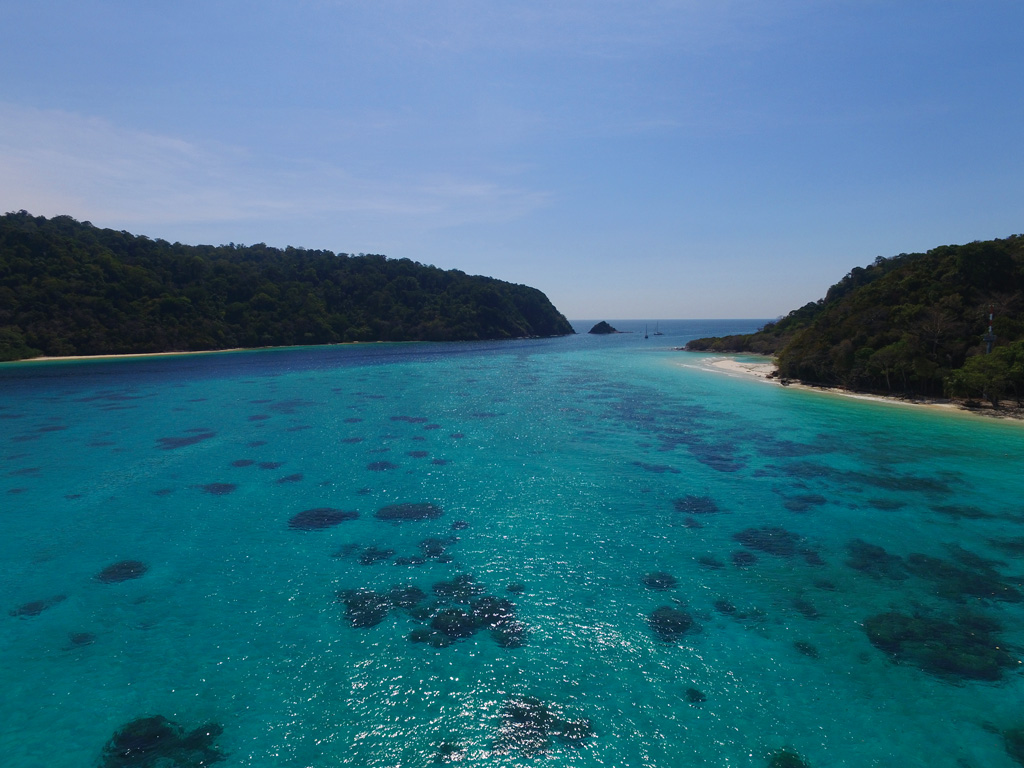 See also: