Koh Rok Group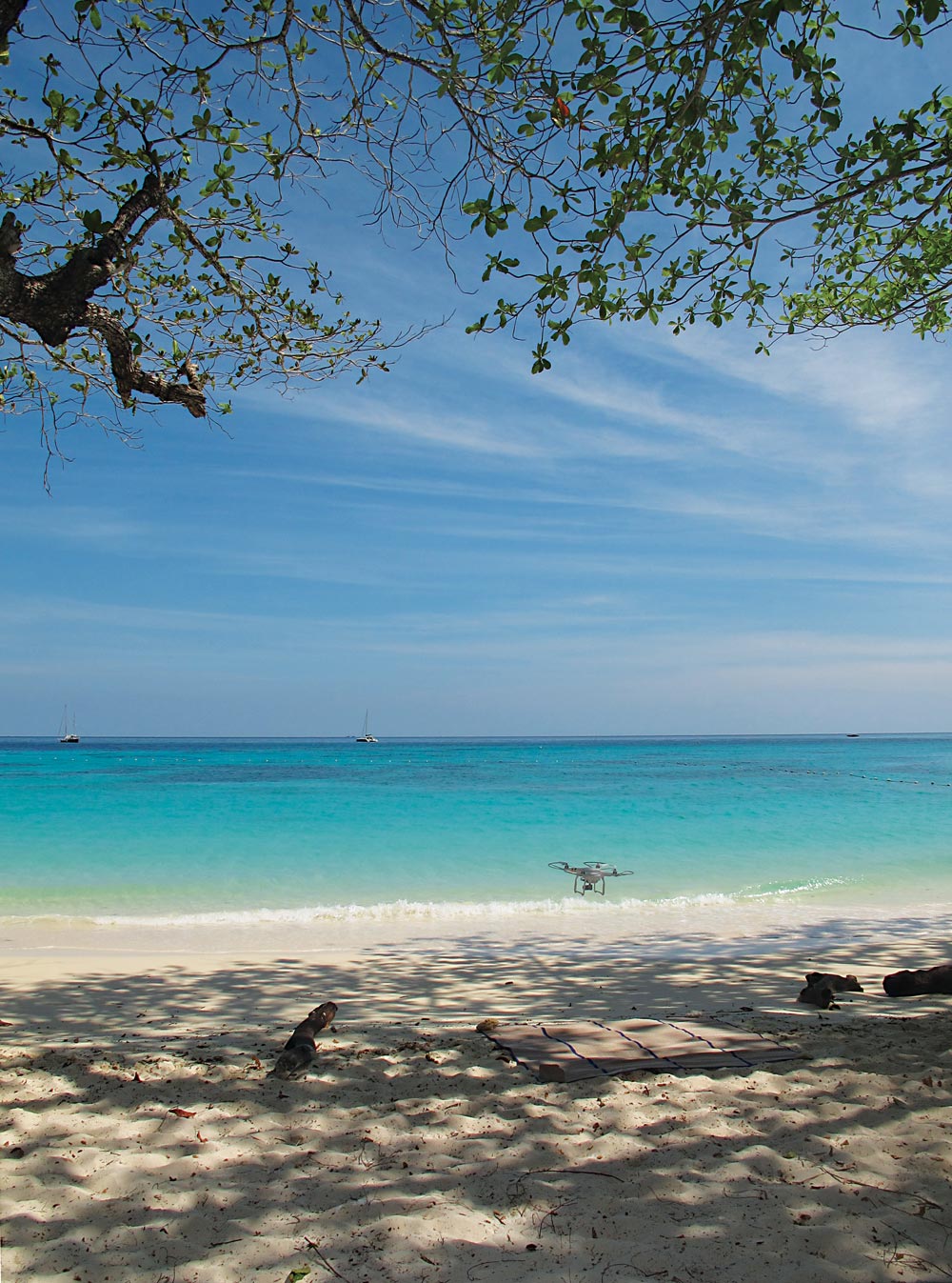 These islands were the location for filming of the French version of the popular Survivor series. They offer a semi-sheltered anchorage during both seasons.
Hin Daeng, a pinnacle rising out of 70 metres depth 12 miles west-southwest at 7°09.126N, 98°49.297E, is famous as a spectacular dive site.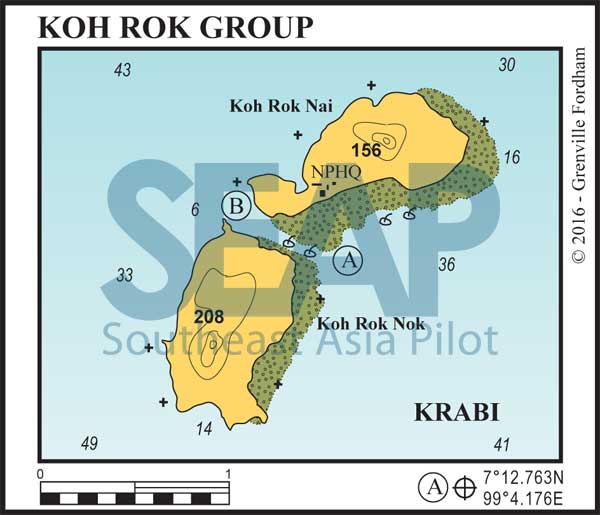 KOH ROK GROUP
56 miles from Ao Chalong
KOH ROK NOK & KOH ROK NAI. (A) 7°12.763N, 99°4.176E
Anchor in 12-15 metres in the eastern approach to the channel on the east side of Koh Rok Nok or in 3-6 metres on the north end, depending on the ground swell; anchorage (B) 7°12.989N, 99°3.617E is the most secure.
The channel is deeper (3 metres) closest to Koh Rok Nok and can be navigated with care and a good lookout. The Marine Department has recently laid 25 orange mooring buoys in the channel and around the islands. Some of these are in water too shallow for yachts so they should be inspected first.
Read more
Click to view Thailand photo gallery.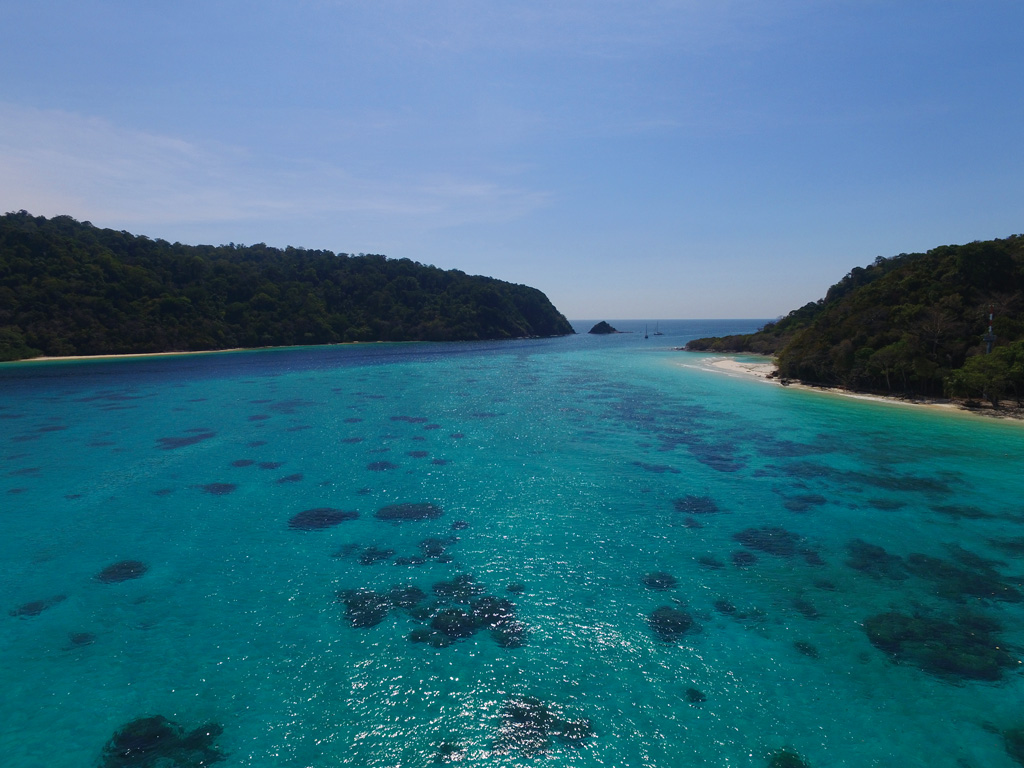 See also: