Approaches to Kantang (Trang River)
KANTANG. 7° 14.971N, 99° 28.645E
This is the harbour for Trang, a major southern provincial town which has grown rich mainly on rubber and other agricultural products.
This fishing port has an excellent shipyard, though decidedly ethnic and only for the hardier yachts. The approach is marked; the entrance is south of Tali Bong Island. Use Chart #336 or follow a large fishing boat into the estuary and harbour. Favour the west side, as it is well buoyed in the channel. In the river there is a fast-ferry jetty at Taaverlarp Fishing Co. This is more a work venue than a leisure destination.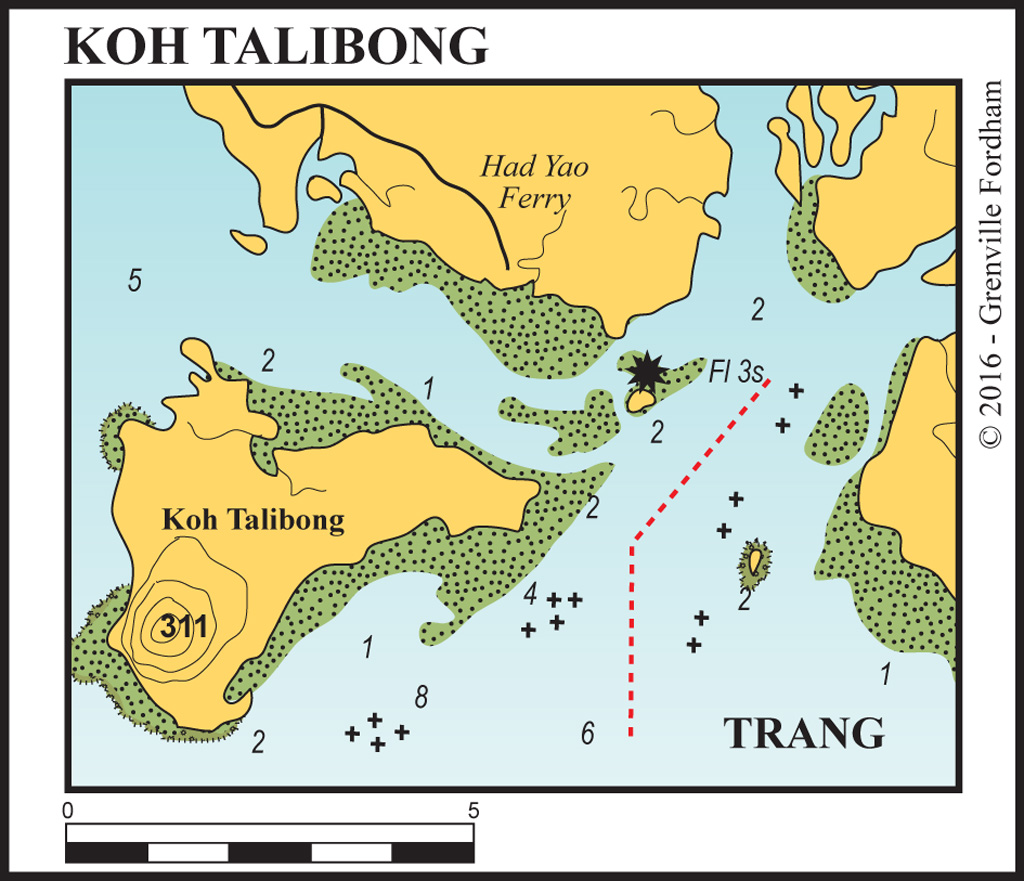 Koh Tali Bong has good anchorage all along its west coast, but beware of the reef extending at the southern end. On the mainland north of the island and facing south are picnic grounds and safe anchorage can be found in shallow water anywhere in the passage. This area is home to the Talibong Archipelago Wildlife Reserve because the sea channels are home to more than 40 rare dugongs that graze on the sea grass that flourishes in the north bay.
Using this passage to enter the river into Kantang from the west above Koh Tali Bong is possible with shallow draft boats at high tide. Do not attempt at night; lights from work barges can easily be confused with channel markers.
See also: