Koh Ha Yai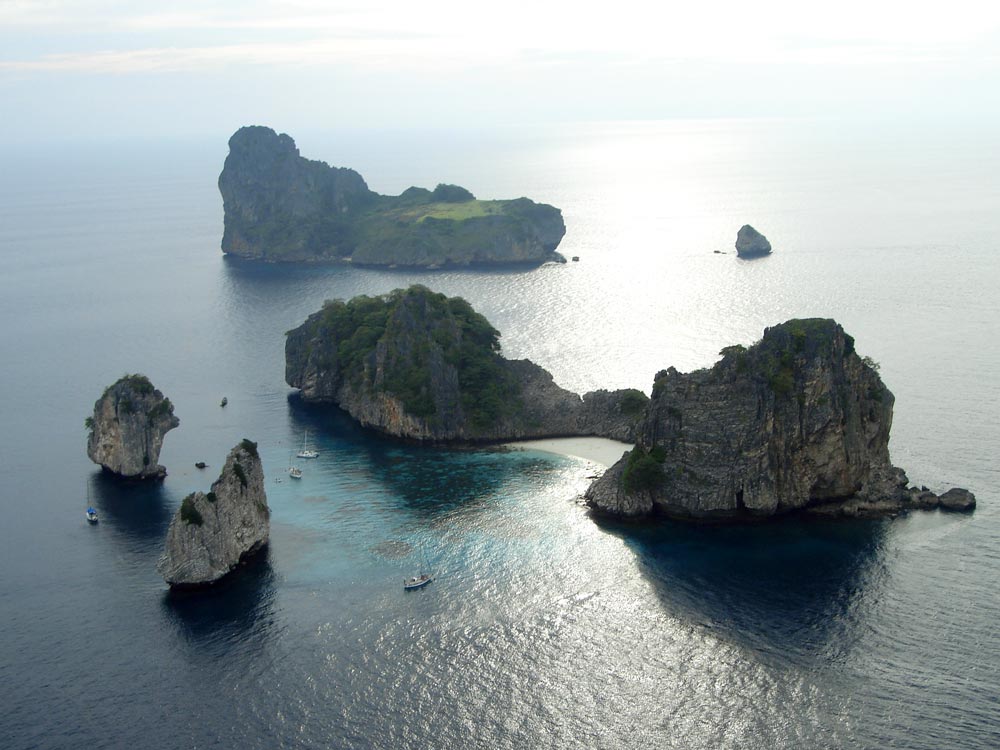 Koh Ha, ('Five Island'), is a group of small, interestingly-shaped limestone outcrops that poke up out of the sea between Koh Phi Phi and Koh Rok Nok.
It's well worth planning your voyage, whether heading north or south, to spend a few hours on a mooring at this spectacular location. The geology of these stacks is totally unique and the islands look like the work of a drunken bricklayer.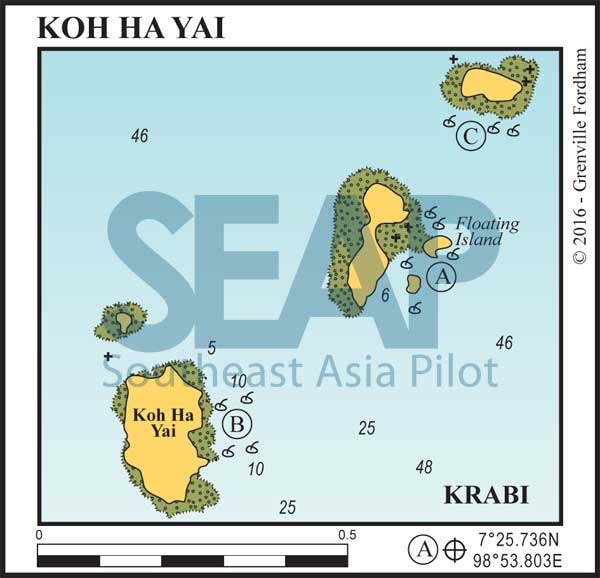 KOH HA YAI
40 miles from Ao Chalong
KOH HA YAI. (A) 7°25.736N, 98°53.803E
The west coast of Koh Ha Yai, the larger southern island, is one of the best dive sites in the area and, despite some damage from dynamite fishing, the coral in the shallow waters surrounding the smaller islets can be superb.
This little island group is in deep water and exposed, offering no real protection in either season.
Read more
Click to view Thailand photo gallery.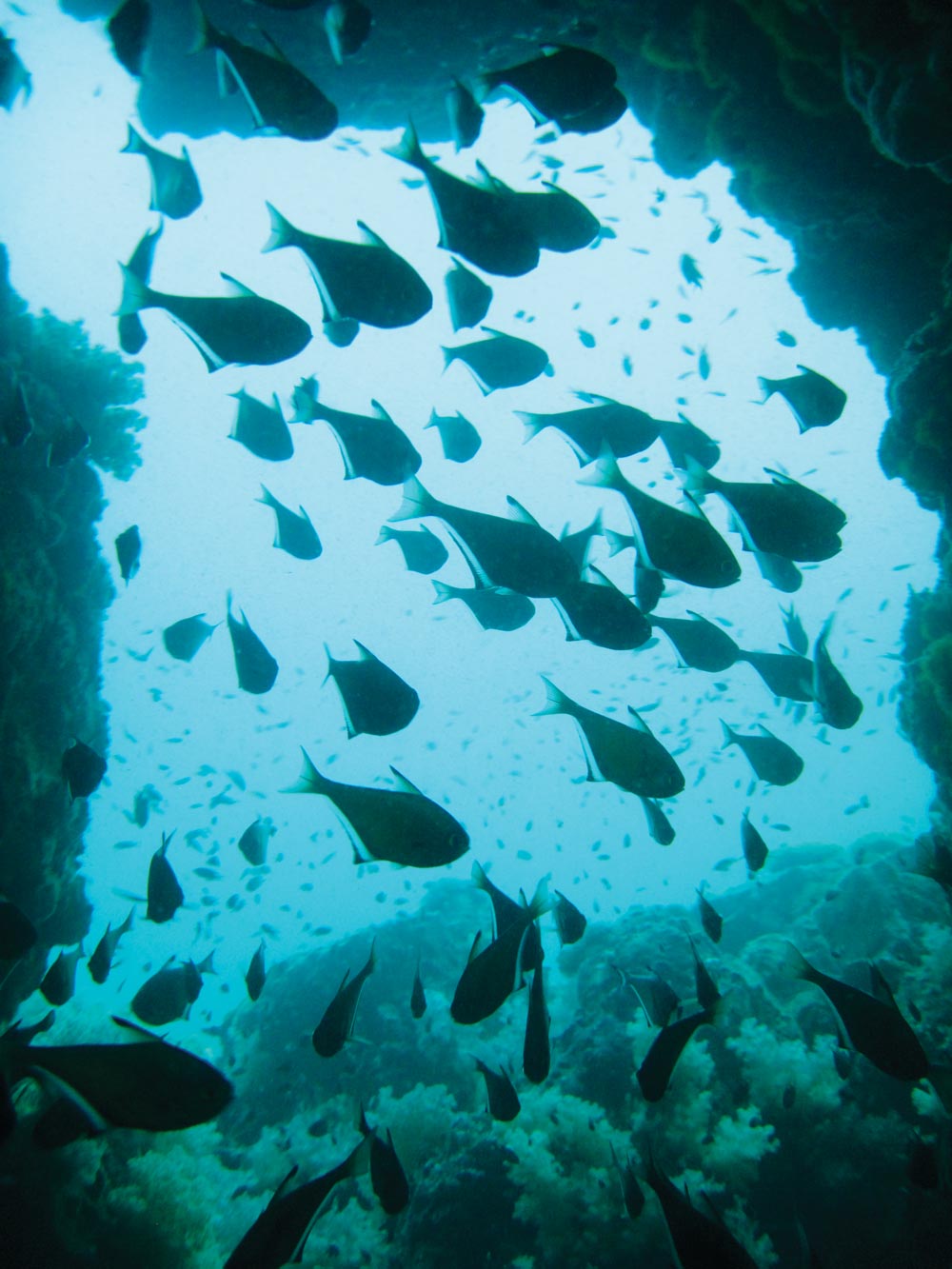 See also: