Ranong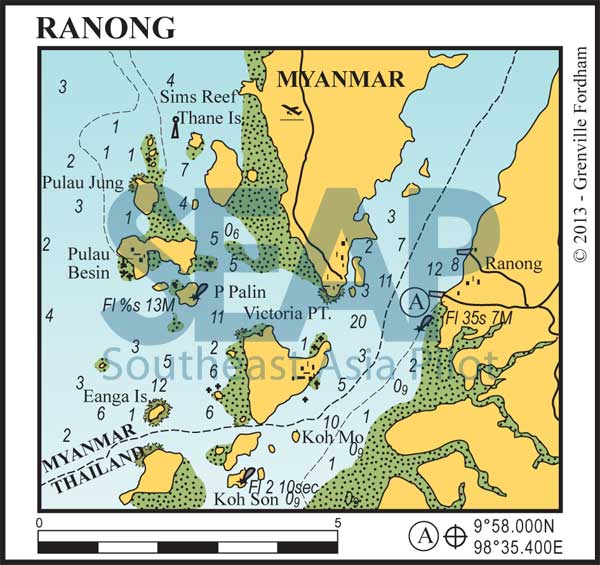 Approaching Ranong, the main channel starts at Koh Khom Light (9°52.550N, 98°26.800E) and is deep and well buoyed. It narrows to half a mile just past the Koh Son Lighthouse.
The distance to Ranong wharfs from Koh Khom is 11 miles.
Anchor on a muddy bottom off the town at approximately 9°58.000N, 98°35.400E, but away from the numerous jetties which are constantly busy.
See also: