Phi Phi
The Phi Phi Islands lie approximately 18 miles south of Krabi, the largest and most developed being Phi Phi Don.
If you plan to spend several days here, Ton Sai Bay is the most convenient for shopping or transport back to Phuket, Krabi or neighbouring islands.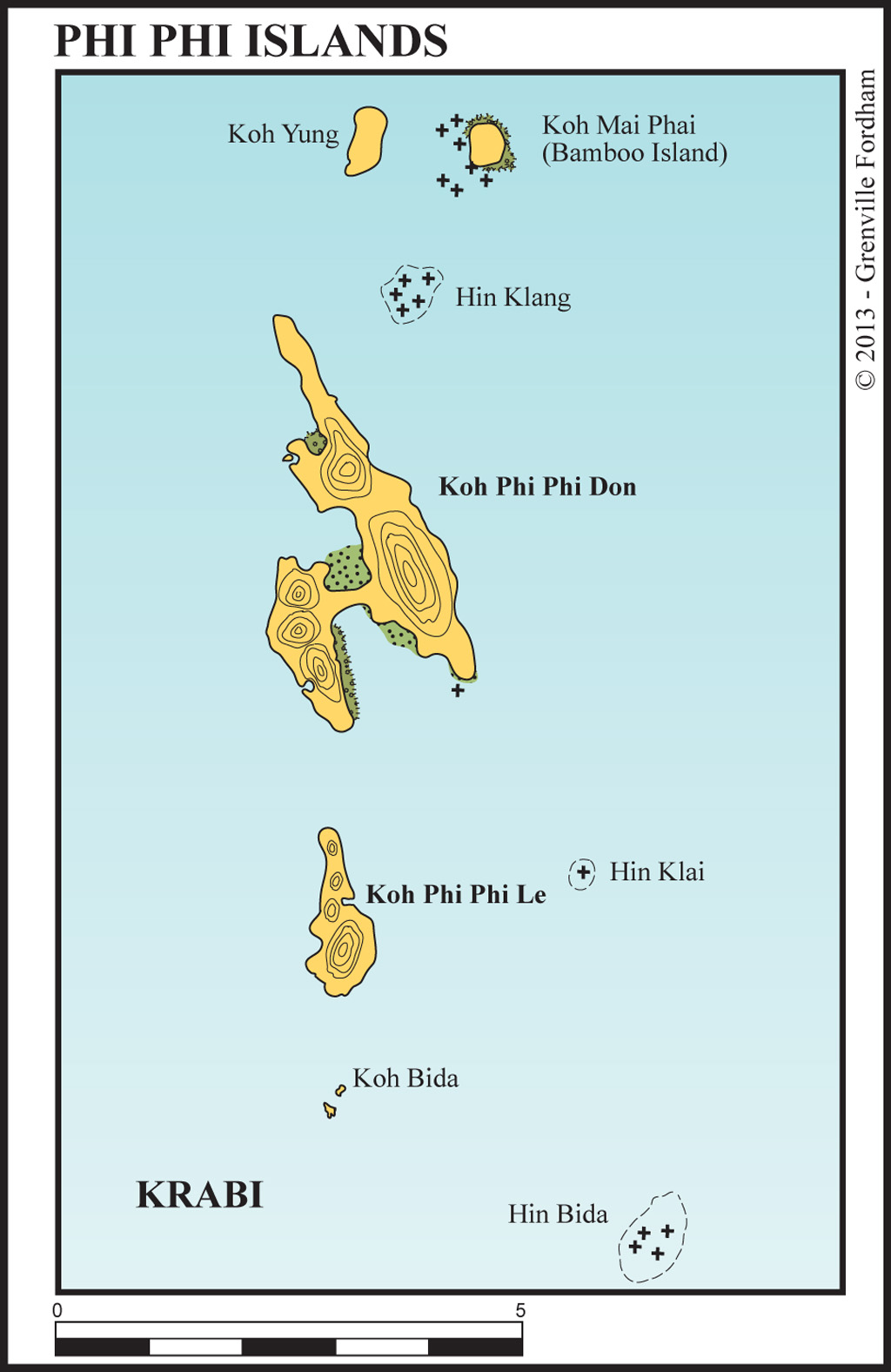 Now well established as southern Thailand?s most popular destination, the islands are encircled by water so clear you can almost see the seabed from the surface.
The main island of Phi Phi Don is geologically two islands joined together by a sand spit just above sea level, with a large expanse of fringing reef in the northern bay.
Despite the roughly north-south orientation of the islands, the 2004 tsunami wave wrapped around the western cliff-faces to flood both the north and south bays of the low isthmus, causing incredible damage and a great number of fatalities.
Phi Phi has bounced back to cater to the thousands of tourists who flock there each year.
The honeycombed cliff-faces rising from crystal clear waters, together with the laid-back ambiance, will always attract many visitors from the neighbouring tourist hubs of Phuket, Krabi and Phang Nga provinces.
Approaching Phi Phi from the south take care to avoid both Hin Bida, approximately three miles southeast of Koh Bida and Hin Klai two miles east of north Phi Phi Le.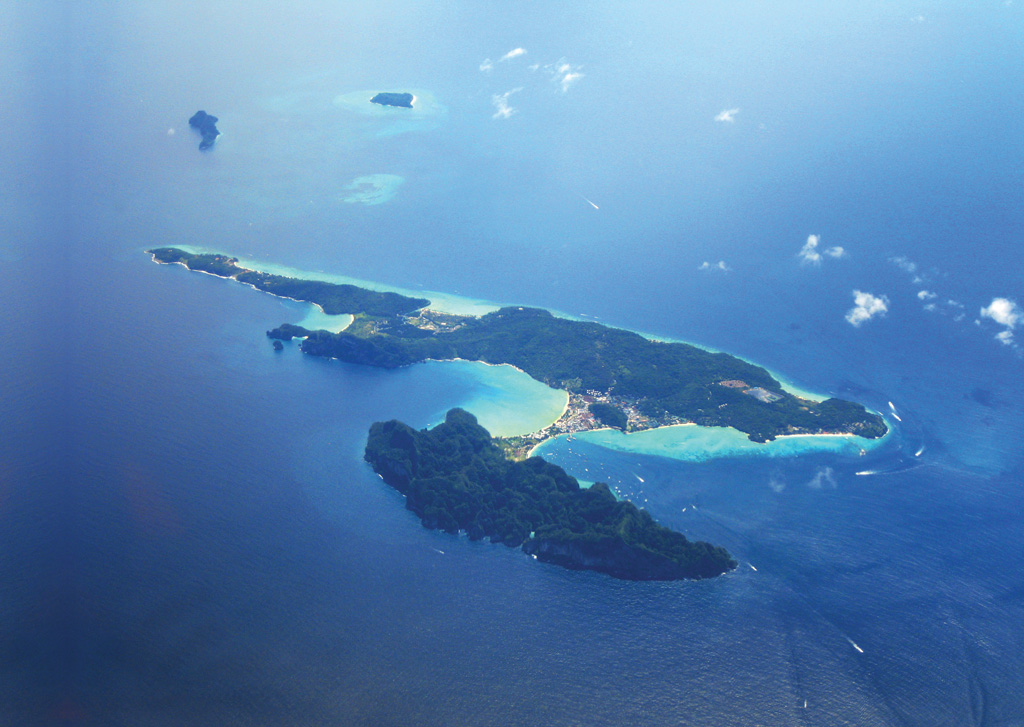 See also: