Bangkok & the Central Plain
BANGKOK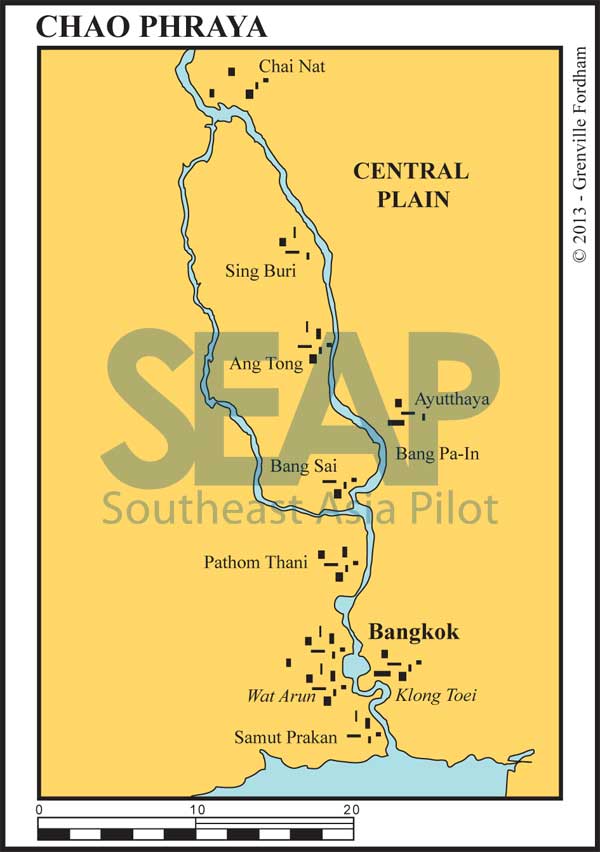 From Samut Prakan to Bangkok (30 nm), the river is wide and from 7-15 metres deep. Tidal currents run at up to two knots. No hazards threaten, apart from floating plastic bags and large floating islands of water hyacinths.
Read more
THE CENTRAL PLAIN
Ayutthaya, the capital of Siam's ancient Kingdom, is one of the most fascinating archaeological sites in Thailand. Going upriver is an unforgettable experience. The broad Chao Phraya is deep and easily navigable, its banks mostly clear.
Traditional houses on stilts house people pursuing a lifestyle little changed over the centuries.
Read more
See also: