KOH TACHAI
77 miles from Patong Bay
KOH TACHAI. 9° 4.229N, 97° 49.150E
Situated halfway between the main Similan Islands and the Surin Islands, Koh Tachai is far too exposed to be a good overnight anchorage. It is often used, however, as a daytime stop with very good diving and snorkelling, and a reputation for abundant manta rays and whale sharks.
Anchor on sand in 8-15 metres just north of the eastern point and slightly east of the reef from the beach. Alternatively pick up one of the big orange government moorings outside the reef edge on the south or north ends of the beach where the fringing coral is closer to shore. The National Park Camp Ground is in the middle of the beach behind the tree line.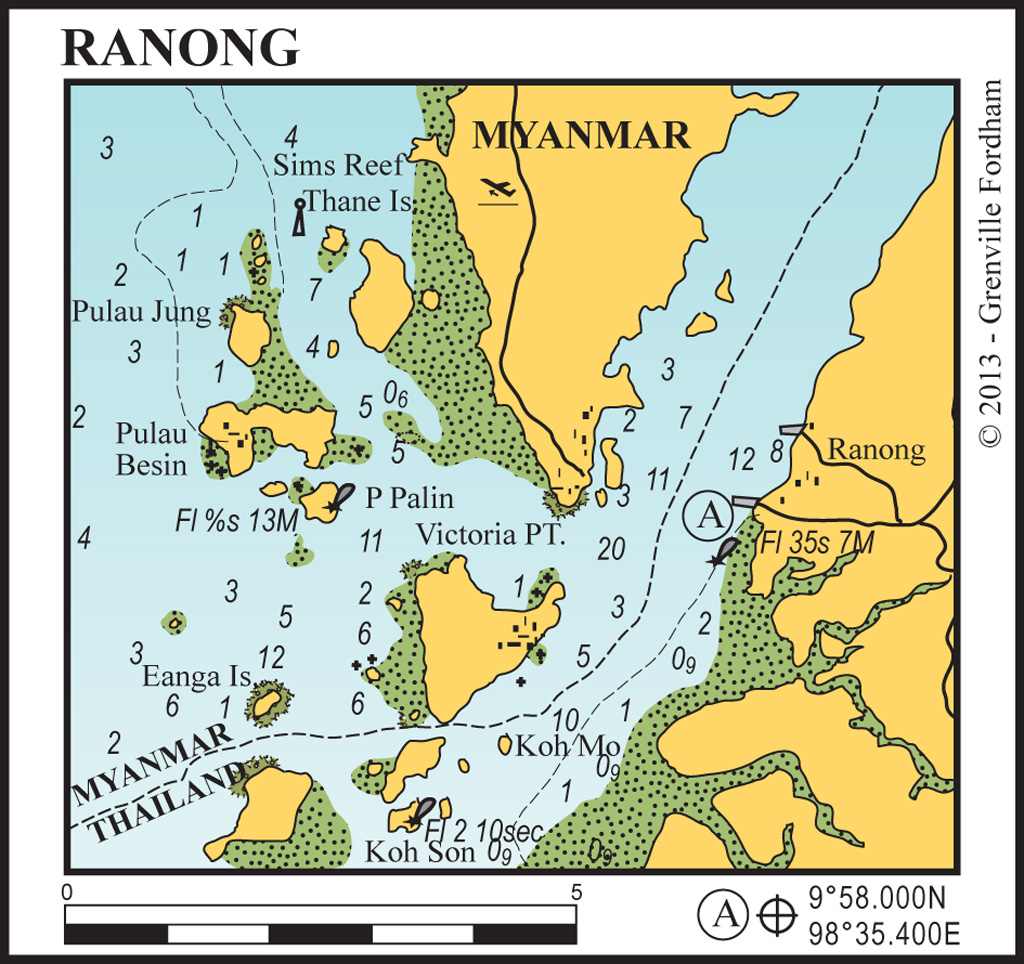 Approaching Ranong, the main channel starts at Koh Khom Light (9°52.550N, 98°26.800e) and is deep and well buoyed. It narrows to half a mile just past the Koh Son Lighthouse.
Koh Tachai was closed to visitors indefinitely in May 2016.
The distance to Ranong wharfs from Koh Khom is 11 miles.
Anchor on a muddy bottom off the town, but away from the numerous jetties which are constantly busy.