MARINA PULAU INDAH
This marina has 120 empty berths in the calm waterway behind Pulau Indah. It was one of the many marinas built by the government to promote recreational yachting.
It's been all-but deserted since opening in 2009. Currently administered by the Maritime Department, security guards allow visiting yachts to berth free of charge for a few days, but will jot down all your details.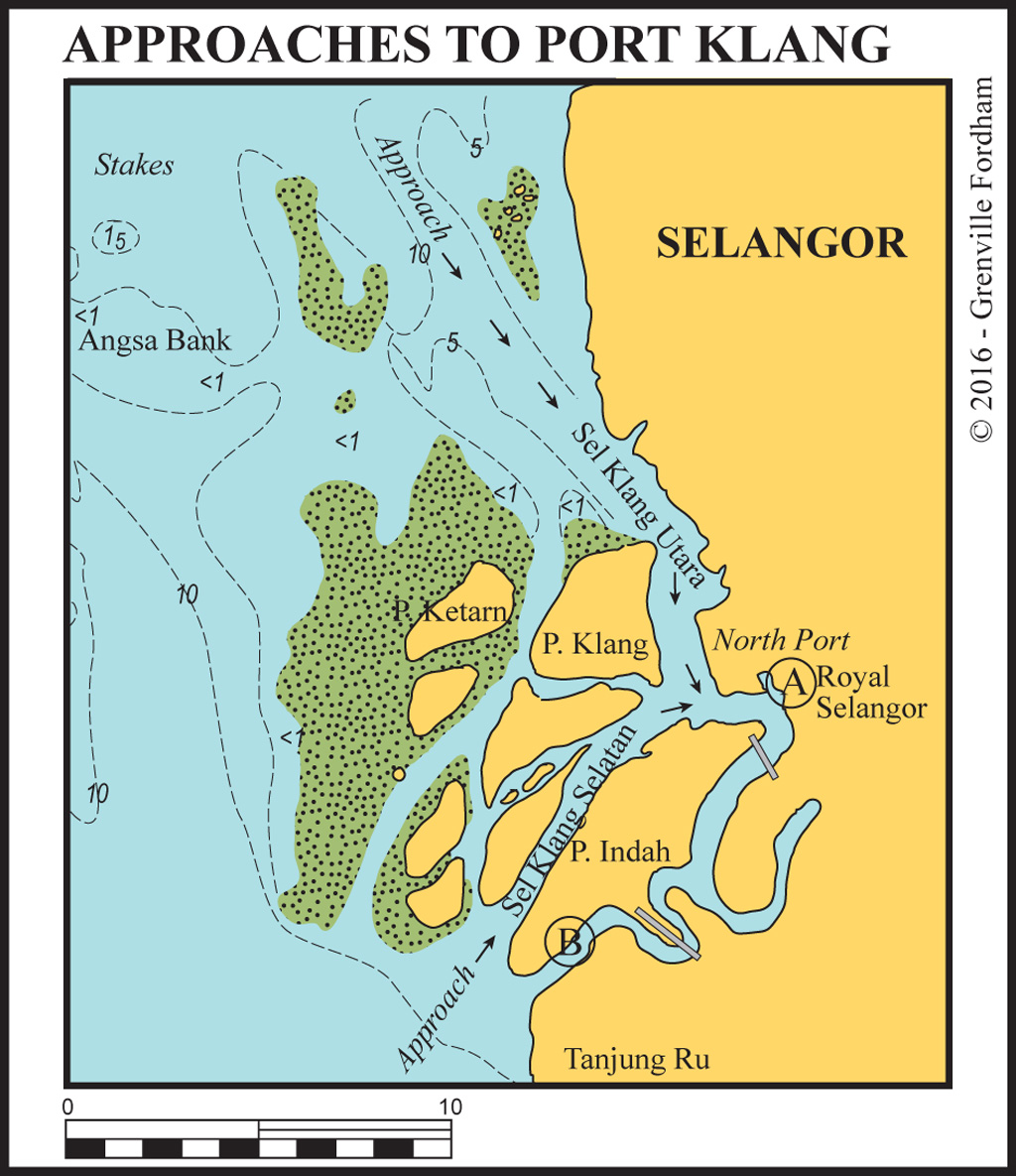 The marina can only be accessed from the south due to the two bridges connecting Pulau Indah to the mainland on the north. Approaching from the south, divert northeast at the first port and starboard markers into the river behind Pulau Indah.
This is good for emergency pit stops up the Straits or to grab supplies from Kuala Lumpur without enduring the slog up into Port Klang.