PULAU GAYA NORTH, POLICE BAY
8 miles from Sutera Harbour
PULAU GAYA NORTH, POLICE BAY. 6°01.8N, 116°01.2E
Anchor in 7-12 metres in front of the Bunga Raya Island Resort jetty with the roofs deep inside the bay. Take care to avoid the fringing reef lining both sides of the bay and running up to the beach.
The steep jungle-clad hills are a spectacular backdrop to this 48 room luxury resort. The snorkelling is excellent and, although exposed to occasional strong northerlies, the holding is good. The resort welcomes yachts and has a great restaurant and spa.
Click to view Malaysia photo gallery.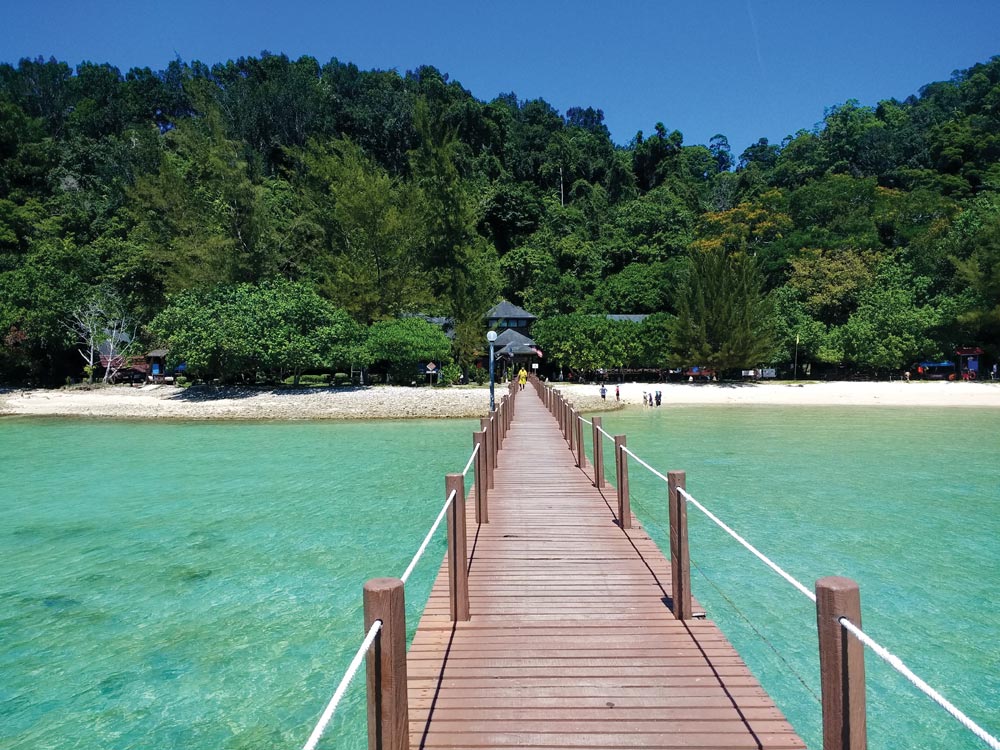 ---