PULAU LANGGUAN & THE HOLE IN THE WALL
14 miles from RLYC
PULAU LANGGUAN & THE HOLE IN THE WALL 06°24.879N, 99°51.893E
Between Pulau Langguan and Langkawi is a scenic 8-10 metre deep channel from the north or south. Approaching from the south, stay well clear of the mud banks on the west by heavily favouring the deeper Pulau Langguan side until the entrance to the famous mangrove river on port.
On departure, heading north, deepest water is found on the west side of the channel. The mangrove channel running southwest narrows into the famous 'Hole in the Wall' (See Box).
[read more]
Hung high on the limestone wall at the starboard entrance are the words 'Kilim Geoforest Park', which is proudly hung because the area was endorsed by UNESCO in 2007.
This area of Langkawi has significant geological heritage status. The mandate celebrates and protects the karsts and rainforests formed here some 550 million years ago.
[/read]
Click to view Malaysia photo gallery.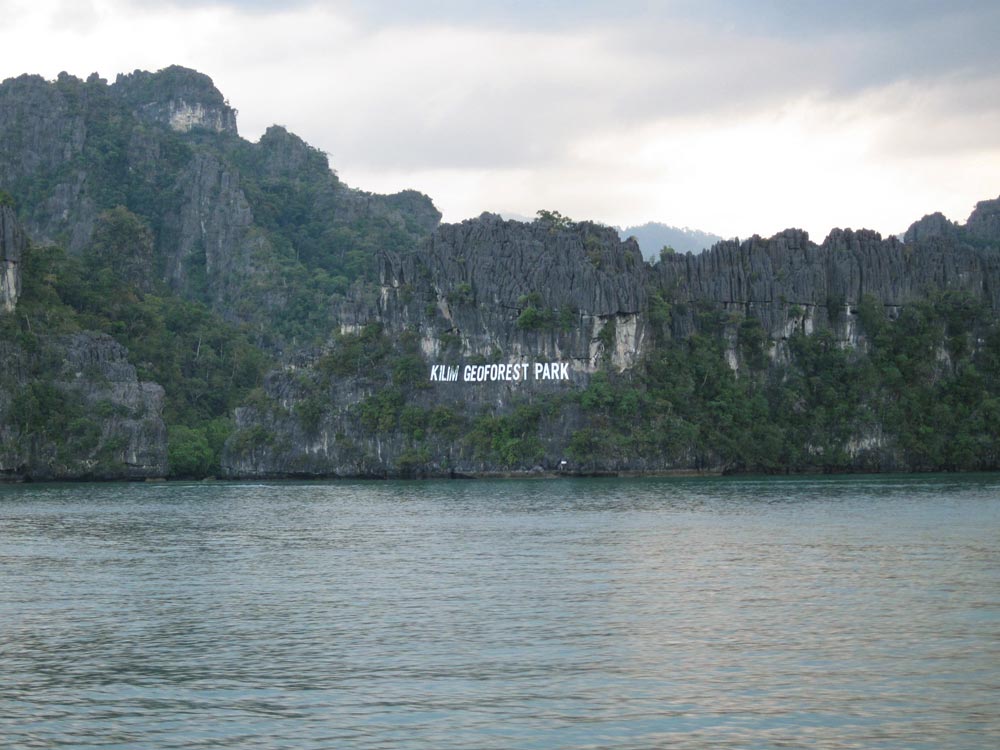 The Hole in the Wall − Langkawi
Just to the south of a small islet, west of Pulau Langguan and on the west side of the channel, is a creek opening, locally known as the 'Hole in the Wall'. (Anchorage 'C')
Proceed into the entrance in 7 metres of water, staying in the centre of the 'Hole'. Once inside the depth decreases to about 5 metres and the mangroves open up to form a spectacular enclosed circular anchorage. Find yourself adequate swinging room and anchor in thick mud. Exploring the many mangrove creeks by dinghy is a must.
[read more]
There are fish farms and small restaurants near the jetty for great seafood and fried rice. WiFi is even available.
If in doubt, follow the electrical supply wires by dinghy which can be seen hung along the rocks and through the mangroves. The main passageway will take you to a jetty with car park and taxi service to the rest of the island.
For the more adventurous, the mangrove passageways south and west lead to a number of limestone caves. The branch on the right starts at the fish farm and can be followed for a further 2 miles northwest to pass right through some caves.
On the other side, continue further through a steep-sided blasted shale passage into the southern creek at the head of Tanjung Rhu. The dinghy trip through the mangrove creeks from Hole in the Wall to Tanjung Rhu is six miles each way so best bring enough outboard fuel.
[/read]
North Coast Langkawi
The northern beaches and bays are arguably the most beautiful on Langkawi. We recommend only three spots, although it is possible to anchor virtually anywhere along this coast when conditions permit.
Never leave your vessel unattended here and be prepared to up anchor at any time, if conditions deteriorate.
Although the best beaches are situated along this coast, there are occasionally strong currents offshore and shifting sandbanks closer in.