PULAU TIGA & PULAU KALAMPUNIAN
28 miles from Sutera Harbour
PULAU TIGA & PULAU KALAMPUNIAN 5° 41.871N, 115°40.064E
30 miles south towards Labuan is Pulau Tiga, where Richard Hatch won the now-famous first 'Survivor' reality television series. A small resort, jetty and snorkelling beaches can be found on the southeastern side. Cruising southeast is a peninsula of hazardous reef with the south point well marked by a green buoy topped with a green flashing light.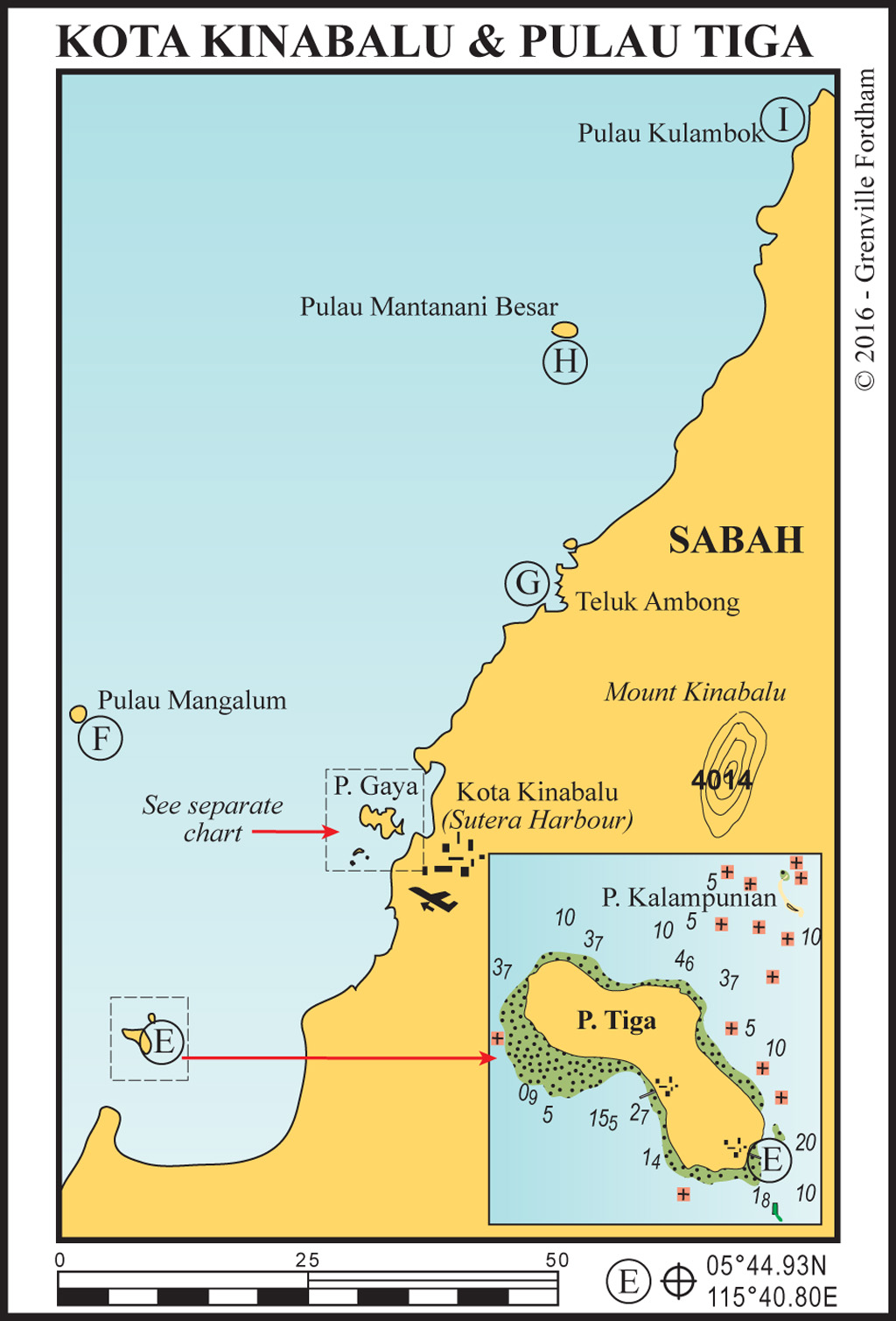 Two miles to the north is Pulau Kalampunian, a large sandy cay surrounded by reef. On the northeastern side of the cay, at our anchorage GPS position, is a small bay with good holding on sand in 10 metres. Take care to avoid the fringing reef and rocks lurking just below the surface at low tides.
The bay offers good snorkelling accessible from the sand spit beach. Further north from here is Pulau Borong, known locally as 'Snake Island'. This is where scores of sea serpents (banded krait) migrate ashore to copulate. Signs warn of entry onto the island, but a guided tour is available from the resort on Tiga.