SONG SAA PRIVATE ISLAND
16 miles from Serendipity Beach
SONG SAA PRIVATE ISLAND. 10°46.08N 103°15.85E
Anchor at least half a mile to the north of these islets in 5-9 metres. The village adjacent on northeast Koh Rong has two jetties with rustic shops and some facilities ashore. Many of the management and staff for Song Saa live here and can help sort out fuel and some supplies for visiting yachts.
The Song Saa Private Island is the most exclusive luxury resort in the country and, as such, requests that all visiting yachts first contact the management via email before approaching their private jetty. The restaurants and facilities are strictly for paying guests. info@songsaa.com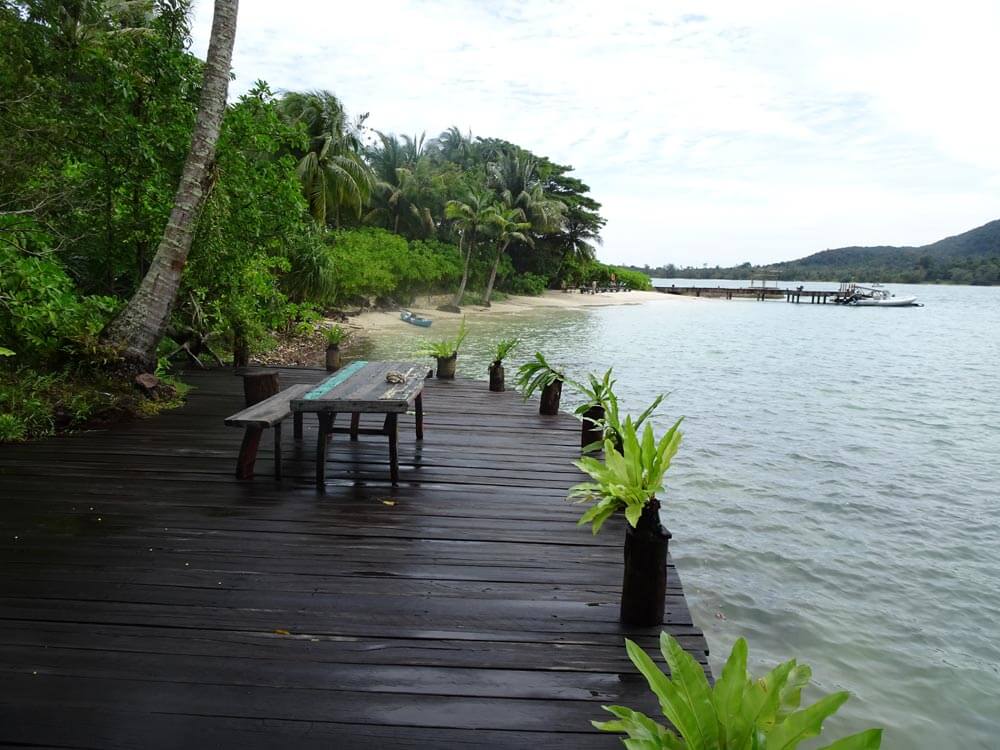 Click to view Cambodia photo gallery.
Koh Rong Samloem
Three miles south of Koh Rong is little sister island, Koh Rong Samloem, the third largest in the country. As with many names in Cambodia, this island has many spellings – it's also known by Koh Rung Samloem, Rong Samloem, Rong Samlon and Kaoh Rung Samlem.
The Marine Conservation Cambodia Organisation has discovered seven species of seahorse around the island and is educating the locals on how to best protect this rare marine resource. www.marineconservationcambodia.org
Koh Rong Samloem is completely owned by the Cambodian Navy, which maintains a significant base in north Saracen Bay. At the time of survey, the Cambodian Government has not yet sold a 99-year lease on this amazing island. Perhaps they're saving the best for last. However, there are now more than 40 recently built low end resorts on the beach south of anchorage (E) in Sarecen Bay.