TANJONG LEHMAN
80 miles from Singapore
TANJONG LEHMAN. 2°09.219N, 104°00.321E
Seven miles east of Pulau Sibu Tengah on the mainland, Tanjong Lehman services the adjacent islands and fishing 'Kelongs' (see box feature). The granite breakwater protects the ferry jetty tucked inside a circular rock wall.
Onshore is a small building with some shops, a car park and a Kentucky Fried Chicken outlet. Roads connect to the rest of Malaysia and daily ferry services run to the fishing Kelongs, southern Sibu and Tinggi islands.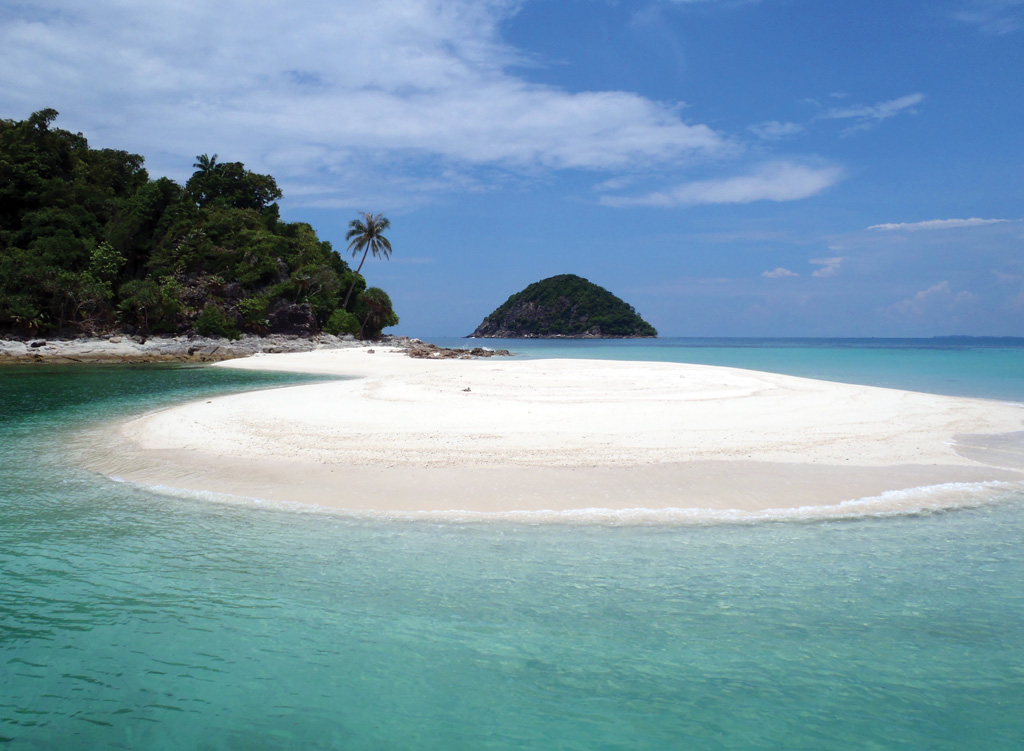 Kelong Fishing structures
Between Jason's Bay (20 miles southwest of Pulau Sibu tengah) and Pulau Sri Buat, are a scattered more than two dozen stilted fishing resorts known locally as 'Kelongs'. These wooden structures can be up to an acre and are suspended platforms sitting on thin tree-trunk pilings all tied together with polypropylene line.
Offering basic accommodation, these Kelongs are unmarked on the charts in the open channels between the islands in 10-15 metres depth. they offer superb budget fishing adventures for overnight tourists – mainly from Singapore. although usually well lit, abandoned Kelongs will not be running lights and pose a severe threat to night navigation. Well worth a stop to check out the wildlife above and below the water.