TEKOK TEKEK (TIOMAN MARINA)
120 miles from Singapore
TEKOK TEKEK (TIOMAN MARINA). 2°49.113N, 104°9.397E
Best to approach the bay in daylight hours as the fringing reef rises rapidly from 20 metres. Anchorage is possible off the reef along the entire length of the bay in 12 metres or more on a rocky bottom.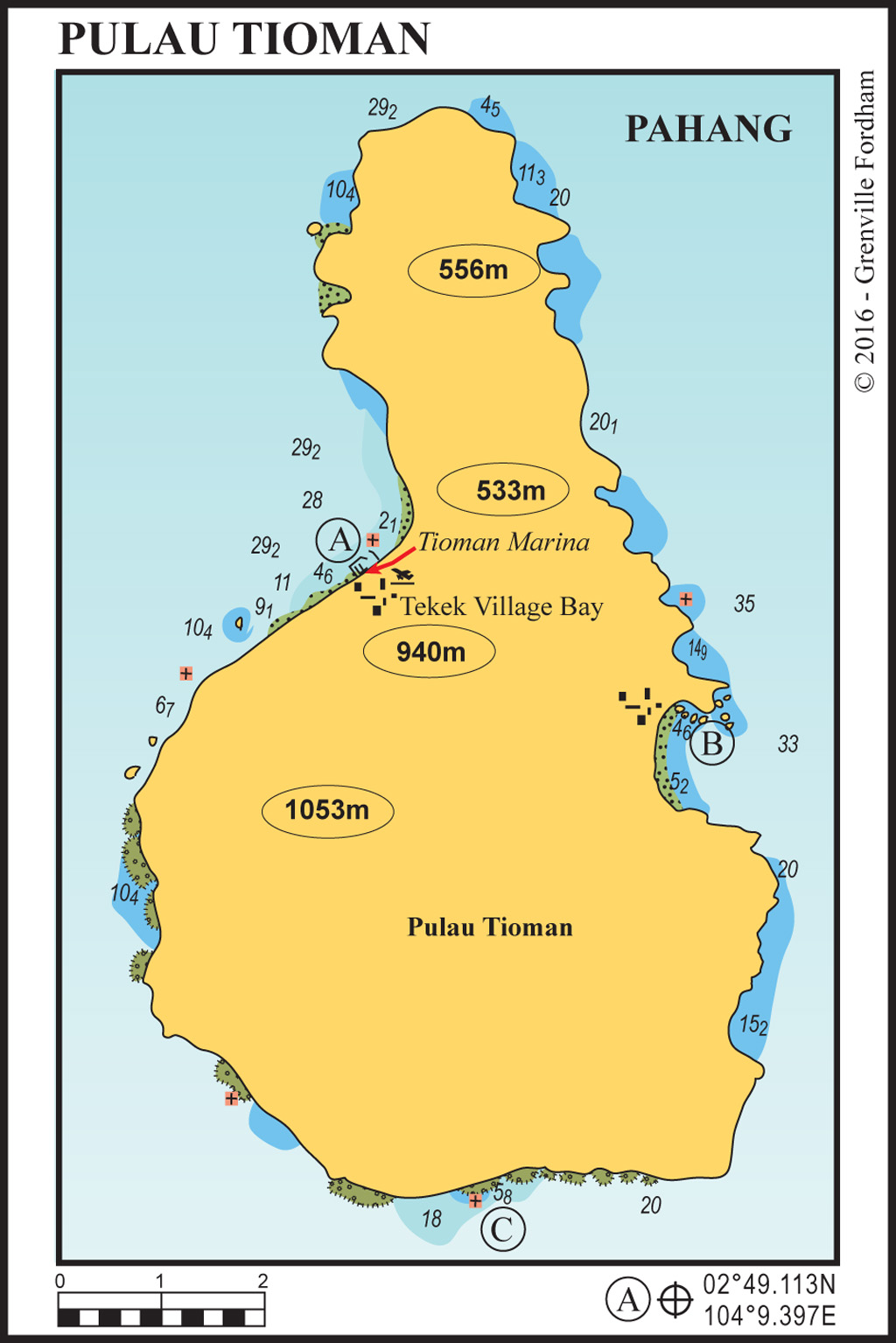 Next to the ferry terminal jetty, behind a long rock wall breakwater is the marina. The construction was highly controversial on environmental grounds, but is certainly a welcome facility for yachts visiting the island. However, there are only 50 berths and you'll be lucky to get onto the visitors' dock. Fuel can only be delivered by jerry can. The one-stop port clearance is located five minutes walk away.
The marina sits below unspoilt jungle covered mountains with the community and airstrip running along the coastal flats. Watching aircraft take off and land is entertaining.
There is a resort, several bungalow-style hotels ashore, and a village behind a sandy beach. Tekok Village is close to the airport, and most provisions are available. There are regular direct flights to KL and Singapore with Berjaya Air and significant numbers of tourists arrive for the weekends.
Two miles south west of the airport in front of Berjaya Resort is the tiny island of Pulau Renggis which has the unique site of hundreds of frigate birds congregating at sunset. Above the resort is a mountainside golf course overlooking the bay.