BANJAMASIN
500 miles from Jakarta
BANJAMASIN. 3°20.449S, 114°32.775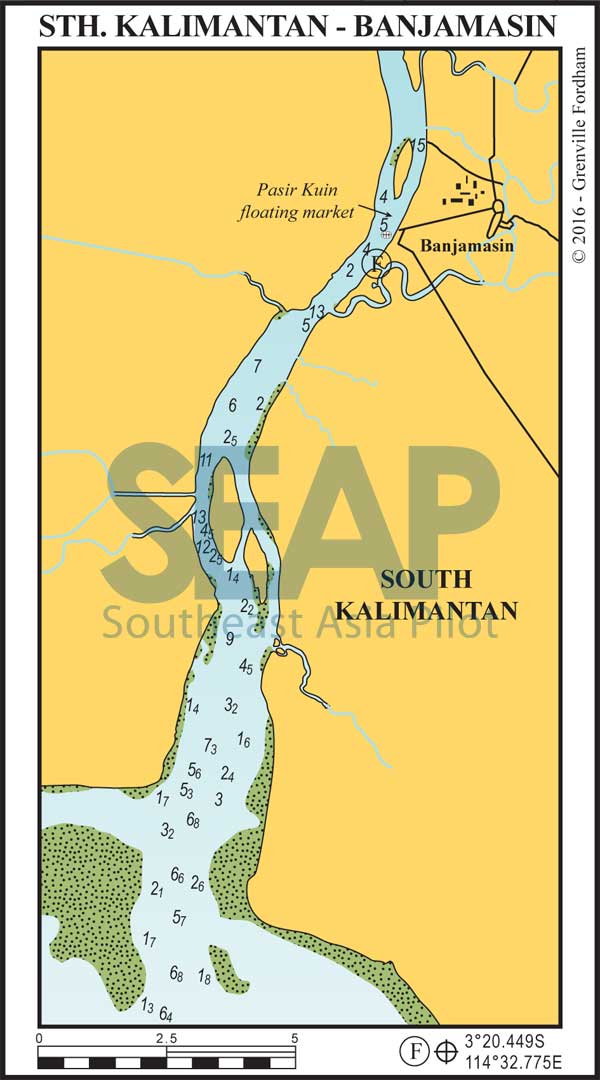 Anchor on mud in 15 metres just south of the north river mouth channel. The river entrance is busy, deep and well marked. Shallower draft vessels can motor right up to the first bridge and drop anchor anywhere in the river close in either side.
The main town of Banjamasin is accessible (a mile by dinghy, or by local boat taxi) and is a thriving town with all you'd expect from this part of the world. The airport is 30 minutes away and there are multiple flights to Surabaya and Jakarta.
Don't miss the famous floating markets (Pasar Kuin) north of the main anchorage. Take your camera and best haggling strategies. This is a memorable experience.