MAKASSAR
630 miles from Ambon
MAKASSAR. 5°08.248S, 119°23.833E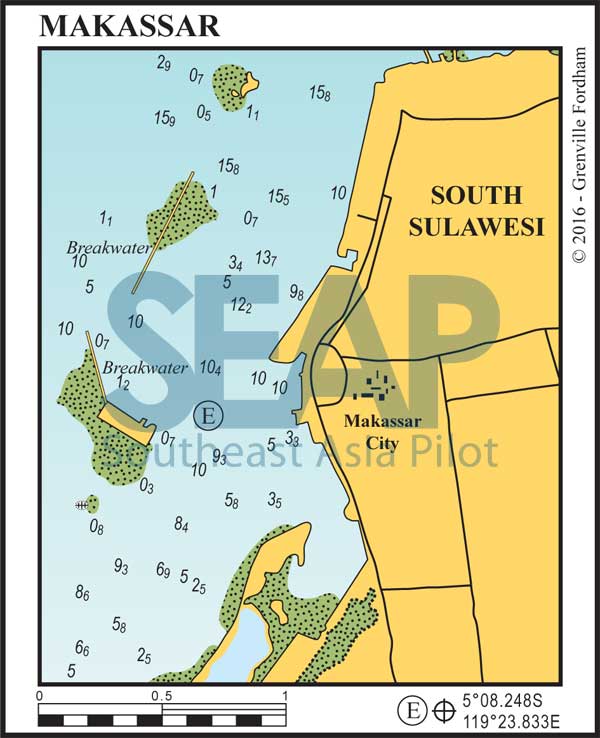 Access from the south is a little challenging but the northern approaches are deep and well marked. Anchor on mud and sand in 4-9 metres south of the main traffic areas. There are plenty of options for dinghy tie-up southeast, behind the new reclamation at the circular concrete esplanades.
Makassar is regarded as the southern Sulawesi capital and, as such, remains a bustling metropolis with plenty of action ashore, a lively nightlife and flight and ferry access to most connections in the Republic.
Most of what's needed for cruising yachts and superyachts can be easily found in this busy town – and what's not here can be flown in from Bali or Jakarta. There are plenty of markets, good repair facilities for all sizes of vessels and access to engineers and most major brand engine spare parts. Town and airport are a short ride away.