JAKARTA – PANTAI MUTIARA
540 miles from Singapore
PANTAI MUTIARA & PERTAMINA (PHINISI) BASIN. 6°5.761S, 106°48.098E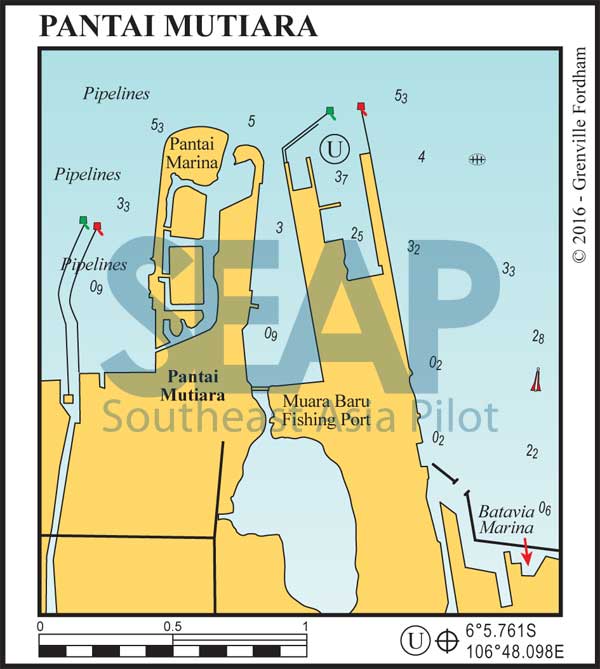 Jakarta, the thriving capital of Java and Indonesia, is home to Tanjong Priok Harbour, the busiest commercial port in the region.
The Pantai Mutiara Marina at 6°05.803S, 106°47.751E was 'out of action' at the time of writing with the entrance silted up. This was a relatively new residential canal and marina development comprising four docks with fingers. It seems their entrance bathymetric, hydraulic and siltation feasibility studies were incorrect, ignored or just not done.
For now, and until Pantai reopens with manageable depths, it's better to anchor close by in the Pertamina (Phinisi) Basin in 5-8 metres or tie alongside another boat.