PULAU PENEMU – THE FAM GROUP
60 miles from Sorong
PULAU PENEMU. 0°33.961S, 130°16.640E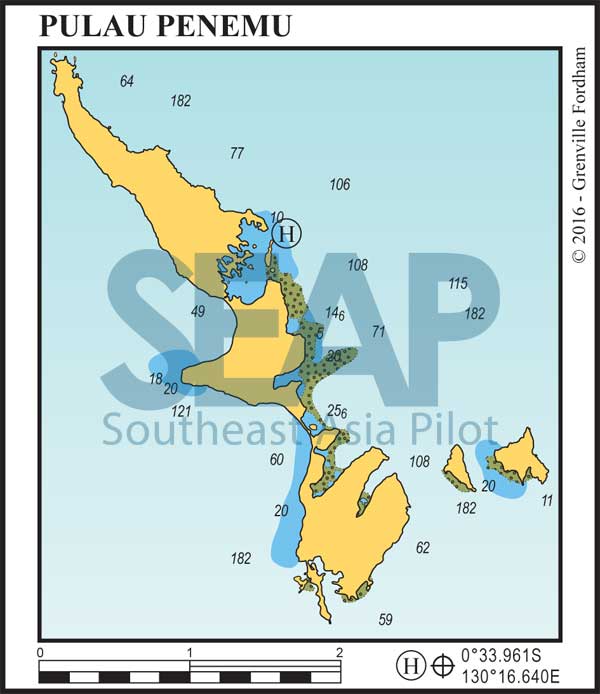 This group of a dozen islands, collectively known as the Fam Group, is a haven for divers and snorkellers. Our anchorage at Pulau Penemu in the north is shown as a 'solid' island on most charts, but it's actually a labyrinth of inter-joining channels and lagoons.
Anchor between the big and small islands in 40 metres on a coral bottom. Sometimes a ground swell makes it uncomfortable and prevents overnight stays. The locals have built a small pier inside the lagoon with stairs to a spectacular viewpoint, accessible upon payment of a small fee.
Click to view Indonesia photo gallery.