TUAL. 5°38.061S, 132°44.266E
You can approach this beautiful natural harbour either side of Pulau Duroa and follow the well-marked channels into the calm south basin.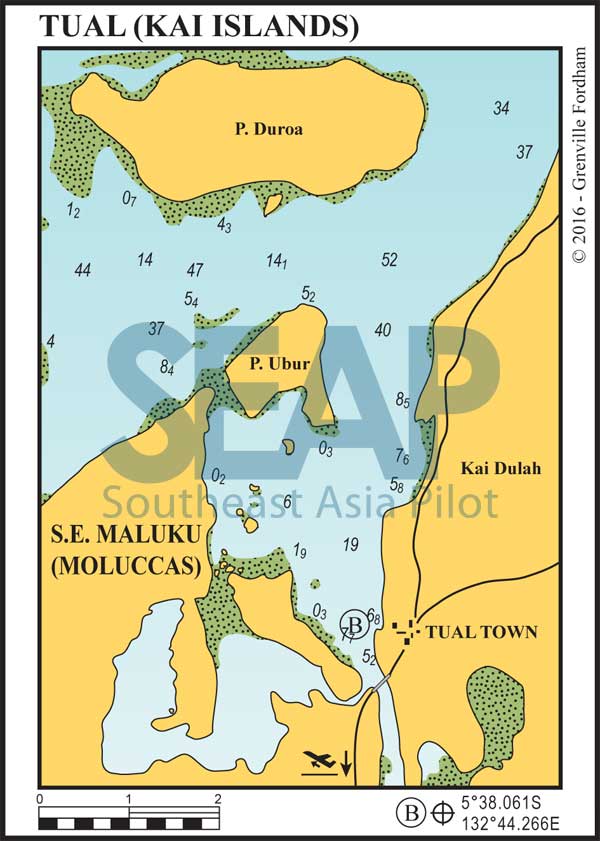 Anchor in 9-15 metres on sand just off the main port. Look for the dock with the Marine Department vessels for safe dinghy tie up. All the clearing in government offices and fresh local markets are a short walk from here.
Tual is the capital of the province on Kai Kechil and has all the basic fare. There are good seafood restaurants in the main town and fuel can be purchased in 200-litre drums off the fishing boat docks. The airport is 40 minutes' drive from the harbour and serviced three times a day with flights from Ambon.