Homfray Strait & Andaman Strait
Navigating Homfray Strait on a yacht is a unique experience, the narrow waterway dwarfed by the towering trees on either bank. Anchoring overnight along the strait is fascinating with the sounds of the jungle close at hand – just make sure you have lots of mosquito repellent.
Homfray Strait opens up the islands to the north west of the Andamans – an area that is very rarely visited. The strait is perfectly navigable with care. Depths shown on the chartlet are reduced to LAT. Passage through the eastern part of the strait should be timed for high tide.
The high voltage electricity supply lines across the strait became redundant in 2006. While all the cabling over the land was removed the section of cable across the strait remains which restricts mast height to about 28 metres.
At the western end of the narrow part of the strait is a mud bank with coral bombies around it. This bank is usually marked with a pole with a cross on it. Stay well to the eastern side through this section. Be aware that there are many large salt water crocodiles that live in the strait and in the lagoon behind Spike Island.
The Andaman Strait is also navigable by keel yachts.
Since 2014, the Chief Wildlife Warden has arbitrarily banned yachts from transiting Homfray and Andaman Straits as these cross through a small section of the Jarawa Tribal Reserve. Despite theban, it is occasionally possible to get permission to go through these straits.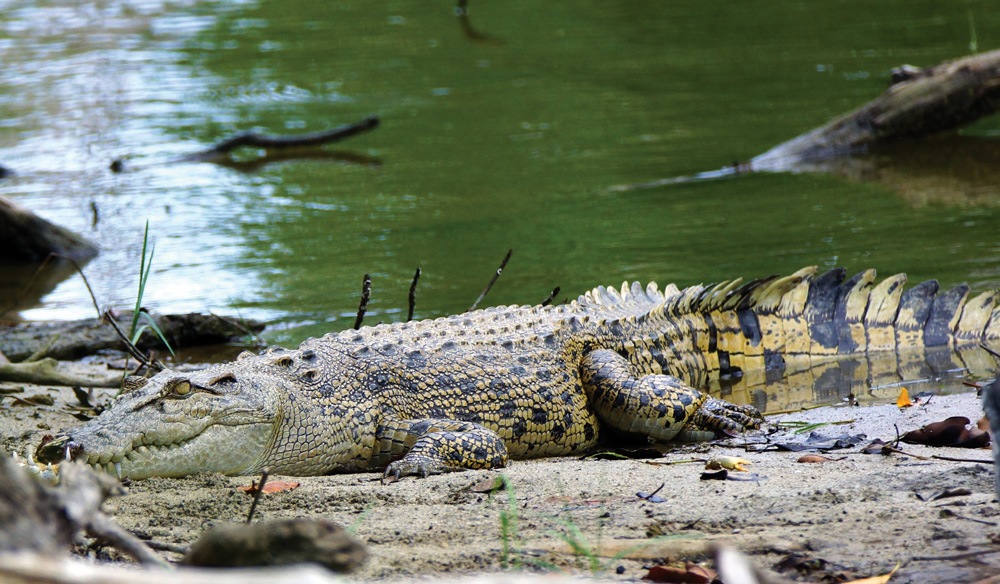 See also: