Kinabatangan River (East Sabah)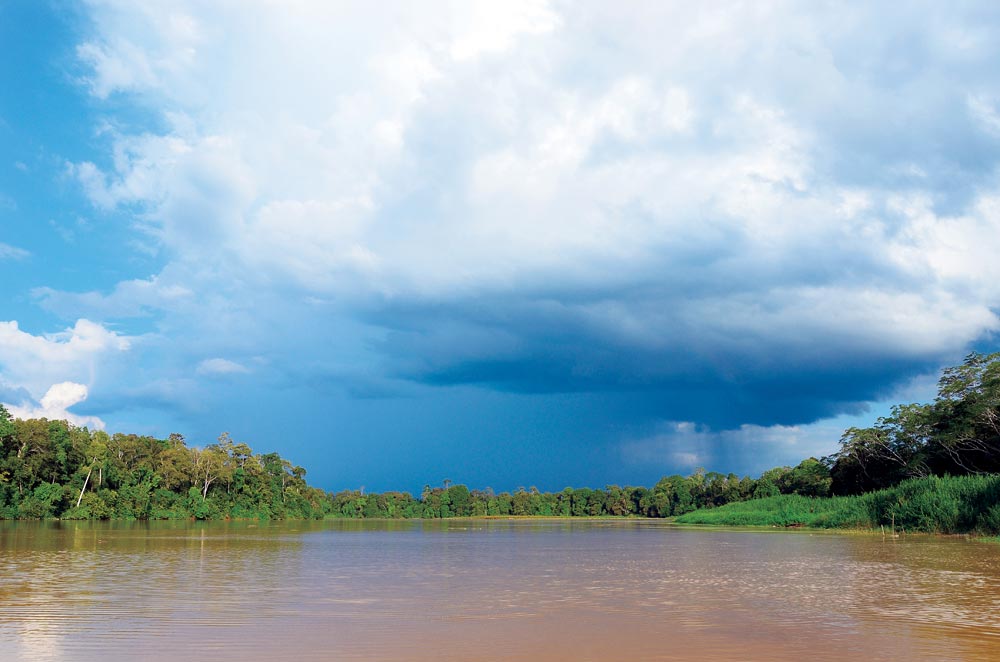 The Kinabatangan River is northeastern Sabah's longest river. It rises in the Witti Range and winds its way through 350 miles of mountains, valleys, jungles and floodplains before emptying into the Sulu Sea between Sandakan and Kampong Tambisan.
This river is easily navigable up to the town of Sukau and further depending on drought and mast height. There are power lines crossing the river at Sukau 5°30.51N, 118°17.2E and tall vessels should do their homework before venturing under them.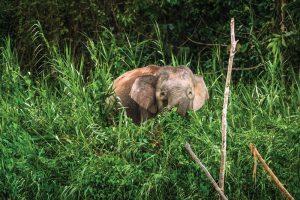 The Kinabatangan journey is a 'must do' experience for every cruising yacht; permissions are required but are easily obtainable from a local agent.
From GPS position, 5°34.04N, 118°34.19E head 228° directly for the middle of the river, which is clearly visible. Do not attempt to enter north of this position as the shallow bank extends dangerously to seaward.
[read more]
Inside the entrance is deeper and easier going. Up the river 4 miles is a village on the southern shore. Proceed a further 2 miles to 5°34.04N, 118°34.19E and take the Nipah Palm-lined right hand tributary proceeding to 5° 35.24N, 118°34.19E.
From here, the river gets much shallower. A small island of Nipah Palms splits the waterway. Take the right hand tributary and stay close to the right hand bank passing the island. The river turns sharp right and it is possible to return to the middle.
[/read]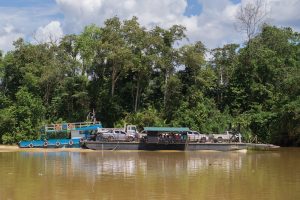 An intersection called 'The 4-Ways' is three miles further up at 5°37.88N, 118°31.77E. Turn into the left tributary favouring starboard to enjoy the scenery change from Nipah Palms to verdant jungle over the next 15 miles. At 5° 41.90N, 118°23.06E is a left hand tributary leading past the village of Api and on to Sukau 20 miles further up stream. There is a small restaurant at Api and the Muslim villagers are warm and inviting. Wear appropriate attire.
[read more]
Where river meets jungle is a haven for wildlife, best viewed at sunrise or near sunset. You will find Orang-utans, Proboscis Monkeys, Grey Leave Monkeys and common Macaques in the trees lining the river.
The rare Pigmy Elephant has been seen along this river and at night, you can spotlight plenty of crocodile's eyes shining in the water. The river carries logs and foliage that can foul anchor chains and damage propellers. Local barges carrying palm oil roots, logs and sand ply the river all the way to Sandankan.
Display plenty of light at anchor so you are visible to them at night and avoid stopping close to river bends where there is less navigable water for them to manoeuvre in. For all permissions and advice on cruising this area, contact a local agent.
[/read]
See also: