Kinabatangan River (East Sabah)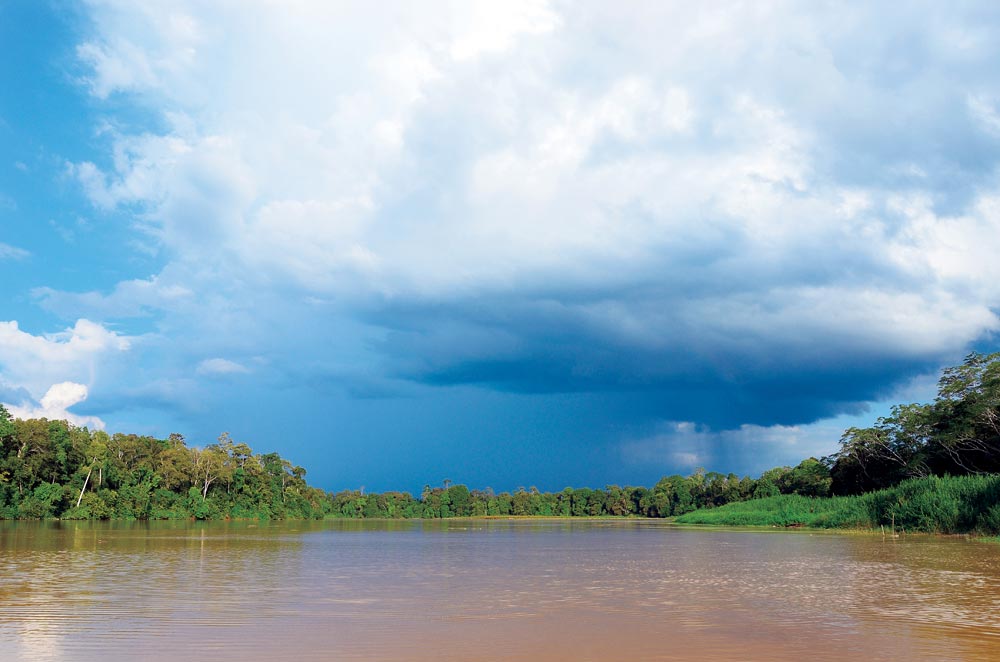 The Kinabatangan River is northeastern Sabah's longest river. It rises in the Witti Range and winds its way through 350 miles of mountains, valleys, jungles and floodplains before emptying into the Sulu Sea between Sandakan and Kampong Tambisan.
This river is easily navigable up to the town of Sukau and further depending on drought and mast height. There are power lines crossing the river at Sukau 5°30.51N, 118°17.2E and tall vessels should do their homework before venturing under them.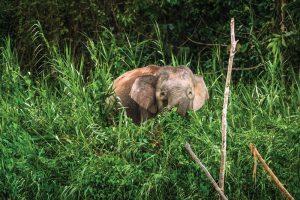 The Kinabatangan journey is a 'must do' experience for every cruising yacht; permissions are required but are easily obtainable from a local agent.
From GPS position, 5°34.04N, 118°34.19E head 228° directly for the middle of the river, which is clearly visible. Do not attempt to enter north of this position as the shallow bank extends dangerously to seaward.
Read more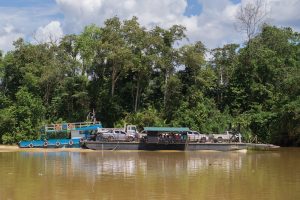 An intersection called 'The 4-Ways' is three miles further up at 5°37.88N, 118°31.77E. Turn into the left tributary favouring starboard to enjoy the scenery change from Nipah Palms to verdant jungle over the next 15 miles. At 5° 41.90N, 118°23.06E is a left hand tributary leading past the village of Api and on to Sukau 20 miles further up stream. There is a small restaurant at Api and the Muslim villagers are warm and inviting. Wear appropriate attire.
Read more
See also: