PULAU GUREDA
68 miles from Bitung
PULAU GUREDA. 0°58.291N, 126°8.125E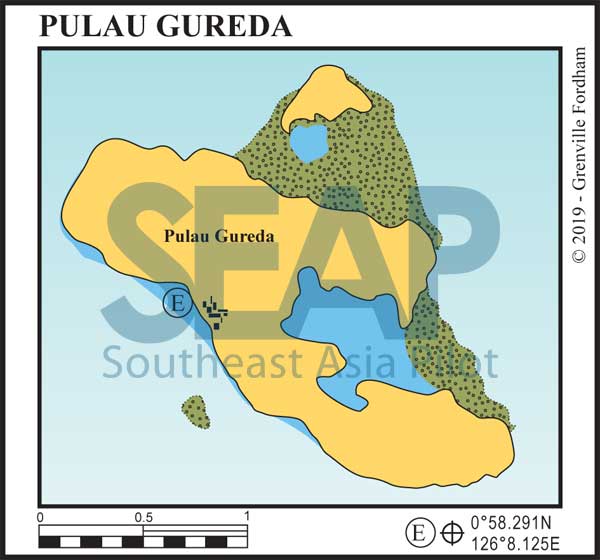 One of the most common transition passages to the Raja Ampat from a Manado/ Bitung International entry is the west to east crossing across the Molucca Sea from Sulawesi to Halmahera. Half-way between these two is an island and a few rock outcrops called Palau Gureda. This little island, about as isolated as it gets in the world, is covered with coconut plantations and one small village of friendly and welcoming people. As you can imagine, the diving and snorkelling here is special.
Coming from west, approach the anchorage on a direct easterly course, keeping the island 4 miles off to port. Once you have the village at 90 degrees to port, run to port and head in on a north course unobstructed inshore to a comfortable depth for superyachts at 20 -30 metres and anchor on coarse sand. Shallower draft vessels can poke in closer to find shelter in 7-10 metres on the rubble bank behind the eastern reef off the small village.
If arriving from east, approach on a west course, staying well off the dive reef east nestled inshore in the bay. Once clear of the dive reef run in northwest until in front of the village to a comfortable depth. The area charts clearly and correctly position the dive reef. It is a fabulous dive on the southern reef edge.
Click to view Indonesia photo gallery.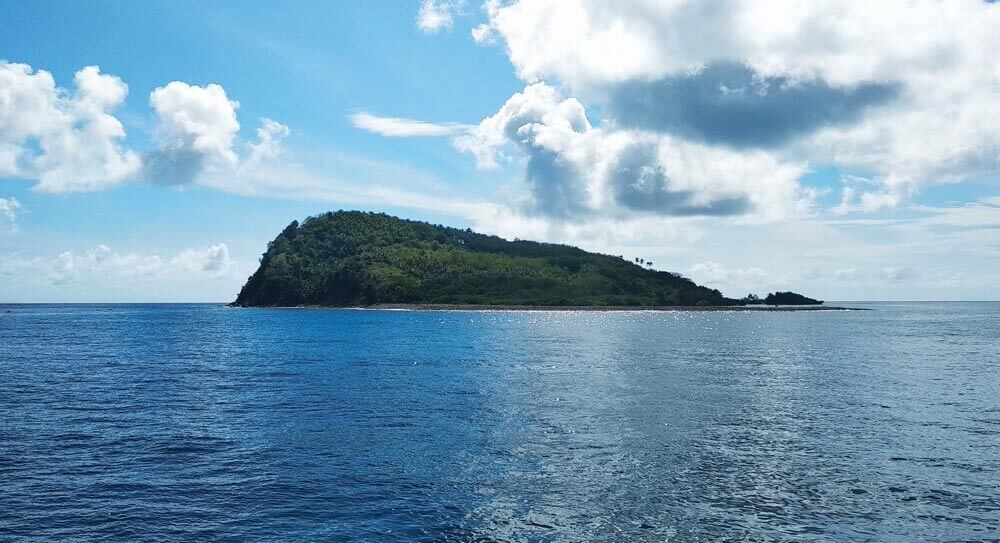 Bitung & Manado
We bracket Bitung and Manado together because Manado is the provincial capital, where the main town and airport are located, whereas Bitung on the opposite (eastern) coast is the main port and anchorage. Public transport is available between the two centres and takes one hour and 15 minutes.
Manado is a well-serviced and friendly place with more than its share of good hotels and restaurants. Directly adjacent is BuNikan Island, famous for its historic milestone efforts at ecosystem preservation and regeneration on its coral reefs. As such, the area remains a very popular diving destination.
Manado has a predominantly Christian population and boasts the only active Jewish synagogue in Indonesia.